إنتهت صلاحية هذا الإعلان الوظيفي لقد إنتهت صلاحية هذا الإعلان الوظيفي و هو غير مفتوح حاليا لأي طلبات عمل.
Senior SAP ABAP Specialist
موفر فرص عمل ذهبي

حصل صاحب العمل هذا على تصنيف موفر فرص عمل ذهبي استناداً إلى سجل التوظيف الخاص به على بيت.كوم.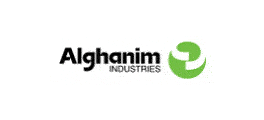 الرقم المرجعي JB1826789

إتمام الإستبيان أرفق خطاب مع سيرتك الذاتية
الوصف الوظيفي
Company
Alghanim Industries, named one of Hewitt Associates' Best Employers in the Middle East and one of Asia's Best Employer
Brands, is one of the largest, privately-owned companies in the Gulf region. We are a multi-billion dollar, multi-national
conglomerate with more than 30 businesses and operations in 40countries. We place a high value on commitment and
investment in our people who contribute to the continued growth and vitalization of our business.Renowned for our
progressive business culture and management philosophy, we consider finding and developing talented and energetic people
the key to our continued success.

Key facts and figures about us:
- We deal with over 300 global brands and agencies
- We have established strongholds in the Middle East, India and Turkey with operations currently extending to Eastern
Europe, Africa, East and Southeast Asia
- We are a market leader in almost every major business in each major geography that we operate
- We employ approximately 12,000 employees from across 64 nationalities
- We have a long history of success built upon the early adoption of global best practices
- We are a highly-respected family and brand name in the region

Job Purpose
The SAP ABAP Specialist in the Alghanim SAP CCC is responsible for the design, development, testing & support for ABAP
to meet the business needs of Alghanim group of companies.
Working closely with our SAP Functional Specialists to deliver, maintain and troubleshoot and enhance SAP functionality, the
ABAP Specialist adds value to the SAP CCC through their knowledge of the ABAP experience with core SAP modules.

Key Accountabilities
•At least 6-8 years of experience in ABAP with the modules SD, MM, HCM, FI, CO, PS, PP
•Perform code review and single point of contact for all ABAP developments.
•Ability to co-ordinate and interact with multiple teams
•Should have strong hands-on knowledge in ABAP technologies viz. Interactive Reporting, Dialog Programming, BAPI, RFC,
SAP Scripts, Smartforms, ALE/IDocs, Interface Programming, BDC, Workflow and Data Conversions.
•Ability to help resolve complex technical issues and independently manage critical/complex situations.
•Ability to write and validate the technical specification and able to create test scripts
•The candidate will be responsible for Technical analysis, designing, reviews, testing an implementation of SAP
developments, ranging from small enhancements to large projects
•Ensure compliance to existing, and development of required data and reporting standards.
•Support production configuration and assist in functional change requests.
•Support business implementations by sharing best practice development skills.
•Assist initial testing of problem fixes, change request, enhancements, and new functionality.
•Work with the SAP Functional exports to facilitate incident & problem resolution.
•Work with SAP to resolve software bugs.
•Keep abreast of SAP releases, enhancements/new functionality and perform application research.
•Participate in release upgrade or new functionality / enhancement assessments and make recommendations.
•Perform break/fix analysis and recommend solutions for finance related processes.
•Develops technical specifications and works with BASIS and functional experts to complete object development and testing
•May lead and coordinate the work of a small development team
•Provides leadership in the development of functional skills in others through active knowledge sharing
•Understands and applies Alghanim methodologies and procedures
المهارات
•A university degree coupled with solid technology and Business Management experience. Previous experience as a
consultant or a solution architect.
• 6 years of SAP ABAP configuration with minimum 2 End-to-End Implementations and at least 2 Support Projects
•3 years Project Management or work scheduling experience
•Experience with and understanding of a Finance shared services centre.
•Ability to be flexible and work analytically in a problem-solving environment
•Excellent communication (written and oral) and interpersonal skills
•Strong supervisory, coaching and project management skills
•Strong organizational, multi-tasking, and time-management skills
•Excellent negotiation, influence, mediation and conflict management skills

DESIRED:
•Experience or exposure to IT Governance.
•Exposure to ITIL Framework.
•SAP Certification in relevant Functional areas will be an added advantage.
•Knowledge of .Net, Java, C++, C will be a plus
•Experience in Netweaver be an added advantage
•Knowledge of using Solution Manager for change management.
تفاصيل الوظيفة
منطقة الوظيفة:

الكويت

قطاع الشركة:

تكنولوجيا المعلومات

طبيعة عمل الشركة:

صاحب عمل (القطاع الخاص)

الدور الوظيفي:

التقني

تاريخ الالتحاق بالعمل:

غير محدد

الحالة الوظيفية:

دوام كامل

نوع التوظيف:

موظف

الراتب الشهري:

غير محدد

يتطلب إدارة موظفين آخرين:

غير محدد

عدد الوظائف الشاغرة:

1
المرشح المفضل
المستوى المهني:

متوسط الخبرة

عدد سنوات الخبرة:

غير محدد

منطقة الإقامة:

غير محدد

الجنس:

غير محدد

الجنسية:

غير محدد

الشهادة:

بكالوريوس/ دبلوم عالي
لمحة عن الشركة
Alghanim Industries has committed to becoming the most successful and admired company in the region.

Our mission and success is founded upon our core principles of quality, service, innovation and integrity. We place a high value on commitment to and investment in the people who contribute to the continued growth, diversification and success of our business. We are:

· A leading trading and industrial conglomerate in the Middle East with more than 30 businesses and a multi-billion turnover, with operations in 40 countries

· The largest and most diversified privately-owned company in Kuwait with more than 20 in-house brands and over 300brand affiliations

· Market leader in almost every major business in each major geography that we operate

· A Company with a long history of success built on the early adoption of globally-proven business practices

· A highly-respected family and brand name

· Employing around 12,000 employees from more than 45 nationalities

Renowned for our pioneering and dynamic business strategy and management philosophy, we are dedicated to finding, developing and training talented and energetic people who want to grow with us.

We currently operate more than 30 business divisions spanning a broad spectrum of industry sectors (listed below) and head office functions, such as human resources, finance, business development and legal.

Our business units are involved in the following sectors:

· Advertising and media
· Automotive sales and services
· Consumer credit
· Consumer engineering (home automation, air-conditioning and elevators)
· Document management
· FMCG wholesale and distribution
· Insurance
· Manufacturing of industrial goods in building and construction materials and structures
· Projects engineering (building management and electro-mechanical solutions)
· Retailing in building and home construction products/tools
· Retailing in consumer electronics
· Retailing in home furnishings
· Shipping and transportation services
· Travel
الرقم المرجعي JB1826789

إتمام الإستبيان أرفق خطاب مع سيرتك الذاتية
---