إنتهت صلاحية هذا الإعلان الوظيفي لقد إنتهت صلاحية هذا الإعلان الوظيفي و هو غير مفتوح حاليا لأي طلبات عمل.
Training Instructor / Workplace Trainer - Assessor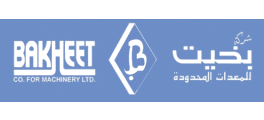 الرقم المرجعي JB1828505

إتمام الإستبيان أرفق خطاب مع سيرتك الذاتية
الوصف الوظيفي
Job Description:

The People Development department of the company is responsible for effective delivery of all training both in the classroom and technical training within a workshop environment.

• The incumbent will work closely with the PD Manager and Administrator to understand the schedule and content of the training required.

• Prepare materials and a schedule to provide the effective delivery of training on those particular subjects.

• Work as part of the PD team; but also work unsupervised when traveling to branches to deliver training and during the preparation stages. Also review employees working at that location, and to the field and customer's premises as skills also need to be witnessed and verified.

• Keep himself familiar with the products offered by the company and review new systems and product updates in order to provide the correct up to date version of the training required.

• Provide mentoring / assistance / guidance and assessments of the work that is being done within the work place environment.

• Witness employees carrying out their duties in order to observe if they have learnt the subject they have been taught and that they are applying those skills acquired in their job role.

Role & responsibilities: -

• To analyze needs and create training courses for subjects as presented by the PD Manager.
• To be able to effectively deliver training and through course examinations of the participants, verify his effectiveness of that training session.
• To be a very good communicator and always have an enthusiastic outlook and hold the company in high esteem.
• To travel to branch locations and deliver training courses and carries out skills assessments in those locations.
• To ensure all participants fully understand the training during the course and afterwards.
• To have good instructor delivery skills and a good sense of humor at all times.
• To recognize people with good development potential making a note of and sharing with the PD Manager.
• To have the ability to organize classrooms in an effective manner to ensure the best possible delivery of the subject including the professional use of projectors.
• To have a good mechanical / technical background and apply this at all times when delivering training.
• To provide guidance and coaching / mentoring for Trainee and new recruits for the company to ensure they feel valued and an important member of the team.
• To ensure all participants and supervisors fully understand what is expected of them
• To continue to self-develop his own skills and share with other team members.

Reporting: -
.
Direct report to People Development Manager
المهارات
• Excellent user of MS Office
• Personal computer and analytical skills
• Highly motivated individual with strong communication and presentation skills
• Quality focused and results-oriented.
• Dealing people with professionalism
• Well-versed in efficient duty delegation
• Excellent motivation and supervisory skills.
• Outstanding organization skills.


Qualifications:

- Recognized educational qualification with proven evidence
of achieving high standards.

- Language:Bilingual, Proficiency both in Written / Spoken
English and Arabic

Experience:

Proven Experience in the field of education/technical
education or industry.

Nationality:
preference will be given to Saudi Nationals
تفاصيل الوظيفة
منطقة الوظيفة:

جدة, السعودية

قطاع الشركة:

صناعة; تسويق; بيع بالتجزئة/بيع بالجملة

طبيعة عمل الشركة:

صاحب عمل (القطاع الخاص)

الدور الوظيفي:

التعليم/التدريب

تاريخ الالتحاق بالعمل:

غير محدد

الحالة الوظيفية:

دوام كامل

نوع التوظيف:

موظف

الراتب الشهري:

غير محدد

يتطلب إدارة موظفين آخرين:

نعم

عدد الوظائف الشاغرة:

1
المرشح المفضل
المستوى المهني:

إدارة

عدد سنوات الخبرة:

غير محدد

منطقة الإقامة:

المملكة العربية السعودية

الجنس:

ذكر

الشهادة:

غير محدد
لمحة عن الشركة
Bakheet Co. since its inception in 1977 has sold and supported a wide variety of products to the Construction Machinery sectors of the Construction Industry as well as the Garage Equipment to the automotive sector within Saudi Arabia. Bakheet Co. through its eight branches, is a structured client focused operation that works with customers using its extensive field experience to provide Proper solutions offering a diverse, innovative, complementary range of quality products to satisfy the customers needs in a timely and economical manner. The company has developed into the perfect partner supported with a stable and experienced, skilled, multinational workforce to support its customers. The partnerships between Manufacturer, Dealer and End User as exclusive, dealers of quality European, Japanese, Scandinavian and Canadian produced Construction / Concrete Machinery,light construction equipment, Garage Equipment sectors of industry provide a diverse, innovative, range of quality complementary products with the required After Sales Support and Training commitment and is developing an internal ISO 9001 quality system. New applications are investigated regularly to give economic and efficient unique solutions never previously considered by the end user through a "Whole of Life" production / financial analysis. The company's core philosophy ensure the manufacturer and end user's interests are paramount and success depends on achieving superior results by ensuring staff have ongoing training in the appropriate product and personal development programs.
Bakheet successfully implements saudization plan that gives Saudis candidates the opportunity to learn, gain practical experience and capture different position within the company.
الرقم المرجعي JB1828505

إتمام الإستبيان أرفق خطاب مع سيرتك الذاتية
---