Share Your Success Story with Bayt.com
We love to hear from members who were interviewed and hired through Bayt.com. We want to hear from you!
If you found your job through Bayt.com, you have the chance to make a real difference in another person's job hunt by sharing your experience. After all, motivation and inspiration are powerful tools when it comes to helping others accomplish their goals.
Share your story with the Bayt.com community!
In what way has Bayt.com helped you in your career?
What strategies did you use to get hired?
What does Bayt.com mean to you?
Success Stories with Bayt.com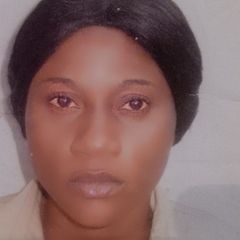 After my graduation in the year 2012, i proceed to seek for employment in UAE, i got a job in the year 2013 through Bayt.com as office assistant in Imdaad, and I 'm still with the current company, i believe Bayt.com will always help me to find a suitable employment opportunity that will make my life better in the future.
adedamola adebusayo adenle
Company Name: imdaad llc company
Job Role: Administration
Date Posted: 2015-04-19

Inspire Others

Right time Right Job from Bayt.com....

I was desperately looking for a better opportunity in order to stepping up my career, and the right opportunity knock the door through Bayt.com.

I applied in Bayt.com in the month of Mar'14 and with less than 2 months I got a call from this media company called "Integral" for handling the entire payroll function solely from my side.

Now, it's been a year with the company with full of joy working with them. I would like to thank Bayt.com from the bottom of my heart who have open the doors in my career...
Mohammed Farhan
Company Name: Saudi Bells Communications Company (Intigral)
Job Role: Human Resources/Personnel
Date Posted: 2015-04-15

Inspire Others

I would like to thank Bayt.com team for this opportunity to make me one member for the best team in perfect company like imdad. i joined Imdad this month as a Product Specialist in Bahrain.
kareem mamdouh
Company Name: imdad Co.
Job Role: Healthcare/Medical
Date Posted: 2015-04-13

Inspire Others

I had left my job on 31st December, 2014. I had joined Bayt.com earlier in 2011 during the time when i was desperately hunting for a job. Unfortunately I couldn't get any help from the website and eventually landed a job but with the help of a friend.

In 2015 was in a slightly better position than 2011, so i thought why not give Bayt.com one more shot, I started applying for various applications. Luckily I got a call from an American based company on 27th of Jan, calling me to attend an interview on 1st Feb.

Hamdulillah I have got the job now and currently in Bahrain for training. Bayt.com has really helped me this time to get a brilliant job at a brilliant company. Most definitely recommended..

THANK YOU :)
Samir Zahir Walele
Company Name: Schweitzer Engineering Laboratories
Job Role: Engineering
Date Posted: 2015-04-02

Inspire Others
تعد شركة الأرجان العقارية من اكبر الشركات في مجال العقارات ، وقد تعرفوا علي من خلال موقع بيت.كوم ،وأعمل كمساعد تنفيذي منذ أذار 2015 وهذه ليست المرة الأولى التي يتصل فيها بي شركة كبيرة عن طريق موقع بيت.كوم .
Sameh Alber Amin
Company Name: ALARGAN International Real Estate Company
Job Role: Management
Date Posted: 2015-03-31

Inspire Others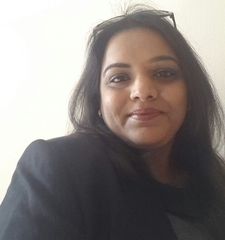 I applied to a job on Bayt.com and got a call from Zeder Group, and finally I am here with Zeder working as Recruitment Manger since July 2014.
Arti Bhargava
Company Name: Zeder Group
Job Role: Human Resources/Personnel
Date Posted: 2015-03-31

Inspire Others
I am a fresh graduate computer engineer with no work experience at all, at first, I didn't know where to start with, aside from the referrals, I also look for a job online using Bayt.com, . I just applied the jobs that I think i'm capable of. And after 1 month and a half, i received an email from EFK Engineering, .then the owner herself called me for an interview and I got hired, And now I'm working in Engineering for Kids Kuwait for 1 month and a half, . I hope to work here as long as the company needs me and I am grateful that I became a part of it, Everyone can also have the chance to find a job on Bayt.com.
Leah Dionson
Company Name: kids engineering
Job Role: Education/Training
Date Posted: 2015-03-28

Inspire Others

Bayt.com helped me a lot!

Allow me to share you my experience and what I have achieved from the job I found in Bayt.com.

10 months ago I was hired as a receptionist in an exclusive-world-class gym in Kuwait;)

In my current role as receptionist I gained a lot of skill experience from the training that I got from my company. I boosted 100% of my knowledge in customer service, my communication and listening skills, interpersonal skill, computer skills and telephonic skill. I have been a critical thinker who works well under pressure. I have been so confident and became more passionate in helping other people. I developed my attitude as a team player as I became more active, cooperative in helping my colleagues. I learned that when you work harder with your heart you will be better and better...

My work now changed me a lot and that is because of Bayt.com, without you I am not here now. Please continue to help and change the lives of other... God bless you and more power Bayt.com;)

Jordan A.
Jordan Asuncion
Company Name: Group Xen
Job Role: Customer Service
Date Posted: 2015-03-22

Inspire Others
Almost 6 years with Bayt.com, for me it's not just a website where I can post my CV. For me Bayt.com is a professional platform where I can share knowledge and develop my skills.

Through Bayt.com I found many jobs and now I am working as an Executive Secretary in Mohmad Omar Kabli Trading Co in Jeddah, Saudi Arabia since September 2014.

I would like to express my great appreciation and thanks to the entire team of Bayt.com for setting-up our ambitions and dreams into reality.

Bayt.com, Simply The Best!
Safdar Saeed Memon
Company Name: Mohammad Omer Kabli Trading Est.
Job Role: Secretarial
Date Posted: 2015-03-20

Inspire Others
After my graduation I moved to the Gulf Region to search for a better job opportunities, i already joined medicare group (Al-ahli hospital) and i was registering on Bayt.com already and i continued looking for a better job until I received a call from Imdad, it's a subsidiary company from (Xenel Holding), it has many branches in all GCC and they told me that they picked up my CV through Bayt.com. I passed the interviews successfully. I am now an Accounts officer under Qatar branch capacity with the company. Thanks
Mostafa Mahmoud
Company Name: Imdad
Job Role: Accounting/Banking/Finance
Date Posted: 2015-03-20

Inspire Others