Share Your Success Story with Bayt.com
We love to hear from members who were interviewed and hired through Bayt.com. We want to hear from you!
If you found your job through Bayt.com, you have the chance to make a real difference in another person's job hunt by sharing your experience. After all, motivation and inspiration are powerful tools when it comes to helping others accomplish their goals.
Share your story with the Bayt.com community!
In what way has Bayt.com helped you in your career?
What strategies did you use to get hired?
What does Bayt.com mean to you?
Success Stories with Bayt.com

I found my current job at Kharafi National through Bayt.com after searching and submitting my CV to many different job opportunities. I would like to thank Bayt.com and their team for their professionalism.
Ahmed Dahi
Company Name: Kharafi National
Job Role: Engineering
Date Posted: 2014-07-14

Inspire Others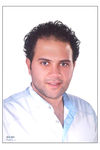 Bayt.com helped me move to a better opportunity. I never trusted online recruitment before Bayt.com. Through Bayt.com I got many opportunities in many Arab countries.

I have currently moved to Qatar and working as customer care supervisor in Al Jaber Group, and it feels like the start of a new phase in my career, I wish to get the best out of it.

I recommend Bayt.com to anyone who is looking for vacancies in different countries. With Bayt.com I believe there are no boundaries.
Mohamed Ahmed Sayed
Company Name: Aljaber Group
Job Role: Customer Service
Date Posted: 2014-07-11

Inspire Others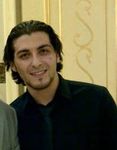 would like to thank Bayt.com for the various jobs offered to job seekers and the continuous updates and services!

As for my job applications on Bayt.com, I have been contacted by most of the companies for interviews!

I started my career in Educational technology arabia LTD. after applying to a job offer on Bayt.com, and now after 4 years I am working as a supervisor in my department. For me and my team members this is a big victory!

I really do believe in Bayt.com and their honesty in dealing with users. I advice all my friends to use Bayt.com for the best job opportunities!

Thank you Bayt.com, thank you from my deep heart!
Husam Mustafa Mansour
Company Name: EDUTech
Job Role: Accounting/Banking/Finance
Date Posted: 2014-07-08

Inspire Others

I am working in Saudi Arabia since 16 years in Procurement Field. Since I registered with Bayt.com website, my life has changed and I achieved my ambitions and worked with Saudi Aramco & Saudi Railways and presently working with The National Agricultural Development Co. (NADEC) as Purchasing Manager. I achieved all these positions through Bayt.com's support. I am really thankful to Bayt.com.
I am still getting daily updates on the best vacancies within GCC through Bayt.com and it is really appreciated to have a continuous track of present job market.

All the best Bayt.com team.

Regards,
Dr. Saidalavi
Dr. Saidalavi Erukulangara
Company Name: NADEC Dairy Foods - KSA
Job Role: Management
Date Posted: 2014-06-20

Inspire Others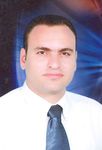 I got my job in Prince Sultan University, Riyadh, KSA through Bayt.com. I'm now a senior dot net developer & system analyst in PSU.
Thank you Bayt.com
Ahmed Abdel Tawab Thabet Hassan Shehab
Company Name: Prince Sultan University, Riyadh, KSA
Job Role: Technology/IT
Date Posted: 2014-06-16

Inspire Others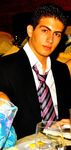 I made an account on Bayt.com long time ago and last April people started calling me from different companies regarding my status and whether I am interested in working with them or not. I received a call from TFG (The First Group) HR regarding an interview and that's how it all started. Within a week I received an offer from TFG for a very resourceful position.
Islam Altamimi
Company Name: The First Group
Job Role: Management
Date Posted: 2014-06-15

Inspire Others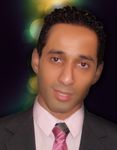 I was working in Marriott Hotel in Egypt as a business center secretary and after 4 years of study and hardworking i succeeded to transfer to Qatar for the same company to work as an IT assistant manager, but after 1 year and 2 moths some family issues happened and I had to resign and travel back to Egypt, Bayt.Com helped me to find a good Job in Vodafone company with a good salary, and after 1 year and 3 month I got a good chance to join Fairmont Family and work as an IT manager
IT Ahmed Soliman IT Manager / IT Project Manager / Assistant IT manager / IT System Analist
Company Name: Fairmont Nile City
Job Role: Technology/IT
Date Posted: 2014-06-11

Inspire Others

I got my job in DMCC through Bayt.com. I uploaded my CV on Bayt.com in July 2013 and I got a call from DMCC in Dec 2013 and after 3 interviews I got selected.
Thank you Bayt.com
Wafa Jaffery
Company Name: DMCC
Job Role: Administration
Date Posted: 2014-06-10

Inspire Others

I had posted my CV on Bayt.com to see if there were any better opportunities available for me.
after one year into my previous job, I received an offer from a new company which offered me double my salary. I am now an Human Resources Officer in MigrateMena.

I always share my success story with my friends looking for a job or with those who are-looking for a career change. My advice to job seekers- upload your CV on Bayt.com, refresh it everyday and soon you will find success. You can trust Bayt.com!
Mohammad Daraiseh
Company Name: Migrate
Job Role: Human Resources/Personnel
Date Posted: 2014-05-28

Inspire Others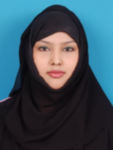 I uploaded my CV and work details on Bayt website, and suddenly one day I got a call for the interview, and after giving some tests in the interview I got selected as an Admin & HR Assistant in Fikra Research & Policy Organization.
Ruhinaaz Shaikh
Company Name: Fikra Research & Policy
Job Role: Human Resources/Personnel
Date Posted: 2014-05-28

Inspire Others