Share Your Success Story with Bayt.com
We love to hear from members who were interviewed and hired through Bayt.com. We want to hear from you!
If you found your job through Bayt.com, you have the chance to make a real difference in another person's job hunt by sharing your experience. After all, motivation and inspiration are powerful tools when it comes to helping others accomplish their goals.
Share your story with the Bayt.com community!
In what way has Bayt.com helped you in your career?
What strategies did you use to get hired?
What does Bayt.com mean to you?
Success Stories with Bayt.com
Yes, I received an offer from CEG as Senior Mechanical Engineer through Bayt.com and started working with them since March 2014.

Thank you.
Jayamohanan kurup
Company Name: CEG International
Job Role: Engineering
Date Posted: 2014-10-21

Inspire Others

I was a recent graduate with a bachelor degree in civil engineering when I applied for Bayt.com, within 10 days of registration I was called by NRC to be interviewed and I am currently still working with the engineering department with NRC and have been working with them for about more than a year now.

I have learned a lot and still am learning.

Thank you Bayt :)
Rakan Abulawi
Company Name: Norwegian Refugee Council
Job Role: Engineering
Date Posted: 2014-09-29

Inspire Others
I received a call from the employer stating that they found my CV on Bayt.com and then they proceeded in the selection process till I received the offer and started the Job with Qatar Media Services.
Mohamed Shaker
Company Name: Qatar Media Services
Job Role: Human Resources/Personnel
Date Posted: 2014-09-22

Inspire Others
I am thankful to Bayt.com for helping me find my current job at Arabian Motors Group.
Rehan Khan
Company Name: Arabian Motors Group
Job Role: Sales
Date Posted: 2014-09-14

Inspire Others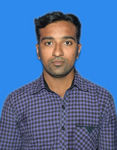 First, I want to thank God and thanks to Bayt.com for helping me begin a new career of success.
I became a member of Bayt.com few months ago and I achieved my wishes as I got a job in another big company ADB (air field solutions)

Thanks all and a special thank you to Bayt.com and I wish you continuous growth and success.
syedhussian syedhussian
Company Name: ADB
Job Role: Engineering
Date Posted: 2014-09-07

Inspire Others

I've uploaded and submitted my Curriculum Vitae in Bayt.com 10 years ago. I have got many nice jobs through Bayt.com since then. Really I would like to thank Bayt.com and its team. Now, I'm in a good position and in well reputed company Saudi Arabian Mining Company due to the support of Bayt.com. I'm grateful to Bayt.com throughout my life.
Abdul Majeed Akbar Ali
Company Name: Saudi Arabian Mining Company (Maaden)
Job Role: Administration
Date Posted: 2014-08-28

Inspire Others

4 years ago a friend and co-worker of mine was telling me about his story and how he got a perfect job that matches his interests and qualifications through Bayt.com.
Since then I had the interest to be one of Bayt.com's members. A couple of weeks after I registered, You Trading Company showed interest in my application.
All the credits go to Bayt.com for whatever level of confidence I posses today. The best thing in Bayt.com is that you do not only get offers from all GCC, but you can also compare your salary to other salaries in the region which makes you eligible for negotiations. Thank you Bayt.com
Jonathan Corsino
Company Name: You Trading Ltd. Co.
Job Role: Secretarial
Date Posted: 2014-08-27

Inspire Others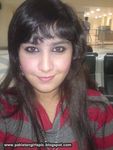 I was working as a Software Consultant but was not satisfied with my job as my expertise lie in web developer, so I decided to create an account and upload my resume at Bayt.com. I applied for a few jobs that were suitable to my field and within a few weeks I started receiving interview calls from different employers. Today, I am working as a Web Developer in Zanikweb IT Solution Provider for which I am thankful to Bayt.com for its wonderful career support. As a job seeker, my story is an example for a lot of people who are seeking for jobs.
Anika Ahmed
Company Name: Zanikweb
Job Role: Technology/IT
Date Posted: 2014-08-26

Inspire Others

I would like to thank Bayt.com, I joined the site while I was in Malaysia. Am a member of many job sites, but so far only Bayt.com yielded a positive result. I got my job with Royal Commission of Jubail and Yanbu through Bayt.com with positive improvement in my Career.
Mohammed Mu'azu Abdullahi
Company Name: Royal commission of Jubail and Yanbu
Job Role: Education/Training
Date Posted: 2014-08-26

Inspire Others

I just wanted to thank Bayt.com for helping me find a job. I got a good offer with Excel Group in Engineering department.I recommend all job seekers to register with Bayt.com as the response was very fast and helped me get a job with a recognized multinational.
swapnil jadhav
Company Name: Excel Group
Job Role: Engineering
Date Posted: 2014-08-25

Inspire Others