Share Your Success Story with Bayt.com
We love to hear from members who were interviewed and hired through Bayt.com. We want to hear from you!
If you found your job through Bayt.com, you have the chance to make a real difference in another person's job hunt by sharing your experience. After all, motivation and inspiration are powerful tools when it comes to helping others accomplish their goals.
Share your story with the Bayt.com community!
In what way has Bayt.com helped you in your career?
What strategies did you use to get hired?
What does Bayt.com mean to you?
Success Stories with Bayt.com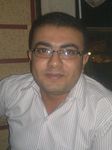 On September 2nd 2012 I applied for a job on Bayt.com and on September 17th I received a call from the owner of the International Company for Furniture asking me to meet him for an interview. It has been one and a half years since I got the job I needed. Alhamdllah
ﺃﺣﻤﺪ ﺣﺴﻴﻦ ﻣﺤﻤﺪ ﺃﺑﻮﺟﻤﺮﺓ
Company Name: International Company for Furniture
Job Role: Sales
Date Posted: 2014-03-06

Inspire Others

I have been hired by Creative Travel Company through Bayt.com, I had two interviews with them and now I'm in training.
I thank Bayt.com for this awesome website that helped me find a job easily and with no difficulties.

Thank you
Tamara Jaghbeer
Company Name: Creative Travel
Job Role: Marketing/PR
Date Posted: 2014-03-05

Inspire Others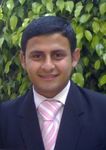 I am a microbiologist at an international company; PepsiCo. Thanks to Allah(God) then to Bayt.com for holding this job. Through Bayt.com online job fair last year, I recognized PepsiCo and their recruitment site. After applying for each convenient job opportunity has been sent to my email within the last year, I conducted an interview at PepsiCo, and finally I am proudly working there.
Thanks Allah.
Thanks Bayt.com.
Nasr Ahmad Nasr
Company Name: PepsiCo
Job Role: Quality Control
Date Posted: 2014-03-01

Inspire Others

I would like to thank Bayt.com for offering great opportunities through their site. I applied through Bayt.com in 2012 and in 2013 I was called and interviewed by Alshaya - Cheese Cake Factory .I got employed and now I'm working in Dubai as a senior server with a high salary . Thank you Bayt.com all the way from South Africa to Dubai.
Givemore Tuhwe
Company Name: alshaya cheese cake factory
Job Role: Customer Service
Date Posted: 2014-03-01

Inspire Others

It is a wonderful experience to share here with all those opportunists opting for a better future and career in their fields.I feel most delighted to reveal that I am presently working in a Govt. Engineering college in Sultanate of Oman as a Mathematics lecturer. In the teaching field today, there is a great demand of good teachers and one has to wait for the right time, right place and the right opportunity. Patience and choosing the right job search portal is really important. Patience for the right call, adapting to the new environment, up-to-date with the latest information could be one's ladder of success. I used to get up-to date with the latest information published in the leading web portals like Bayt.com each day which really helped me in getting interview calls from various leading reputable institutions. I was a fortunate person to be called for interview where I did submit my resume in one of the leading job portals available today. I thank Bayt.com for considering my resume and distributing my resume to various job agencies. I am really happy that this really works and it changed my life. I would appeal to all those job opportunist to register on Bayt.com and get notified and get selected soon. All the best!!
Ranjan Borgohain
Company Name: Ibra College of Technology,Ibra, Sultanate of Oman
Job Role: Education/Training
Date Posted: 2014-02-17

Inspire Others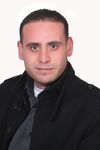 It is good to find a site that creates connections between job seekers and employers. I found Bayt.com while surfing the internet and I didn't know it could help both of the recruiter and the job seeker. Through this site and without applying I started receiving many job offers until I got the best offer ever. Thank you Bayt.com I am now an IT Help Desk Officer with one among the best and most successful companies - SGS Group.

Thank you Bayt.com team
Emad Al-hamarneh
Company Name: SGS Societe Generale de Surveillance SA - Jordan Branch
Job Role: Technology/IT
Date Posted: 2014-02-12

Inspire Others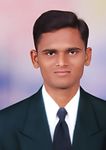 I got very good experience and also a great job opportunity from Bayt.com in ICICI Prudential Life Insurance Company.

Thank you very much Bayt.com.
Shakeer Hussain Shaik
Company Name: ICICI Prudential Life Insurance Company
Job Role: Customer Service
Date Posted: 2014-02-04

Inspire Others

Thanks to Bayt for making my application available to win the job in Al Jomaih Pepsicola Co. the best PEPSI bottler in 2012.

I was working in construction business but now I'm the projects manager in with more contribution in business management.

Thanks Bayt and thanks to Al Jomaih.
BANDAR ALSHAMMARI
Company Name: Al Jomaih
Job Role: Engineering
Date Posted: 2014-02-03

Inspire Others

I was going to work for a company in Egypt and before entering the interview with the account manager I got a call from Ajlan & Bros. in Saudi Arabia. The caller said that he got my CV through Bayt.com and he called to arrange with me an interview in one of their employment offices based in Egypt. I went through the interview which turned out to be successful and praise be to God the contract was signed with the company and I am now working in Saudi Arabia for a year and a half.
All thanks and gratitude to God and to Bayt.com.
I wish everyone success!
Muhammed Attia
Company Name: شركة عجلان وإخوانه
Job Role: Accounting/Banking/Finance
Date Posted: 2014-02-02

Inspire Others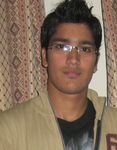 I graduated from the University of Karachi and started looking for a job. I visited Bayt.com and directly registered, completed my CV and started applying to different job openings.
After four days of applying I started receiving many calls from Bayt.com employers. I started working at Mz Computers(pvt)ltd through Bayt.com after 10 days of applying.
I am still receiving calls from different employers through Bayt.com.
Finally, I owe Bayt.com a debt of gratitude for the success it added to my career path.
Waqas Khan
Company Name: Mz Computers
Job Role: Administration
Date Posted: 2014-02-02

Inspire Others