Share Your Success Story with Bayt.com
We love to hear from members who were interviewed and hired through Bayt.com. We want to hear from you!
If you found your job through Bayt.com, you have the chance to make a real difference in another person's job hunt by sharing your experience. After all, motivation and inspiration are powerful tools when it comes to helping others accomplish their goals.
Share your story with the Bayt.com community!
In what way has Bayt.com helped you in your career?
What strategies did you use to get hired?
What does Bayt.com mean to you?
Success Stories with Bayt.com
I am a fresh graduate computer engineer with no work experience at all, at first, I didn't know where to start with, aside from the referrals, I also look for a job online using Bayt.com, . I just applied the jobs that I think i'm capable of. And after 1 month and a half, i received an email from EFK Engineering, .then the owner herself called me for an interview and I got hired, And now I'm working in Engineering for Kids Kuwait for 1 month and a half, . I hope to work here as long as the company needs me and I am grateful that I became a part of it, Everyone can also have the chance to find a job on Bayt.com.
Leah Dionson
Company Name: kids engineering
Job Role: Education/Training
Date Posted: 2015-03-28

Inspire Others

Bayt.com helped me a lot!

Allow me to share you my experience and what I have achieved from the job I found in Bayt.com.

10 months ago I was hired as a receptionist in an exclusive-world-class gym in Kuwait;)

In my current role as receptionist I gained a lot of skill experience from the training that I got from my company. I boosted 100% of my knowledge in customer service, my communication and listening skills, interpersonal skill, computer skills and telephonic skill. I have been a critical thinker who works well under pressure. I have been so confident and became more passionate in helping other people. I developed my attitude as a team player as I became more active, cooperative in helping my colleagues. I learned that when you work harder with your heart you will be better and better...

My work now changed me a lot and that is because of Bayt.com, without you I am not here now. Please continue to help and change the lives of other... God bless you and more power Bayt.com;)

Jordan A.
Jordan Asuncion
Company Name: Group Xen
Job Role: Customer Service
Date Posted: 2015-03-22

Inspire Others
After my graduation I moved to the Gulf Region to search for a better job opportunities, i already joined medicare group (Al-ahli hospital) and i was registering on Bayt.com already and i continued looking for a better job until I received a call from Imdad, it's a subsidiary company from (Xenel Holding), it has many branches in all GCC and they told me that they picked up my CV through Bayt.com. I passed the interviews successfully. I am now an Accounts officer under Qatar branch capacity with the company. Thanks
Mostafa Mahmoud
Company Name: Imdad
Job Role: Accounting/Banking/Finance
Date Posted: 2015-03-20

Inspire Others
I got hired through Bayt.com, i work now as a Graphic Designer in Systra in Riyadh, Saudi Arabia.
i started on the 1st of March.

Thank you Bayt.com :)
Lloyd Reygan Pilapil
Company Name: SYSTRA-Parsons
Job Role: Art/Design/Creative
Date Posted: 2015-03-07

Inspire Others
Good job and a trusted company is like a dream for me to get, and that dream came into reality when I registered my CV on bayt.com

I am now part of JAL International LTD in KSA; as a General Foreman for the Saudi Electricity Projects.

I joined JAL International on the 1st of Feb, all this has been possible due to Bayt.com

Thanks Bayt.com
Mussadiq Saddiq Butt
Company Name: JAL International Company Ltd
Job Role: Other
Date Posted: 2015-02-28

Inspire Others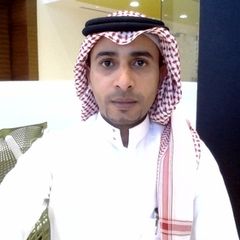 ان نجاحاتي كثيرة مع بيت .كوم هذه للمرة الثانية يتم توظيفي عن طريق الموقع في شركات عالمية وكبيرة مما يدل على المصداقية
واهتمامات ارباب العمل ب بيت.كوم اكثر من اي موقع توظيف اخر
لقد تم توظيفي في سيسترا في المملكة العربية السعودية
كدعم اداري في مشاريع بناء "مترو الرياض
كل الشكر لكم وبالتوفيق للجميع
Ibrahim Zain Ibrahim jafari Jafari
Company Name: Parsons International Limited
Job Role: Administration
Date Posted: 2015-02-25

Inspire Others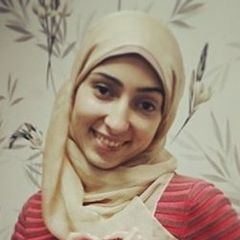 اشتغلت في شركة اكسرت في مصر كمصممة جرافيك عن طريق بيت.كوم وانا اعمل معهم منذ العام الماضي
شكراَ بيت.كوم
Raghda Samy
Company Name: excerpt egypt
Job Role: Marketing/PR
Date Posted: 2015-02-07

Inspire Others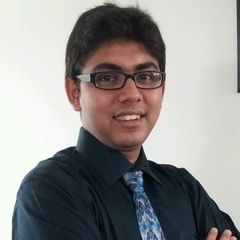 I got a job through Bayt.com in Enetpulse as a Stadium Reporter.I report all the live games of soccer in the UAE.

I joined Enetpulse since last February

Thank you Bayt.com
Dhaval Shah
Company Name: Enetpulse
Job Role: Customer Service
Date Posted: 2015-02-01

Inspire Others

This is not just a website for me it's really something where we can share the resume to reputable organizations. Also it's a professional platform where we can share our knowledge and develop our job search skills. I have received many offers and recently joined a branded Restaurant group in Kuwait. (Holiday Inn)
As a Hospitality professional, I believe and trust that Bayt.com is part of my current success and it will always be my gateway for new career opportunities.
Thank you Bayt.com.
Ison Jacob
Company Name: Holiday Inn
Job Role: Management
Date Posted: 2015-01-19

Inspire Others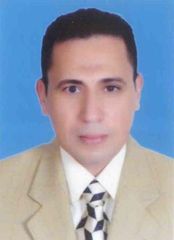 أولا شكري وتقديرى وإحترامى للسادة القائمين على هذا الموقع بيت.كوم وأنصح كل الباحثين عن فرصة عمل بالاشتراك فيه فهذا يمنحك فرصا مضاعفة للوصول الى ماتريد يالاضافة الى المحافظة على الوقت واستثماره فى شىء اخر اعنى الوقت الذى يمكن ان يضيع اثناء عملية البحث التقليدية. اذن المطلوب صقل مهاراتك وتنميتها كى تكون عونا لك فى اختيارك للوظيفة المطلوبه مرة اخرى شكرا بيت.كوم واتمنى التوفيق للجميع.
Ayman Fathy Amin Omar Omar
Company Name: GWR
Job Role: Marketing/PR
Date Posted: 2015-01-16

Inspire Others