Share Your Success Story with Bayt.com
We love to hear from members who were interviewed and hired through Bayt.com. We want to hear from you!
If you found your job through Bayt.com, you have the chance to make a real difference in another person's job hunt by sharing your experience. After all, motivation and inspiration are powerful tools when it comes to helping others accomplish their goals.
Share your story with the Bayt.com community!
In what way has Bayt.com helped you in your career?
What strategies did you use to get hired?
What does Bayt.com mean to you?
Success Stories with Bayt.com

بفضل الله ثم بفضل موقع بيت كوم
تم اختياري للعمل ضمن فريق شركة أوركس السعودية للتأجيرالتويلي
واشتد حماسي أكثر من قبل لتطوير صفحتي أكثر لعل الفرص تعود وتكبر
لا تتردد في التسجيل في موقع بيت كوم فهم باذن الله حلقة وصل عظيمة مع الشركات و القطاعات ها أنا أتكلم من واقع تجربة ولك مني أجمل الدعوات و أخلصها
mohammed alqahtani
Company Name: شركة أوركس السعودية للتأجيرالتويلي
Job Role: Quality Control
Date Posted: 2013-10-10

Inspire Others

I already joined the account department in Ikea Egypt through Bayt.com. Thank you Bayt.com for you continuous efforts!
Mohamed Etman
Company Name: IKEA - EGYPT
Job Role: Accounting/Banking/Finance
Date Posted: 2013-10-05

Inspire Others

الحمد على فضله ونعمته ... لقد حصلت على عمل في موبيلى من خلال بيت كوم فى فترة اقل من شهر ونصف وانصح الاصدقاء بمشاركة الموقع والمتابعه فيه واسال الله ان يفك كرب من لم يجد عمل .. واحب ان اقول ما اجمل ان تشعر بنجاحك بعد المعاناة ... جائنى عمل كثير بمرتبات ليست مجزيه ولكنى كنت متمسك بهدفى وكثيرا ما سعيت عليه اتمنى ان تثقوا بنفسكم وتسعوا الى هدفكم حتى وان طالت المده ولكن فى النهاية ستعشر بسعاده بالغه لتحقيق هدفك ... لا تستلموا وترضون باى شى اسعى لتحقيق هدفك
samy elbana
Company Name: موبيلى
Job Role: Technology/IT
Date Posted: 2013-09-27

Inspire Others

I spent months searching for a job on Bayt.com and I did many interviews, and finally I got the job I wanted through Bayt.com at the age of 24. I worked as an Personal Assistant to the CEO.

Indeed, it was an instant career advancement for me as a fresh graduate and a junior employee here in Dubai. This job was a new chapter of my life and a great success to my career to work in company like "Atlas Oasis". Exactly 3 years from now; unexpected things happen.

Thanks God and thank you Bayt.com for inspiring me.
Bahaa Alma
Company Name: Atlas Oasis GT.LLC
Job Role: Administration
Date Posted: 2013-09-25

Inspire Others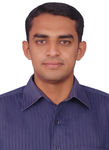 After two years of career gap it was through Bayt.com that I got this job . One fine evening I got a call from bayt.com that they are going to forward my CV to one of the leading companies in Saudi Arabia. Then very immediately I was interviewed and joined Rashed A. Al- Rashed & Sons Co.
I wish bayt.com all the sucess.
Azif Vayalumkal
Company Name: Rashed A. Al- Rashed & Sons Co.
Job Role: Quality Control
Date Posted: 2013-09-14

Inspire Others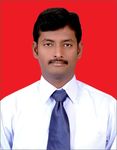 First, I want to thank God and Bayt.com for helping me begin a new career of success.
I graduated from University of India and worked at Hamad Al zamih company in Saudi Arabia for 2 years. Later I tried to look for better job opportunities by sending my CV to different companies.
I became a member of Bayt.com at that time and my wishes came true, I received a call from SEPCO (Saudi Gulf Environmental Protection Company) asking me for an interview and within 1 month I became a member of SEPCO family in a great position.

Thanks all and a special thank you to Bayt.com and I wish you continuous growth and success.
Sathish Chandrasekaran
Company Name: SEPCO
Job Role: Safety
Date Posted: 2013-09-02

Inspire Others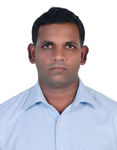 i have been offered a desirable post at the Al Binali restaurant group, i am really thankful to Bayt
Samvictor Victor
Company Name: Al Binali
Job Role: Other
Date Posted: 2013-08-27

Inspire Others

I posted my CV on Bayt.com and as a fresh graduate I used to login to Bayt.com nearly everyday and apply for jobs related to my major Marketing and Advertising to have an experience. In December 16, 2012. I applied for the current job position and then after two days the HR in Vinelab called me for the first interview, after a week they called me again for the second interview finally I got the job. Now I work as an Audience Development Manager in Vinelab, I have such an amazing team in my work and all the credit for getting this job goes to Bayt.com.

Thanks a lot Bayt.com.
Wassim Alzayed
Company Name: Vinelab
Job Role: Marketing/PR
Date Posted: 2013-08-24

Inspire Others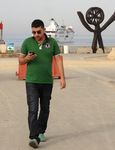 I stayed jobless for so long and I refused to grasp the small chances. I kept waiting for what is the best for me and I wanted to get on the top of stairs instead of climbing it. One day my fiance encouraged me to take the first step and try Bayt.com, I did and I found a job offer as a coordinator assistant at Solidere Company. At the beginning I was not excited because I wanted a better post but I decided to work hard to get what I want instead of waiting for it to come. I got the job and after days of hard working and patience I was able to prove my capabilities and finally I reached my aim and I got promoted to a coordinator. After tasting the success I got motivated to work harder and now I am proud to say that I consider my self that I reached the top of the success stairs and am proud to say that i am the CEO assistant at Solidere, of course I couldn't do that without Bayt.com.
Ramy Ez
Company Name: Solidere - Lebanon
Job Role: Administration
Date Posted: 2013-08-20

Inspire Others

When I resigned from the company I was working in, I lost hope of getting a good job and salary but one of my friends advised me to register on Bayt.com. After 10 days of registering I received a call to make a personal interview in one of the largest corporate communications Zain Telecom Company in Saudi Arabia. I am currently working as a supervisor and consultant in customer service and sales. I thank God and Bayt.com.
Bader AL_TAYEB
Company Name: Zain Telecom Company
Job Role: Customer Service
Date Posted: 2013-08-05

Inspire Others
---