Share Your Success Story with Bayt.com
We love to hear from members who were interviewed and hired through Bayt.com. We want to hear from you!
If you found your job through Bayt.com, you have the chance to make a real difference in another person's job hunt by sharing your experience. After all, motivation and inspiration are powerful tools when it comes to helping others accomplish their goals.
Share your story with the Bayt.com community!
In what way has Bayt.com helped you in your career?
What strategies did you use to get hired?
What does Bayt.com mean to you?
Success Stories with Bayt.com
Hayat Egypt has contacted me for an interview through my profile on Bayt.com, the assessment process was great, I received their offer and accepted it.
Emad Bakhit
Company Name: Hayat Egypt Hygienic Products S.A.E.
Job Role: Human Resources/Personnel
Date Posted: 2014-04-07

Inspire Others
I have been hired by UMC through bayt.com. I went for two interviews before getting my job offer. I am looking forward to starting soon. Finding a good job, or career path nowadays in a well reputable company and to feel that your going to join a team not just a group of people to work with is exciting. Don't give up, keep applying!
Ranim Ourabi
Company Name: United Materials Company
Job Role: Engineering
Date Posted: 2014-04-07

Inspire Others

I was contacted by the Gulf Central company administration for a a job interview. It became possible through Bayt.com to find a job.
Thanks to Allah and a big thanks to Bayt.com too.
Hassan Ahmed
Company Name: Gulf Central Company Ltd.
Job Role: Sales
Date Posted: 2014-04-07

Inspire Others

I got my job through Bayt.com

My current employer Abdulali Alajmi Company searched my CV through Bayt.com and then I was contacted for a job interview and I got the job.

thanks Bayt.com
Rashad Faiz
Company Name: Abdulali Alajmi Company
Job Role: Accounting/Banking/Finance
Date Posted: 2014-04-04

Inspire Others

I just graduated, got engaged and overwhelmed with responsibilities and costs. I was told that Bayt.com is your gate for salvation and having the best future career, I didn't believe until I tried myself and the result was perfect and much more good than I thought. I applied for the website and for the job on the 7th of June. Tow days after that I had a phone interview from the HR and a face to face interview the next day. On the 10th of June I signed the contract with one of the biggest educational organizations the International School of Choueifat .
Thanks to God and thanks to "Bayt" you really saved me, "you taught me that there is nothing impossible ever".
Good luck everybody !
Musab Samaneh
Company Name: The International School of Choueifat "SABIS"
Job Role: Administration
Date Posted: 2014-03-28

Inspire Others

It happens at a windy night in Sept-2011 as I was walking going back home, feeling so upset because I have been looking for a job for 3 months, a piece of news paper suddenly hit my face so I garbed it to see a page of Bayt.com advertisement. When I arrived back home I opened the site and created my profile and I was really shocked to receive a call from Schlumberger after 3 days of applying. My skills were qualified for the posted position. I joined the company in November 2011as an Asset Controller, and now its my 3rd year in the company. I am really thankful to God & Bayt.com.
Michael Silva
Company Name: Schlumberger-Kuwait
Job Role: Administration
Date Posted: 2014-03-19

Inspire Others

Thanks to Bayt.com, I was able to find a dream job in National Food Products Company & hoping that this would be a career for keeps.
JOSE MARI SANCHEZ
Company Name: National Food Products Company
Job Role: Administration
Date Posted: 2014-03-19

Inspire Others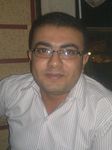 On September 2nd 2012 I applied for a job on Bayt.com and on September 17th I received a call from the owner of the International Company for Furniture asking me to meet him for an interview. It has been one and a half years since I got the job I needed. Alhamdllah
ﺃﺣﻤﺪ ﺣﺴﻴﻦ ﻣﺤﻤﺪ ﺃﺑﻮﺟﻤﺮﺓ
Company Name: International Company for Furniture
Job Role: Sales
Date Posted: 2014-03-06

Inspire Others

I have been hired by Creative Travel Company through Bayt.com, I had two interviews with them and now I'm in training.
I thank Bayt.com for this awesome website that helped me find a job easily and with no difficulties.

Thank you
Tamara Jaghbeer
Company Name: Creative Travel
Job Role: Marketing/PR
Date Posted: 2014-03-05

Inspire Others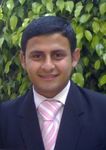 I am a microbiologist at an international company; PepsiCo. Thanks to Allah(God) then to Bayt.com for holding this job. Through Bayt.com online job fair last year, I recognized PepsiCo and their recruitment site. After applying for each convenient job opportunity has been sent to my email within the last year, I conducted an interview at PepsiCo, and finally I am proudly working there.
Thanks Allah.
Thanks Bayt.com.
Nasr Ahmad Nasr
Company Name: PepsiCo
Job Role: Quality Control
Date Posted: 2014-03-01

Inspire Others