Share Your Success Story with Bayt.com
We love to hear from members who were interviewed and hired through Bayt.com. We want to hear from you!
If you found your job through Bayt.com, you have the chance to make a real difference in another person's job hunt by sharing your experience. After all, motivation and inspiration are powerful tools when it comes to helping others accomplish their goals.
Share your story with the Bayt.com community for a chance to win!
In what way has Bayt.com helped you in your career?
What strategies did you use to get hired?
What does Bayt.com mean to you?
The winner of the most inspiring Bayt.com success story will receive a cash prize of USD$500! Winners will be selected on quarterly basis. Voting takes place all quarter; get your friends to vote by clicking here.
Winners!
Congratulations to Q2,Q3 & Q4 2012's winners.
Haidy Magdy's Success Story

Bayt.com is my most reliable business partner for more than 6 years now. Bayt.com was my 1st choice, so hiring became an easy task for me after dealing with Bayt.com due to its fabulous filtration tools. I remember that there was an urgent position we needed to hire and I had a challenge with the business owner to have a good candidate for this position. After only a week I succeeded with Bayt.com and found what i was looking for. I will never change Bayt.com!

Haidy Magdy
Company Name: Corplease
Job Role: Human Resources/Personnel


Haidy Magdy

Ahmad Raza Faruqi's Success Story

I was well settled in India working with one of the country's most trusted & successful business conglomerates with a great salary package. It was a chilly winter in 2008 when I read somewhere that "It's not enough, until you know what's more than enough", which completely changed my philosophy towards the professional life. I realized that in order to earn more money in a short time span, I need to relocate to the GCC. So, I built a simple profile on Bayt.com through the recommendation of some of my friends and started searching for a suitable job. Within a few weeks of applying to jobs in the GCC on Bayt.com, I got 3 lucrative offers after having telephonic interviews, 1st was in Qatar, 2nd in the UAE & 3rd in Bahrain. I finalized the Qatar offer with a position of Contracts & Planning Engineer at the leading consulting firm of GCC, Arab Engineering Bureau (AEB). I am still happily working with AEB, and got promoted recently to Head of Contracts & Planning. Many thanks to Bayt.com for bringing a positive change in my personal & professional life! Even if I won't be looking for a job change, still browsing Bayt.com is a great opportunity for me which I do quite frequent just to keep an eye on the market trends.

Ahmad Raza Faruqi
Company Name: Arab Engineering Bureau (AEB)
Job Role: Engineering


Ahmad Raza Faruqi

Ahmed Bakar's Success Story

My story began after my graduation as any other fresh graduate looking for a bright future, dreaming to find a suitable job which can satisfy his needs. After a while I found the dark fact in front of me and as we all know in my country Egypt it is so hard to find a good job. I don't think anyone sent his CV as much as I did on the internet, across companies and I even asked friends for help. After some time I found a job as an accountant in a small company that belongs to my father's friend. I asked God a lot of times to give me a better chance for a better future and that day came when my friend told me about Bayt.com. I said to myself let me give it a try maybe it will be the right choice for a better job opportunity. Later I became sure that Bayt.com is the leading online recruitment website in the Middle East and North Africa. Only after one week of applying through Bayt.com to Makro Cash & Carry, a multinational company, I got a call from them and now I am working as a Senior Receiving Accountant with more than 13 staff reporting to me. So this is my love story not my success story with Bayt.com. I wish everyone could get the success I got through Bayt.com.

Ahmed Bakar
Company Name: Makro Cash & Carry
Job Role: Accounting/Banking/Finance

Congratulations to February 2012's winners.
First

Nauman Abdul Hussain's Success Story

I started my career in 2007 after Graduating. I applied for a few relevant jobs on the job site Bayt.com and amazingly, within a week, I started receiving interview calls from different employers and finally got a good opportunity in the Banking sector through Bayt.com. This job provided me an excellent platform for my career, from where I excelled efficiently into my professional life. As I had already made a great start of my professional life, I soon got a favorable opportunity in famous Software House in Pakistan as a Database Administrator. Being working with one of the biggest multinational companies of the world, my career has soared and I am gaining new experiences every day. Due to Bayt.com 's career guidance, I have recently been promoted to Deputy Assistant Director in a very short time span. I would like to extend my deep gratitude to Bayt.com for providing me with a solid platform to enter into the corporate world and stand out from the rest.

Nauman Abdul Hussain
Company Name: STEVTA
Job Role: Technology/IT


Second

Basma Sapry's Success Story

Actually all the jobs that I got were through Bayt.com that's why I recommend Bayt.com for job seeker who is looking for his/her dream job. I loved my work a lot as a call center agent and I loved helping and guiding people through the phone where I felt very satisfied. After my baby was born I had to leave my job so hopefully I can win and find my dream job through Bayt.com again.

Basma Sapry
Company Name: Government of Dubai
Job Role: Customer Service


Third

Mounir Fouad's Success Story

I was an auditor for one of the leading audit firms in Cairo - Egypt and later got an offer to work in one of the companies in Dubai in September 2006. After I got the job in Dubai I discovered that it does not fit with my experiences and abilities and there is no room for growth and progression which made me decide to register on Bayt.com to search for the right job. Through Bayt.com I was offered several job opportunities and I went for more than one interview. Bayt.com made my dreams come true by securing a job that suits my qualifications and experience and I worked for the company from July 2007 - December 2010. Bayt.com helped me in getting a job of my dreams. Thank you Bayt.com

Mounir Fouad
Company Name: RTA
Job Role: Accounting/Banking/Finance


Mounir Fouad
Congratulations to October 2011's winners.
First

Abdullah Zaghloul's Success Story

All fresh graduates suffer at the beginning of their career lives, I have to admit, I wasn't very lucky until Bayt.com helped me find and discover more job options and varieties. Through Bayt.com, I found my first job in a company that brought me from Jordan to Kuwait, then the great recession hit the market and I was stuck in the dead-end job for two and a half years. It was very hard to find a better opportunity while great companies were collapsing and firing their own employees! However, I always kept the faith and embraced myself into job-hunting by using Bayt.com more often than I ever did. I used to run the saved search listing every 2-4 hours from my mobile to check if there were any new postings. After one month of heavy, detailed and devoted searching, I was able to get an interview with Ajial Real Estate (my current employer) where things went smoothly and I knew I was going to have a real career development and here I am! Thanks goes to Allah in the first place, and to Bayt.com job site for helping me explore more horizons because it is not only a site for job seekers, it is also a good motive as well as self-assuring that there are business institutions hiring qualified people through Bayt.com. Let's not lose hope no matter what, thank you again Bayt.com, you are truly the number 1 job site in the Middle East.

Abdullah Zaghloul
Company Name: Ajial Real Estate
Job Role: Accounting/Banking/Finance


Second

Mohammad Ahmad Aslam's Success Story

Bayt.com has made it very easy for every human to find a job. I would like to introduce myself; my name is Ahmed Mohammad Aslam. I have studied ACCA and worked in London. After completing my studies, I came back to Kuwait. As recommended by my sister, I registered on Bayt.com with my CV. I never thought that I would get a call from a well known company of Kuwait, KCPC, just after 4 days after my registration on Bayt.com. I went for the interview and by the grace of Allah and Bayt.com; I got this job as an Accountant. My sister was sure that if I register on Bayt.com I will get a job. After 6 months of working as an Accountant in KCPC, I was promoted as a head of Internal Audit. My salary increased with other good benefits. As for now I am also working as an acting CFO in KCPC for 3 months. Bayt.com gives us many opportunities and makes the sky our limit. I can't believe that Bayt.com would give me such a lucky chance where I have been promoted three times in a year. I learned a lot from this job. I thank you Bayt.com for giving me an opportunity and helping me out to gain such an excellent experience. I would suggest each and every person who wants to find a job, leave your trust on Bayt.com and you will see the result very soon. Thank You Bayt.com...Good Luck for the future.

Mohammad Ahmad Aslam
Company Name: KCPC (Kuwait Company for process plant construction and contracting K.S.C)
Job Role: Accounting/Banking/Finance


Third

Rabia Aslam's Success Story

Thank You Bayt.com...Long Live Bayt.com. Bayt.com has always been the helping hand after God for people to upgrade their profiles. I, Rabia Aslam, registered with Bayt.com before 6 years. As soon as I completed my bachelors study from Scotland Heriot-Watt University, I was offered a job as an accountant. I did not do any effort to go to the companies and drop my CV. Bayt.com brought my employer, Posta plus, towards me. I thank Bayt.com for this pleasure. As a start of my career it was really a good job. After this incident Bayt.com gave me another opportunity. I was offered a job from KBES as an Educational Consultant, which was linked with the British Council. This job helped me to learn a lot and I was introduced to the market. I became an authorized educational consultant in the British Council, which is an honor to me. Bayt.com has given me opportunities and taken me to the sky. Bayt.com does not only help us in finding jobs, but also helps us make a proper CV. Evaluation Tests is another service which helps us know more about our inner abilities and personalities. The surveys which Bayt.com undertake, helps us know what are people looking for in their jobs and what are the satisfaction levels. Salary surveys are also for our benefits to know what people are demanding. Classifieds is another good service where we can look for different things. For me Bayt.com has made my career search a different experience, and had explored me and my knowledge and gave me opportunities to avail. Bayt.com is Opportunities, Knowledge and Success. Good Luck Bayt.com for future Developments.

Rabia Aslam
Company Name: KBES (Kuwait Bureau for Educational Services)
Job Role: Education/Training


Rabia Aslam
Success Stories with Bayt.com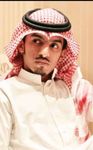 بفضل من الله وبوجود سيرتي الذاتية المرفقة في موقع بيت.كوم تم الاتصال بي عن طريق شركة عبداللطيف جميل للسيارات وأنا الآن أعمل كمهندس جودة في المصنع .
Abdullah AlHassani
Company Name: Abdul Latif Jameel Company Ltd. Co - KSA
Job Role: Quality Control
Date Posted: 2013-04-15

Add Your Rating
Poor

Below Average

Average

Above Average

Excellent

Bayt.com is a site that you can trust and depend on. I submitted my CV on the site and applied for many jobs and on my third day in Kuwait I received a call from Al-Babtain Group informing me that my CV was Viewed by the HR and I had an interview on the next day, every thing was perfect and now I am working as Sidekick Academy Receptionist.
Many thanks to Bayt.com
Mina Hanna
Company Name: Sidekick Academy (Al-Babtain Group) - Kuwait
Job Role: Customer Service
Date Posted: 2013-04-11

Add Your Rating
Poor

Below Average

Average

Above Average

Excellent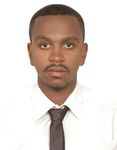 انا مهندس شبكات سوداني قدمت الي السعودية للبحث عن مستقبل جديد وفرص عمل افضل, وبعد اسبوعين من حضوري الي مدينة الرياض وجدت فرصة عمل في شركة شبكات متخصصة عن طريق موقع بيت دوت كوم, وشكراً لموقع بيت دوت كوم بعد الله سبحان وتعالي لعملى في هذه الشركة
Mohamed Abd Elmoniem
Company Name: Network Connection
Job Role: Technology/IT
Date Posted: 2013-04-10

Add Your Rating
Poor

Below Average

Average

Above Average

Excellent

I registered in many recruiting agencies websites, bayt.com was and still is the best, I followed professional advices given by bayt.com professional team, I am now a senior accountant in SETCO, which is a job I found through bayt.com that matches my qualifications, experience and objectives, and I still receive good offers through them. I would like to thank bayt.com and highly appreciate their team.
Michael Ghaly
Company Name: SETCO - Kuwait
Job Role: Accounting/Banking/Finance
Date Posted: 2013-04-09

Add Your Rating
Poor

Below Average

Average

Above Average

Excellent

When I came across bayt.com for the first time, I felt that the site looked outstanding and would attract a lot of big companies. I registered and completed my CV. I was surprised when I got a call from one of the biggest companies in KSA ( Omer A. balubaid Group) asking me for an interview. Luckily I was selected and I am currently their Transactional/overseas Recruitment Manager. Now part of my job is to search and recruit. I'm still using bayt.com but this time as an employer. The services and the facilities are outstanding, I can search on a massive criteria, go deeply till I find exactly what I'm looking for. If you want my advice as job seeker or an employer, trust me bayt.com is the choice.
Yaser Alyousfi
Company Name: Omer A. balubaid Group
Job Role: Human Resources/Personnel
Date Posted: 2013-03-29

Add Your Rating
Poor

Below Average

Average

Above Average

Excellent

I was on a visit to UAE to search for a job but in the first 18 days I was unlucky. That's when I decided to use "priority applicant service" of bayt.com and applied for 6 companies by using that service. I was a bit doubtful but It really worked for me and I got a good job in American International School Abu Dhabi as an HR and Admin Assistant. Thank you Bayt.com
Abdul Wajid
Company Name: AISA
Job Role: Human Resources/Personnel
Date Posted: 2013-03-24

Add Your Rating
Poor

Below Average

Average

Above Average

Excellent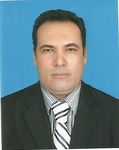 إن الإصرار والتحدى للوصول إلى الوظيفه التى تناسب خبراتى كانت عن طريق موقع بيت كوم, ومن هنا يبدأ البحث الجاد عن الوظيفه:
لقد سافرت إلى دولة قطر منذ أربعة شهور وطرقت كل الأبواب وأجريت العديد من المقابلات الشخصيه ولكن دون فائده فمعظم الشركات تبجث عن الموظف قليل الخبره وبالتالى قليل الراتب وبدون طلبات شخصيه وهذه إحدى المتاعب للمهندس المحترف فى عمله, وأيضا لا يستطيع هذا المهندس أن يتنازل عن مبادئه وكفاءته, ولهذا فكرت فى أن أنضم إلى إحدى مواقع التوظيف العالميه والموثوق بها لدى كبار الشركات وكان النصيب على موعد معى وإنضميت إلى فريق عمل شركة جيرمن وأتمنى أن يوفقنى الله .
شكرا للموقع الفريد بيت كوم وكل فريق عمله ودائما فى تفوق
Mahmoud Eid
Company Name: Germin Trading
Job Role: Engineering
Date Posted: 2013-03-22

Add Your Rating
Poor

Below Average

Average

Above Average

Excellent

I was amazed by the immediate response received after signing in to bayt.com. The best part is that I was first contacted by one of the best airlines of the world Qatar Airways and within a couple of months I was successfully recruited as Officer Product Development & Research. Fact is that big brands look for reliable posts on the quality human resource database of bayt.com. A CV on the portal is bait in dual aspect, for the job-seeker to find the suitable job and the employer to find the suitable employee. Thank you Bayt.com
John Anthraper
Company Name: Qatar Airways
Job Role: Research
Date Posted: 2013-03-19

Add Your Rating
Poor

Below Average

Average

Above Average

Excellent

When I first signed up to Bayt.com 4 years ago, I haven't yet been holding the belief that I would find my way as a freshly graduated job seeker through a "website. However, I was truly amazed by Bayt.com's features, and I particularly admired with the notifications tab that tells you all about your profile when you're away, visibility charts featuring how many times your CV and public profile were viewed and what potential market sectors interested in your skills. Once I had published my completed profile, I started receiving emails and phone calls for vacancies. Thereafter, I was gladly employed in a full time position as a translator, copy editor, proofreader and translation supervisor in Orient Legal Translation who found me through Bayt.com and later they promoted me to more senior levels. I believe that Bayt.com will always again help me build my career.
Ehsan Al Rifai
Company Name: Orient Legal Translation
Job Role: Writing/Editing
Date Posted: 2013-03-19

Add Your Rating
Poor

Below Average

Average

Above Average

Excellent

I started my career in 2002 after Graduating. I was following the classic way to apply for jobs it was very difficult methodology reading news papers and announcements print copies of CV's reserve an appointment all this things just to have an interview in 2003 when I was setting front of my PC screen at my X company as store accountant I discovered Bayt.com through web searching I built my CV in that time then I started applying for a few relevant jobs on the job site Bayt.com and amazingly, within a short time, I started receiving interview calls from different employers I was surprised and I told my self is it easy as much as this and finally got a good opportunity in the Banking sector through Bayt.com. This sector was my dream and that job provided me an excellent platform for my career, from where I excelled efficiently into my professional career life, I got a favorable opportunity in three famous banks in Saudi Arabia also I have been promoted in very short time now I'm Being working with one of the biggest bank in Saudi Arabia as Head of Financial Accounting Department my career has soared and I am gaining new experiences every day. Due to Bayt.com's career guidance, since 2003 I'm keeping update my CV in Bayt .com & enjoying advising friends and jobs seekers to subscribe in Bayt.com I would like to extend my deep gratitude to Bayt.com for providing me that opportunity with a solid platform to enter into the corporate world and that what was really I needed it to show my ability & qualifications

My best Friend and Career Advisor
Zakaria Al-abdulal
Company Name: Al Rajhi Bank
Job Role: Accounting/Banking/Finance
Date Posted: 2013-03-13

Add Your Rating
Poor

Below Average

Average

Above Average

Excellent
---