Share Your Success Story with Bayt.com
We love to hear from members who were interviewed and hired through Bayt.com. We want to hear from you!
If you found your job through Bayt.com, you have the chance to make a real difference in another person's job hunt by sharing your experience. After all, motivation and inspiration are powerful tools when it comes to helping others accomplish their goals.
Share your story with the Bayt.com community!
In what way has Bayt.com helped you in your career?
What strategies did you use to get hired?
What does Bayt.com mean to you?
Success Stories with Bayt.com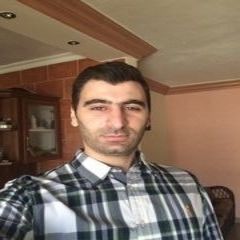 I applied to UNRWA through Bayt.com and after 2 days I went to the interview, and now I'm so happy that i joined UNRWA team.
Karam Obeidat
Company Name: UNRWA
Job Role: Accounting/Banking/Finance
Date Posted: 2015-07-05

Inspire Others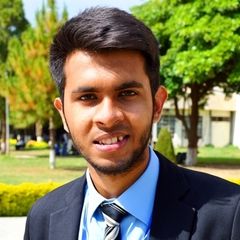 Bayt.com helped me land a job in the Kingdom and now I am working as a Sales Application Engineer at NBTC Specialized Contracting. I recommend this job portal to everyone.
saadoon atif
Company Name: NBTC Specialized Contracting
Job Role: Sales
Date Posted: 2015-06-30

Inspire Others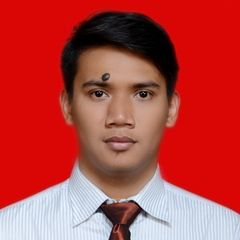 Since February 2015, I was looking for a job through Bayt.com. And Alhamdulillah I've got an email today from Murco Petroleum Ltd. The email said that I was considered to fill their opening position and they send me a questioner. I really thanks Bayt.com for this opportunity.
Andhika Fajar Sulaiman
Company Name: Murco Petroleum Limited
Job Role: Engineering
Date Posted: 2015-06-25

Inspire Others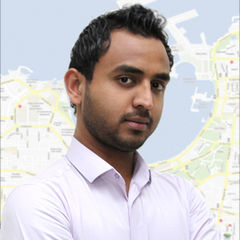 My credit goes to Bayt.com for the support that takes my career to the next level. I just applied through Bayt, com and within a weeks of time I got a job in Network Advertising and Events as a Digital and Technology Officer.
It was an incredible moment when I saw my offer letter, thanks Bayt.com, I need you forever and I love your services..
Akram Wahid
Company Name: Network Advertising & Event
Job Role: Technology/IT
Date Posted: 2015-06-21

Inspire Others
I had updated my CV on Bayt.com on Saturday 20th December 2014 in order to start off my career as a fresh graduate. By the next day (Sunday 21st December 2014), I had already gotten a job offer and an interview set with Elixir. It was an enriching experience and I have started working with them since 1st January 2015.
Asim Abdullah Saeed Banaweer
Company Name: Elixir United Trading Company
Job Role: Accounting/Banking/Finance
Date Posted: 2015-06-18

Inspire Others
First of All, thank you very much Bayt.com for giving me opportunity to stand in front of employers.

Before 2 days, I have an interview. That company connected me through Bayt.com, and Alhamdullilah, I got the job. This is all due to Bayt.com.

I have a very good experience of using Bayt.com. For Professionals, Bayt.com Platform gives and create a hope to do something different and be a part of Good organization.
Before knowing Bayt.com, i have a very difficult to search an employers and contact them. But this Platform give me hope to connect with employer.

Thank you again Bayt.

Best Regards,
Muhammad Ramzan Tufail
Ramzan Tufail
Company Name: Ras Al Khaimah Oil Services General Trading L.L.C
Job Role: Accounting/Banking/Finance
Date Posted: 2015-06-17

Inspire Others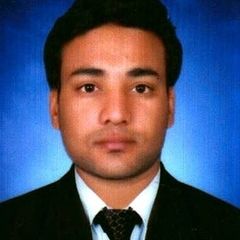 I came to know Bayt.com through online career fairs and I've learned a lot from their representatives. I got the chance to be interviewed in several companies but unfortunately I didn't get the job till I was contacted by the companies. Would like to thank Bayt.com for providing me the perfect opportunity, to learn, practice and acquire practical knowledge.
zohaib Ali
Company Name: im trying
Job Role: Marketing/PR
Date Posted: 2015-06-12

Inspire Others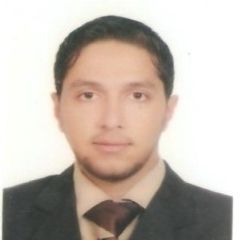 نعم لقد نجحت بالحصول على فرصة عمل عن طريق بيت
أعمل كمهندس أتمته منذ 3 أسابيع في
Torque Automation System
mohammad salah Al_awadi
Company Name: torque automation system
Job Role: Engineering
Date Posted: 2015-05-24

Inspire Others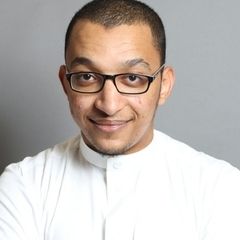 السلام عليكم ورحمة الله وبركاته,, , وبعد

بفضل من الله ثم والدي العزيز الذي حفزني على التسجيل في موقع بيت. كوم للبحث عن فرص العمل وتم بحمد الله عمل السيرة الذاتية وادارجها في الموقع وبعد فترة من الصبر والمتابعة والتقديم على الوظائف وصلتني مكالمات عديدة من شركات مرموقة وعملت معهم المقابلات الشخصية ومن ابرزها : شركة نيوبوي وشركة باسمح وشركات اخرى متخصصة في صناعة البلاستيك والان الحمد لله قد تم تعييني في شركة ريادة للتشغيل وكل ذلك الفضل يعود الى الله ثم موقع بيت كوم, لذلك استطيع ان اقول بكل رضى, شكرا بيت كوم, وشكرا يا فريق بيت كوم على ما بذلتوا من تقديم المساعدة والابداع والاحترافية .

تحياتي لكم .
Marwan Abdulrhman Hessen Abu grayan
Company Name: شركة ريادة للتشغيل - ( مصنع الجيلاتين )
Job Role: Logistics
Date Posted: 2015-05-24

Inspire Others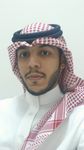 بحمدالله تم الاتصال بي من قبل مدير الموارد البشرية من شركة أصالة القابضة
و تحديد موعد للمقابلة الشخصية
و بعد المقابلة الشخصية تم ارسال العرض الوظيفي لي و تم التوقيع و تحديد موعد المباشرة و تمت المباشرة
شكراً بيت.كوم
ABDULAZIZ ALBURAIHI
Company Name: Asala Group
Job Role: Human Resources/Personnel
Date Posted: 2015-05-20

Inspire Others