Share Your Success Story with Bayt.com
We love to hear from members who were interviewed and hired through Bayt.com. We want to hear from you!
If you found your job through Bayt.com, you have the chance to make a real difference in another person's job hunt by sharing your experience. After all, motivation and inspiration are powerful tools when it comes to helping others accomplish their goals.
Share your story with the Bayt.com community!
In what way has Bayt.com helped you in your career?
What strategies did you use to get hired?
What does Bayt.com mean to you?
Success Stories with Bayt.com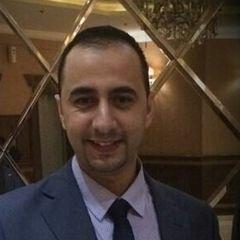 Bayt.com is a great job-site, after uploading my CV on Bayt.com, within a month I got a chance to get interviews with various employers.

I recommend Bayt.com to all jobseekers.
Hamzeh Al Zawahreh
Company Name: Inspire for Solutions Development
Job Role: Technology/IT
Date Posted: 2016-02-08

Inspire Others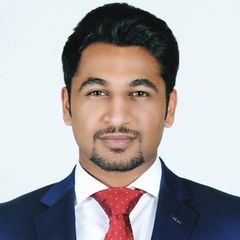 I am really thankful to Bayt.com for helping me find a job vacancy at Transmed.
I would also like to thank Transmed for giving me the opportunity to be a part of their esteemed organization.
Arun George Mathew
Company Name: TRANSMED
Job Role: Sales
Date Posted: 2016-01-21

Inspire Others

الحمد لله تم الإتفاق بيني و بين الشركة للعمل بها كمحرر فيديو وحركة الفن الجرافيكي
و اتمني للجميع التوفيق و النجاح و اتمني للموقع مزيد من التقدم و الانجاز و مساعدة الشركات و اصحاب الاعمال و الراغبين في العمل في الحصول علي الوظيفة المناسبة ان شاء الله
شكراً فريق عمل بيت.كوم
Mohamed Zeini
Company Name: Araanewes
Job Role: Art/Design/Creative
Date Posted: 2015-12-25

Inspire Others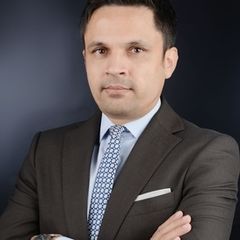 Hi Friends -

It is time now to say thank you to the site that brought me my first coveted job in Dubai.

My colleague in my home town told me about Bayt.com. One lazy Sunday morning I uploaded my CV on this site and to my surprise I got an interview call within a week. The whole selection process took a month or so and not very long from there I found myself in the building 17 of Dubai Internet City, the purpose built area and a dream of any IT professional. I must say this story sound too good to be true but it is and I can be contacted for confirmation anytime by anyone.
Ahmed Najmi Imran
Company Name: CMA CGM
Job Role: Technology/IT
Date Posted: 2015-12-21

Inspire Others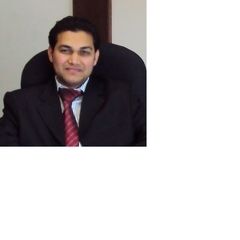 As a job seeker in 2013, when I left my previous job, I updated my profile on Bayt.com, within a few days I got a phone call from DP World and got a chance to serve this global port operator as a HR Professional.
Alhamdulillah, I am very happy and still working with them.
Abdul Muneer
Company Name: DP World
Job Role: Human Resources/Personnel
Date Posted: 2015-12-20

Inspire Others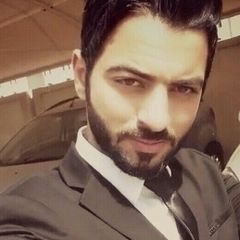 اشكر فريق عمل موقع "بيت.كوم" على جميع خدماته ... حصلت على فرصة عمل (Senior Support Engineer) من خلال هذا الموقع الناجح والحمدلله بفضل من الله تم اختياري
malik suleiman
Company Name: Gulf Extrusion Alghurair Group
Job Role: Engineering
Date Posted: 2015-12-17

Inspire Others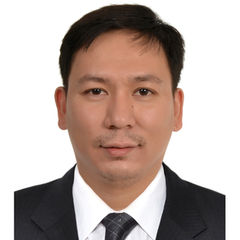 I applied for a job at Arabian Master of waste and just after a few days, I got a call for an interview. I am currently working with them and I would like to thank Bayt.com for the opportunity.
Neil Alcuizar
Company Name: Arabian Master Of waste
Job Role: Writing/Editing
Date Posted: 2015-12-17

Inspire Others

Bayt.com was a good resource in finding a job at Giz Festo German College . The description of the job matched well with what was offered. I would like to thank bayt.com.
Robert Evans
Company Name: Giz Festo German College
Job Role: Education/Training
Date Posted: 2015-12-16

Inspire Others

it was a great to join SNC Lavalin (one of the biggest companies with more than 30,000 employees in 50 countries.) as a senior accountant.

I would like to thank Bayt.com for this career change.

Joining date Aug 25, 2012
Hossam Fawzy Yousef
Company Name: SNC Lavalin
Job Role: Accounting/Banking/Finance
Date Posted: 2015-12-14

Inspire Others
I have joined Daralhandasah by applying through Bayt.com
Ibrahim Al Hammouri
Company Name: Daralhandasah Consultants(Shair&Partners)
Job Role: Engineering
Date Posted: 2015-12-14

Inspire Others