Share Your Success Story with Bayt.com
We love to hear from members who were interviewed and hired through Bayt.com. We want to hear from you!
If you found your job through Bayt.com, you have the chance to make a real difference in another person's job hunt by sharing your experience. After all, motivation and inspiration are powerful tools when it comes to helping others accomplish their goals.
Share your story with the Bayt.com community!
In what way has Bayt.com helped you in your career?
What strategies did you use to get hired?
What does Bayt.com mean to you?
Success Stories with Bayt.com

تم حصولي على وظيفة عن طريق بيت دوت كوم في اللجنة الدولية للصليب الاحمر.
Zaid Matarneh
Company Name: اللجنة الدولية للصليب الاحمر
Job Role: Technology/IT
Date Posted: 2014-01-27

Inspire Others

I have been chosen to work for FNSS ME . The company informed me that they found my profile on Bayt.com. I thank Bayt. com for all their valuable resources for employment and recruitment.

I encourage all my friends to use Bayt.com for their job searching.

Thanks to Bayt.com
Mubarak
Mubarak Aljuhani
Company Name: FNSS ME
Job Role: Engineering
Date Posted: 2014-01-23

Inspire Others

I recommend all my friends to please put your CV on Bayt.com. You will experience success very soon. Be positive, confident, and believe in yourself as well as Bayt.com. Inshallah, success will come your way very soon.
I submitted my CV on Bayt.com and by the grace of ALLAH
Beyout Investments Group Holding Company called me and they were interested in me.
Helal Al-Shadidi
Company Name: Beyout Investment Group BIG Holding - Kuwait
Job Role: Accounting/Banking/Finance
Date Posted: 2014-01-20

Inspire Others

How could I forget the help of Bayt.com in starting my career. It was June 2012 when I created my account with Bayt.com and after few days I got a call from Bayt.com, Amman informing me that they selected my CV from Bayt.com for the post of Front End Engineer. They asked me for an interview which went great and I later got the job.
Thank you Bayt.com!
Osama Abu Quboh
Company Name: Bayt.com
Job Role: Technology/IT
Date Posted: 2014-01-08

Inspire Others

Thanks to Bayt.com for changing my career. I was working in Saudi Arabia when I submitted my CV for the first time on Bayt.com. It was in 2007 and after a few months I started getting calls from different GCC companies. Finally I decided to join one of the most prestigious companies in Qatar, Qatar Investment Authority. I am really happy to be a part of this company as well as a member of Bayt.com.
Navas Koorimannil Abu
Company Name: Qatar Investment Authority
Job Role: Accounting/Banking/Finance
Date Posted: 2014-01-07

Inspire Others

Hello,
I'm Moroccan, 33 years old, I applied for a job on Bayt.com but I was not sure that I will get one through a job site. In the next few days, I was accepted and received a proposal from EOS recruitment after going through many rounds of interviews.
I'm very happy as its a new challenge and I'm sure this job will open many opportunities for me.
Thank you Bayt.com
Nezha Bellagh
Company Name: EOS Recruitment
Job Role: Accounting/Banking/Finance
Date Posted: 2014-01-05

Inspire Others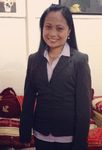 Hello everyone, thanks to Bayt.com for helping job seekers like me find jobs. I would like to share my short story with you. I came to Kuwait January 2007 as a household worker in a Kuwaiti house. Being a housemaid was not my goal in life. While working I decided to study computer secretarial(utilizing my holiday time for my studies)and with the help of my very kind employers I successfully got my diploma. To cut the story short, in March 2012, I was browsing the internet when I happened to see Bayt.com, and here my dreams started, I sent my CV to Bayt.com. After 1 and a half month I received a call for an interview from an Institution which I passed and they gave me a week for the actual training. Everything went smoothly, got my release papers from my sponsors and waited for the processing of my new documents and finally I started to work as a secretary/receptionist in the institution. The best thing that happened is that after a year of working in Afkar, I was promoted from receptionist to supervisor.
Whenever and whatever I have now, I owe everything to my loving sponsors for their unending support and specially to Bayt.com for being a part of their site. Bayt.com will always the best job site ever. To the owner and staff of Bayt.com, my sincerest and unending thank you to everyone..
Cristie Tayaman
Company Name: Marquez Afkar Training and Institute
Job Role: Secretarial
Date Posted: 2013-12-27

Inspire Others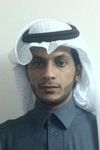 I came back from UK last year (beginning of 2012) with a diploma & English courses. I uploaded my CV here and I started getting many offers through Bayt.com. I started with a Central Recruitment Officer after a year and a half I am now a Personnel Manager in Saudi Paper Recycling Company.

I do recommend this website for all job seekers (especially professionals)
Nashmi Al-Harbi
Company Name: Saudi Paper Recycling Company
Job Role: Human Resources/Personnel
Date Posted: 2013-12-23

Inspire Others
I was searching for a job and I uploaded my CV on Bayt.com for free and registered myself. Bayt.com helped me to get a call for an interview with Caesar Pac Carton & Paper Products Co.
Thank you so much Bayt.com you made my dream come true..
Brayan Serrao
Company Name: Caesar Pac Carton & Paper Products Co.
Job Role: Sales
Date Posted: 2013-12-23

Inspire Others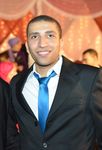 I graduated from Faculty of Commerce. I left my job as an Accountant and started learning more about management. Bayt.com helped me after I finished my studies in Management, I uploaded my resume on Bayt.com and Orascom Construction Industries called me, and now I'm joining the winning team.
Abdelrahman Bossaty
Company Name: Orascom Saudi
Job Role: Management
Date Posted: 2013-12-18

Inspire Others