Adel Alharbi Customs Clearance.EST Careers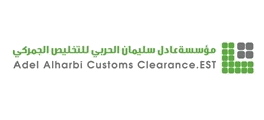 About Adel Alharbi Customs Clearance.EST
With more than 35 years of continues experience, we are fully aware of all the trends, changes and development that shape the field of Customs Clearance and Cargo Handling sector in Saudi Arabia. We started our business during the first Saudi Development Plan (1970 - 1975) this plan marks the first boom in Saudi Arabia, and we are still here, actively involved in the support of most of the mega projects of the ninth development plan (2010 - 2015).

Throughout our years of experience, we participated in a number of important and strategic projects that were completed in the kingdom. To name few: King Fahd Causeway Project between Saudi Arabia and Bahrain, East-West Pipeline Project, SABIC's Saudi Iron & Steel Co. (HADEED) Expansion Project, and many more. What makes our services reliable is the full attention we pay to all actions required for handling clients' shipments. We handle clearance formalities of a 5 kgs spare parts package arriving by air, with the same attention we give to a heavy shipment of 300 containers arriving by sea. To us both shipments are as important.

We have a team of staff with long and proven experience in our field of work and we make sure that all our staff members are fully aware of any changes and trends in the work formalities. Our expertise cover the proper coordination between clients and shippers, efficient handling of all customs related formalities, full knowledge of duty exemptions and refunds, temporary import and export, and handling restricted items.
Jobs Vacancies at Adel Alharbi Customs Clearance.EST
We're sorry. At the moment there doesn't seem to be any job opportunities from Adel Alharbi Customs Clearance.EST. Why not try a general search for Adel Alharbi Customs Clearance.EST on Bayt.com for other possible opportunities?
---