Eastern Trading & Cont. Est Careers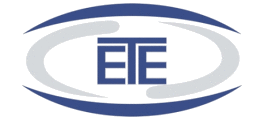 About Eastern Trading & Cont. Est
Eastern Trading & Contracting Establishment ( ETE ) was founded in 1971, as a general trading and contracting firm by Mr. Ali A. Bu Khamseen, the owner and the chairman. During the ensuing years, the company has widened the scope and range of its operations to include such diverse activities as Ready Mixed Concrete, Glass & Aluminum, Metal & Steel, Transportation, Cement Products, Stone Quarries, Construction, Electromechanical Works and Precast Concrete.

ETE Group joint ventures includes;

OZALTIN ARABIA - A joint venture agreement was signed between ETE Group and Ozaltin Construction forming Ozaltin Arabia. Its main objective is to executive mega construction projects in the kingdom.

MULTI-STRUCTURE - A partnership between ETE Construction & MULTI-STRUCTURE of Indonesia engage in construction of major infrastructures.

CHOVA ARABIA - A partnership between GRUPO CHOVA FELIX of Spain & ETE Group. Engaged into manufacturing and sales of all kind of waterproofing and insulation system membrane.

TABALSA - A joint venture between ETE Group & TABALSA of Spain engaged into production and sales of electrical metallic tubes.

Since the early days of its establishment, ETE has committed itself to sustainable development and growth until it became one of the pioneering construction and industrial entities in the Eastern Province of Saudi Arabia.

As of today, ETE stands for its excellence, superiority in quality and efficiency in serving its customers and the society, while fully considering the environmental safety with utmost social responsiveness. Therefore, pro-actively contributing towards balanced social and economical growth of the region.

The ETE plants which are operating under various divisions are strategically located and some of the most efficient and best maintained in the region. The record growth level in the recent past indicates the commitment and determination of ETE to lead the regional construction industry through sustainable development.
Jobs Vacancies at Eastern Trading & Cont. Est
Find the latest job vacancies advertised in 2013 by Eastern Trading & Cont. Est.
Why not try a general search for Eastern Trading & Cont. Est on Bayt.com for other possible opportunities?
---