Agricultural Expansion Est. Careers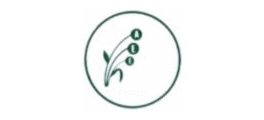 About Agricultural Expansion Est.
AEE is a leading agricultural company for more than 40 years of service to the farmers in the Kingdom of Saudi Arabia. It represents several reputed international companies, among them:
GENETICS INTERNATIONAL INC - USA: The Three Circle Brand Melon (First), Eggplant (Basha F1) and Pepper Centurion and for Alfalfa Seeds: SW9720 and SW9500 the best in salt tolerant & yield.
NUNHEMs - Holland: (Tri-Star F1) Tomato Haifa Basma and others.
NICKERSON-ZWAAN - Holland: G.H Tomato Lima F1 cucumber Hadia F1 and Hayder F1, Carrot Tito, Tylcv variety Tomato Asalah.
SAKATA: LEADER COMPANY IN SEEDS Busmes.
HARRIS MORAN - USA: Bean leader, Watermelon Charleston 76, Squash Joud F1 and others.
TAKII - Japan: Watermelon Imprator F1 and Cabagekk and Oscross .
Jobs Vacancies at Agricultural Expansion Est.
We're sorry. At the moment there doesn't seem to be any job opportunities from Agricultural Expansion Est.. Why not try a general search for Agricultural Expansion Est. on Bayt.com for other possible opportunities?
---