Ahmed Mansoor Al A'ali Careers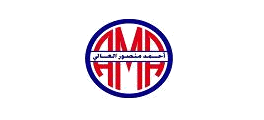 About Ahmed Mansoor Al A'ali
Ahmed Mansoor Al A'Ali Co Bsc © (AMA) Group headquartered in Kingdom of Bahrain, has evolved into a sizeable conglomerate engaged in Construction, Contracting, Manufacturing, Trading, Property & Real Estate development. The Group employs 6250 employees across its spectrum of businesses in Bahrain and Fujairiah.
AMA is the most renowned and fully integrated construction group in the Kingdom, enjoying a high reputation for quality in manufacturing and service. Many of AMA businesses are ISO certified and the Mechanical and Structural division has received the ASME U and R stamps accreditation.
The Group while possessing core competence in field construction and contracting has integrated backwards either directly or through subsidiaries to encompass the entire value-chain of construction manufacturing- Pre-cast, Asphalt, Ready-mix, Quarry crushing, Block making etc.
The Group is in a rapid expansion phase and employs multinational managers from Europe, Australia, Britain and the Indian sub-continent.
Jobs Vacancies at Ahmed Mansoor Al A'ali
We're sorry. At the moment there doesn't seem to be any job opportunities from Ahmed Mansoor Al A'ali. Why not try a general search for Ahmed Mansoor Al A'ali on Bayt.com for other possible opportunities?
---