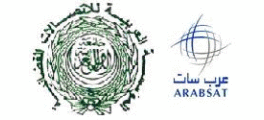 ArabSat
Industry

Telecommunications

Location

Saudi Arabia - Riyadh

Type

Employer (Private Sector)

Employees

100-499 employees
Overview
About




In 1967 the Arab Ministers of Information and Culture adopted the principle of establishing a satellite communications network to integrate the cultural and social activities of the League of Arab States. Nine years later, on April 14, 1976, the Arab Satellite Communication Organization (ARABSAT) was established by the member states of the Arab League with a broader goal; to serve the needs of Telecommunication, Information, Culture and Education sectors. ARABSAT was given a mandate to design, configure and operate a satellite system, as well as to define and deliver a portfolio of satellite-based, public and private telecommunications services to the Arab States, in accordance with the International Standards.

Mission Statement:
ARABSAT is dedicated to enabling the Arab World with a range of satellite-based communications services. ARABSAT continues to offer customers multi-mission satellite services, such as television, telephony, Internet and the provision of VSAT and other interactive services that meet both current and emerging demands of ARABSAT customers.

Vision Statement:
The ARABSAT vision is to be recognized as the pioneer of satellite communications in the Arab World. ARABSAT is committed to continuously expanding its services in order to meet the evolving needs of customers, delivering an unparalleled level of service by maintaining a quality product, employing the most skilled individuals, and remaining educated in new technologies.

Departments
Engineering

Employees: 8

Avg. Experience: 11 years

Avg. Salary: Find Salaries

Top Specialties

Human Resources/Personnel

Employees: 1

Avg. Experience: 15 years

Avg. Salary: Find Salaries

Top Specialties

Management

Employees: 2

Avg. Experience: 13 years

Avg. Salary: Find Salaries

Top Specialties

Marketing/PR

Employees: 3

Avg. Experience: 8 years

Avg. Salary: Find Salaries

Top Specialties
Companies In Similar Industries