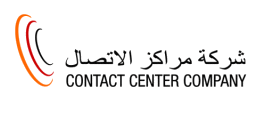 Contact Centers Company
Industry

Customer Service

Location

Saudi Arabia - Riyadh

Type

Employer (Private Sector)

Employees

500 employees or more
Overview
About




About CCC

Contact Center Company (CCC), a joint-venture entity established in 2011 between Aegis (49% partnership), a world-leading outsourcing services company (www.aegisglobal.com), and Saudi Telecom (51% partnership) the 10th largest telecom company in the world, serving over 100 million customers in 10 different markets (www.stc.com.sa). CCC under Aegis, used to be a technical arm for STC for the past 10 years.

Aegis is one of the fastest growing Business Process (BPO) and global system integrator with annual revenues of more than one billion $ consists of 65,000 employees.


CCC Vision:

To be a leader in Customer Experience Management through excellence in execution and continuous innovation

CCC Mission:

To create an environment for Empowered Employees, Satisfied Customers, and Maximized value for Shareholders.

نبذه عن شركة مراكز الاتصال:

تمثّل شركة مراكز الإتصال CCC شراكة استراتيجية بين شركة إيجز الدوليّة، الشركة الرائدة في تقديم خدمات التعهيد والمملوكة بالكامل من شركة ايسار القابضة التي تملك قاعدة أصول بقيمة 16 مليار دولار، وشركة الاتصالات السعودية STC التي تحتل المرتبة العاشرة في العالم والتي تقدّم خدمات لأكثر من 100 مليون عميلٍ في 10 أسواق مختلفة.
تهدف شركة مراكز الإتصال إلى رفع مستوى الاحترافية في شركة إيجز من خلال العلامة التجاريّة المحليّة القويّة لشركة الاتصالات السعودية، وتقديم خدمات التعهيد وخدمات مراكز الاتصالات في العالم العربي.
تضمّ شركة مراكز الاتصال حاليًا أكثر من 3000 موظفاً وموظفة يعملون من خلال مراكز في مدن الرياض وجدّه والدمام واأبها والقصيم ومكة المكرمة.
تهدف شركة مراكز الاتصال إلى أن تصبح الشركة الأكبر في إدارة خبرة العملاء من خلال تقديم حلول للقطاعات المختلفة ومنها؛ قطاع الخدمات المصرفيّة والماليّة، وقطاع الاتصالات، وقطاع الرعاية الصحيّة، والقطاع الحكومي، وقطاع السفر والضيافة، وقطاع السلع الاستهلاكيّة، وقطاع البيع بالتجزئة، والتكنولوجيا.
Follow Company Following Unfollow
Companies In Similar Industries