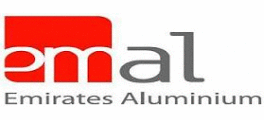 Emirates Aluminium
Industry

Manufacturing and Production

Location

United Arab Emirates - Abu Dhabi

Type

Employer (Private Sector)

Employees

500 employees or more
Overview
About




Emirates Aluminium Company Limited (EMAL) is a private joint stock company, established by Dubai Aluminium Company Limited (DUBAL) and Mubadala Development Company P.J.S.C (Mubadala) for the purpose of owning, constructing and operating what is expected to be the world's largest aluminium smelter in Taweelah, Abu Dhabi.

EMAL's two shareholders are DUBAL and Mubadala. DUBAL is wholly owned by the Government of Dubai and its aluminium smelter in Dubai is one of the largest single site aluminium smelters in the world.

The Project is being developed in two sequential phases. The first phase (Phase I) will involve the construction of an aluminium smelter, with a nominal production capacity of approximately 700,000 tonnes of aluminium per annum, and related infrastructure.

The second phase (Phase II) will involve the expansion of the Phase I Project such that, ultimately, the total production capacity is designed to be 1.4 million tonnes of aluminium per annum.

Construction of the Phase I Project is expected to begin in October 2007, with first metal expected to be produced in April 2010. Phase II is expected to commence construction shortly.

EMAL is looking to recruit high quality, motivated self starters that are seeking an exciting opportunity to be part of the future growth of the UAE and the Aluminium industry.

In addition to lifestyle and attractive remuneration and benefits, EMAL promises to provide its employees with developmental opportunities and a rewarding career.
Departments
Engineering

Employees: 22

Avg. Experience: 9 years

Avg. Salary: Find Salaries

Top Specialties

Accounting/Banking/Finance

Employees: 5

Avg. Experience: 12 years

Avg. Salary: Find Salaries

Top Specialties

Quality Control

Employees: 5

Avg. Experience: 12 years

Avg. Salary: Find Salaries

Top Specialties

Support Services

Employees: 5

Avg. Experience: 15 years

Avg. Salary: Find Salaries

Top Specialties
Companies In Similar Industries