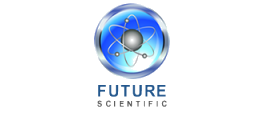 Future Scientific Corporation
Industry

Engineering

Location

Saudi Arabia - Jeddah

Type

Employer (Private Sector)

Employees

10-49 employees

Web Site
Overview
About




Future Scientific is a one stop shop for all your laboratory needs. In addition to our departments, our facilities house an after-sales service centre, warehouses, applications laboratory, calibration laboratory, marketing & sales department, and a training centre.
Our products help our customers improve material quality, performance, increase productivity and yield. Our employees strive to provide our customers with a truly exceptional service experience. We believe an exceptional service experience begins with strong relationships formed by carefully studying and understanding our customer's needs and sharing our expertise.
World class sales, technical and applications support are delivered to customers, even in the most remote locations through our well-established and highly qualified network of subsidiaries, local offices, agents and distributors. The company is also at the forefront of providing its global customer base with the necessary technical education, essential training and support..
We strive to advance people's knowledge and their ability to enhance their quality of life. We also provide long term 'instrument maintenance' contracts along with varied after sales services. Today, we are fully equipped to provide quality control equipment to oilfields, municipalities, desalination plants, refineries, food processing plants, paint factories, mines, cement plants, fiberglass industries, material testing labs in the construction industry, soil investigation, environmental control, and fire testing agencies - catering to essential parts of the growing industrial activity in the region.
Future Scientific enables it's customers to make the environment cleaner, safer and healthier by providing affordable yet top quality analytical instruments, lab equipment, reagents and consumables, software and services for research, analysis, discovery and diagnostics in pharmaceutical and biotech companies, hospitals and clinical diagnostic labs, universities.
Departments
Sales

Employees: 2

Avg. Experience: 7 years

Avg. Salary: Find Salaries

Top Specialties

Technology/IT

Employees: 1

Avg. Experience: 8 years

Avg. Salary: Find Salaries

Top Specialties
Companies In Similar Industries