Hamdan Bin Mohammed Smart University
Industry

Education, Training, and Library

Location

United Arab Emirates - Dubai

Type

Employer (Public Sector)

Employees

100-499 employees

Web Site

Year Founded

2000
Overview
About




www.hbmsu.ac.ae


What Makes HBMSU Unique?

HBMSU is an institution with many opportunities on the horizon. Being one of the first movers in e-learning in the Arab World, and having been the first accredited e-learning academic institution by the UAE Ministry of Higher Education and Scientific Research have given the university a competitive advantage. The University's commitment to transform education in the Arab World remains strong. The university has a particular focus on areas of particular relevance to today's Arab World. Its mission focuses on lifelong learning and the technological dimensions of education that are becoming increasingly important in an increasingly competitive educational market.. HBMSU has much to be proud of and a strong base on which to communicate its many offerings to their target audience and positively contribute to the social and economic development of the Arab World.

The early stages of development of the university have been associated with the following areas which we intend to preserve as the institution develops and grows:

* a strong focus on educating learners to the limits of their ability;
* a strong focus on development of skills necessary for life-long learning;
* a continued emphasis on quality programs;
* a learner-centered environment;
* a continued strong focus on excellence in e- learning.

We will work together to make HBMSU "the University of Choice to the Arab World with international significance" a reality, and we will provide the necessary evidence for our stakeholders in particular our major funding partner the government of Dubai to see us that way. As we make each decision, we will keep in mind making HBMSU a better place, for learners, faculty, staff and the community we serve.


www.hbmsu.ac.ae


Vision




To be the University of Choice in the Arab World in shaping the future of education and learning through innovative solutions.

Mission




To provide high quality programs using virtual learning environment, supporting the pursuit of lifelong learning, addressing critical activities of economic development in the Arab World, pioneering in e-learning, providing unique learners experience and growing knowledge and its dissemination through excellence in research and knowledge transfer.

Values




People Driven:

The foundation of our success is ultimately our valued employees through whom we can deliver all of our key objectives.

Process Oriented:

One of the key pillars of our competitiveness is how we design our value change and build key capabilities that can enable us address our customer needs in both the short and long term.

Technology Enabled:

Through our motto 'evolution of education' we will put in place a state of the art IT infrastructure for the purpose of integrated, enabling and supporting our core value chain.

Customer Centric:

Ultimately the key cornerstone of all of our endeavors is our customers and stakeholders. All of our intentions, activities and focus have therefore got to be on identifying their needs, developing 'fitness for purpose' and delivering satisfying options to them.

Knowledge-Based:

Knowledge, its development and dissemination through the provision of education and learning is our core business.
Departments
Administration

Employees: 2

Avg. Experience: 11 years

Avg. Salary: Find Salaries

Top Specialties

Accounting/Banking/Finance

Employees: 1

Avg. Experience: 12 years

Avg. Salary: Find Salaries

Top Specialties

Marketing/PR

Employees: 2

Avg. Experience: 6 years

Avg. Salary: Find Salaries

Top Specialties

Technology/IT

Employees: 3

Avg. Experience: 9 years

Avg. Salary: Find Salaries

Top Specialties
Follow Company Following Unfollow
Companies In Similar Industries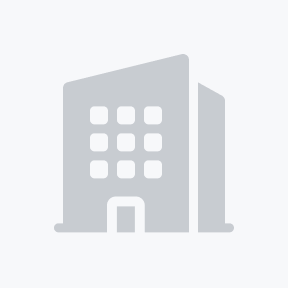 Regent School
Education, Training, and Library
United Arab Emirates - Dubai