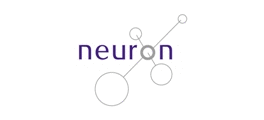 Neuron LLC
Industry

Insurance

Location

United Arab Emirates - Dubai

Type

Employer (Private Sector)

Employees

100-499 employees

Web Site
Overview
About




Neuron is a Dubai-based company providing outsourced professional administration, management and consultancy services to clients in the Middle East. Otherwise referred to a 'Third Party Administration'

The company provides its services in three main areas; they are in the fields of medical insurance, vehicle and electronic extended warranty insurance and in life insurance as it pertains to mortgage finance companies.

While capable of offering services across a broad spectrum of business and industry, Neuron has concentrated initially on the medical insurance industry.

Now, due to growth & expansion of our business, Neuron is seeking qualified professionals to apply for the current vacancies.
Departments
Accounting/Banking/Finance

Employees: 5

Avg. Experience: 6 years

Avg. Salary: Find Salaries

Top Specialties

Healthcare/Medical

Employees: 6

Avg. Experience: 6 years

Avg. Salary: Find Salaries

Top Specialties

Other

Employees: 3

Avg. Experience: 5 years

Avg. Salary: Find Salaries

Top Specialties

Technology/IT

Employees: 2

Avg. Experience: 10 years

Avg. Salary: Find Salaries

Top Specialties
Companies In Similar Industries