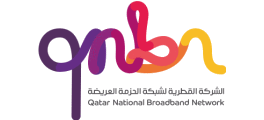 Qatar National Broadband Network
Industry

Telecommunications

Location

Qatar - Doha

Type

Employer (Private Sector)

Employees

50-99 employees
Overview
About




Qatar National Broadband Network Company (Qnbn) is an independent company wholly owned by the government, with a mandate to enable accessible high-speed communications with the right cutting edge technology platform across Qatar. Through its visionary and collaborative approach to the market, Qnbn will help to empower the nation with broadband fiber access to citizens and businesses alike in line with the Qatar ICT Strategy 2015.

Qnbn aims to have maximum coverage by 2015 as it serves the wider digitization agenda of the country. The next generation fiber optics network which is the alternative to copper will become exponentially faster, bringing community and enterprise benefits of enhanced delivery of services, cost savings, increased competitiveness and improved sustainability.

Qnbn will focus solely on the deployment of a passive network infrastructure, providing equal and open access to operators to offer choice for the end-user and efficiently leveraging existing and new infrastructure in Qatar. Hence Qnbn is committed to building a shareable fiber optic network and providing access to it on an open, equal and non-discriminatory basis to licensed telecommunications operators whilst providing a choice of operators to end users.

The company will work closely with the private sector, specifically network operators that are investing in a fiber-network to ensure efforts are not duplicated and assets are shared to maximize impact.

Qnbn, one of the first government initiatives in the region, is the reflection of Qatar's Vision 2030 and the government's commitment towards becoming the best connected country in the GCC and one of the most connected in the world.

Qnbn operates within the existing laws and under license conditions issued by ictQATAR.
Departments
Engineering

Employees: 1

Avg. Experience: 8 years

Avg. Salary: Find Salaries

Top Specialties

Human Resources/Personnel

Employees: 1

Avg. Experience: 13 years

Avg. Salary: Find Salaries

Top Specialties

Marketing/PR

Employees: 1

Avg. Experience: 13 years

Avg. Salary: Find Salaries

Top Specialties

Sales

Employees: 1

Avg. Experience: 15 years

Avg. Salary: Find Salaries

Top Specialties
Follow Company Following Unfollow
Companies In Similar Industries