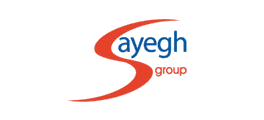 Sayegh Group
Industry

Industrial

Location

Jordan

Type

Employer (Private Sector)

Employees

500 employees or more
Overview
About




Sayegh Group is an industrial group that was founded 70 years ago and now comprises 31 companies spread amongst the Arab world, Eastern and Western Europe and Asia. The companies are involved in different specialties, chemical, and engineering, real estate as well as general services that provide the consumer with several and various products. The total sales figure has reached 200 Million USD yearly. The group consists of 2800 employees and laborers.
- The mother company of the group is National Paints Factories Co. (National Paints), now is ranking number twenty-three amongst the world's top paint companies and rank one in the Middle East with an annual production capacity of 145 Tons . The company started in Jordan then in UAE where it is considered the biggest industrial group in the Arab World and the Middle East in manufacturing of all kinds of paints, then to Qatar, Sudan, Palestine, Kazakhstan, Kyrghyzstan, Oman , Rumania and Egypt and established show rooms in Russia, Syria and Lebanon. Its exports involves more than 60 countries and major production as follows:
- Furniture and wood finish paints
- Industrial and protective coatings
- Building and decorative paints; emulsion , enamel and special effects.
- Automotive Paints.
- Marine Paints.
- Powder coating, that does not contain volatile organic compounds and environmental friendly.
- Raw materials for paints industry, mainly resins, acrylic emulsion, styrene acrylic, unsaturated polyester.

The company's products have been developed to meet market requirements and cope with the latest progresses in the paints world with the aid of the biggest two paints laboratories for researches and developments in the Arab world.
Departments
Art/Design/Creative

Employees: 2

Avg. Experience: 21 years

Avg. Salary: Find Salaries

Top Specialties

Engineering

Employees: 3

Avg. Experience: 15 years

Avg. Salary: Find Salaries

Top Specialties

Human Resources/Personnel

Employees: 3

Avg. Experience: 15 years

Avg. Salary: Find Salaries

Top Specialties

Management

Employees: 2

Avg. Experience: 11 years

Avg. Salary: Find Salaries

Top Specialties
Companies In Similar Industries