Find Your Perfect Job
Choose from 12,865 jobs.
Let employers find you online.
Receive matching jobs by email.
Easy and 100% free!
&nbsp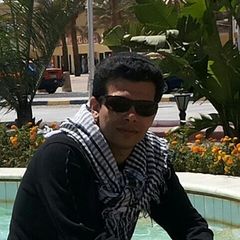 Taha's Success Story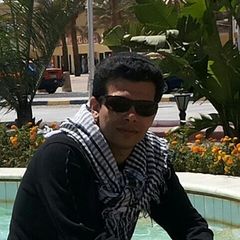 I am Taha mahmoud Gaber, I worked in an Web developing company in Egypt for about 9 years. I was looking for a better opportunity to improve my career and one day as I was looking for a job on the internet I found Bayt.com. I directly registered and uploaded my CV on Bayt.com and after some time I got a call from my current company ATSCOEG Co. I passed the interview successfully and later got a very good opportunity.
Thanks a lot to Bayt.com for helping people & changing the path of their career life.
Finally i want to say some thing..
Every Success and progress comes only by two things:
1st one by" reconcile from God"
2nd one by "Diligence" & "Doing Best"
Taha Gaber
Company Name: ATSCO Academy
Job Role: Education/Training
Date Posted: 05 August 2014

-->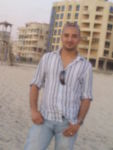 Ahmed's Success Story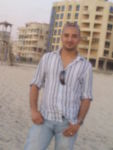 Hello Every body,

Bayt.com is a very useful and helpful job site more than you can imagine. I uploaded my CV on Bayt.com and I used to log in from time to time to update my CV and check the new job openings. When I was almost leaving my current job, I received all of a sudden a phone call from a company they said they got my CV through Bayt.com .

I really appreciate Bayt.com team which keeps on working hard to let us find our target jobs and our future to success.

Thanks a lot with all respect.
Ahmed Younis
Company Name: Al-Rashed Building Materials
Job Role: Other
Date Posted: 16 February 2012

-->


Tamer's Success Story

بداية الحمد الله رب العالمين على كل شىء كنت احلم بوظيفة محترمة فى احدى الشركات وكنت استخدم موقع بيت كوم ونجحت في ايجاد عمل عن طريق الموقع وانا الان اعمل بشركة روك سيراميك بالعين السخنة فى الادارة بالشئون الادارية والان نائب مدير المصنع والحمد الله على كل شىء واشكر جدا جدا موقع بيت كوم احسن موقع فى الشرق الاوسط
Tamer Radwan
Company Name: العالمية للصناعة روك سيراميك
Job Role: Management
Date Posted: 10 September 2012

-->

Alaaaldin's Success Story

In fact finding jobs for graduate students is very difficult, and it is known that the hope of all new graduates is to find a job for a good living. In this time and especially after the large number of graduate students and low shares of most companies in the global economy that led to scarcity of opportunities and lack of jobs. When I graduated from college I was hoping to find a job in the field of my studies, but often failed to find one which made ​​me very frustrated. I chose more than one way and finally got to know over the internet that Bayt.com is the best way to search for jobs quickly, so I started accessing the internet on daily basis keeping up with Bayt.com's job updates and finally found the job that I always dreamed of through Bayt.com. Because of this opportunity through Bayt.com I left my country Sudan and headed towards the United Arab Emirates. Bayt.com is the largest portal for jobs in the Middle East, so I shall thank Bayt.com and wish them success always. Thank you again.
Alaaaldin Idris Hassan Khairy
Company Name: Agricultural Research Corporation - ARC
Job Role: Research
Date Posted: 11 February 2012

-->

Haidy's Success Story

Bayt.com is my most reliable business partner for more than 6 years now. Bayt.com was my 1st choice, so hiring became an easy task for me after dealing with Bayt.com due to its fabulous filtration tools. I remember that there was an urgent position we needed to hire and I had a challenge with the business owner to have a good candidate for this position. After only a week I succeeded with Bayt.com and found what i was looking for. I will never change Bayt.com!
Haidy Magdy
Company Name: Corplease
Job Role: Human Resources/Personnel
Date Posted: 07 May 2012

-->

Ehab's Success Story

After visiting a list of recruitment companies, I finally found the best interface, features, and suitable website which is Bayt.com to search for my future job.

Actually, I was impressed with how easy the website is, and with the huge no. of reputable employers that are using Bayt.com.

I have applied for some vacancies, and I was chosen for a suitable one at Electrolux "Olympic Group", and after the normal interviews and tests, I was accepted.

Thanks to Allah for everything at the first place.

Then, Thanks to the professional Bayt.com team.

It will be always a pleasure searching for my job needs using Bayt.com

Ehab El Ahwany
Ehab El Ahwany
Company Name: Electrolux "Olympic Group"
Job Role: Logistics
Date Posted: 09 June 2013

-->

Mohamed's Success Story

First, I would link to thank God for everything. I used to work at Shaker Consultant Group for Electrical Mechanical Consultants, and while I was there I decided that it's time to find a better job. At that time I found bayt.com, I registered and submitted my C.V and then I started applying for jobs. I was contacted by the HR department of Al-Nasser Company, I went there for an interview and fortunately I was accepted for the job. Now I am a senior lighting design engineer in Al-Nasser Company, I am responsible for Al-Nasser Academy for lighting program trainings, I am the design engineer who is responsible for street lighting, indoor, outdoor, external and facade lighting designs and I am also a part of the marketing team which is responsible for workshops, seminars and activities.
Thank you bayt.com
Mohamed Samy
Company Name: Al-Nasser Company
Job Role: Engineering
Date Posted: 13 February 2013

-->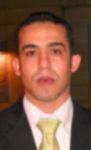 Safwat's Success Story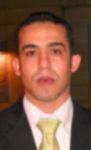 Peace be upon you and Allah's mercy and blessings
First I would like to thank the great effort submitted to us by Bayt.com jobsite at no cost.
Second through Bayt.com, I had the opportunity to have an interview in Cairo, but I did not like the offer. Shortly after that I was offered a job in UAE as an Assistant Restaurant Manager, now I am primarily responsible for managing the restaurant.
I thank with all my heart those who are behind this jobsite.
Thank you
Safwat Essam
Safwat Essam Abdalkarem
Company Name: Ayla Hotels
Job Role: Management
Date Posted: 24 October 2011

-->

John's Success Story

I found my current job through Bayt.com after searching and submitting my CV to many different job opportunities. I would like to thank Bayt.com and their team for their professionalism.
John Hakim
Company Name: Motorola
Job Role: Engineering
Date Posted: 24 October 2011

-->
Browse Jobs in Egypt
More Jobs in Gulf & Middle East
Join the conversation on Bayt.com Specialties
Events
Do you need advice on CV or job search strategy? Do you want to meet Bayt.com's Career Advisors? We will be participating in the following events around the region.

Financial Support Apply for exclusive scholarships worth $1.7 Million for attendees Face to Face Interaction - Speak face to face with admission directors from Top Universities - Network and sha...

Why Attend? - Hear announcements & a status review of labour policy regulations by the KSA Ministry of Labour. - Expanded interaction between the public & private sector through dedicated strea...

UCP in partnership with Bayt.com, will be hosting a CV Writing Workshop during their Career Fair '15. Once you have determined your career goals, the biggest and most important challenge is convin...

Whether you are an exhibitor or a visitor the time you will spend at the exhibition will be invested productively as you will: - Discover new solutions and products for your business. - Gain excep...

The primary aim of the show is to promote and enhance the integration of national manpower into the country's workforce, and in the process help assist the government in its bid to increase the number...

Why you should participate? • Rising school enrollments • Increasing private investment • Growing economy & population • Rising budget allocations • Surge in demand for higher studies • Increasi...

GHEDEX 2016

Location: Oman

Date: 18 Apr 2016 - 20 Apr 2016

- Interact directly with education providers from all over the world. - Increase awareness about latest trends within the higher education sectors & how it benefits you. - Get in touch with prof...

This job fair will also give platform to fresh graduate and other professionals from Oman to grow by working in big companies in private and public sectors. OCF will provide quality environment for...

Careers UAE

Location: United Arab Emirates

Date: 16 May 2016 - 18 May 2016

Careers UAE will provide UAE nationals with the opportunity to: - Discover training, education and employment opportunities in over 20 industry sectors. - Learn about the latest market informati...