Find Your Perfect Job
Choose from 12,738 jobs.
Let employers find you online.
Receive matching jobs by email.
Easy and 100% free!
&nbsp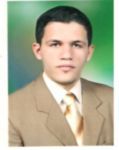 ايمن's Success Story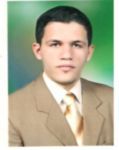 رغم الظروف الاقتصادية التي يمر بها العالم ورغم قلة الدرجات الوظيفية في العراق ورغم العشرات من طلبات الوظائف التي قدمتها في دوائر الدولة لم افلح في الحصول على العمل الا من خلال بيت كوم حيث اني تقدمت بطلب تعيين في مجموعة دبانة من حوالي خمسة اشهر وانتظرت طويلاً ولم يتصل بي احد ونصحني الاصدقاء ان التعيين على شبكة الانترنت وعن طريق مواقع التوظيف وهمي ولكنني لم افقد الامل لان الانترنت كان وسيلتي الاخيرة وخاصة موقع بيت كوم الذي منحني اجمل فرصة للعمل وهي العمل في القطاع الخاص وضمن اختصاصي اضافة الى ان جميع اصدقائي قامو بالتسجيل في هذا الموقع وقد ساعدتهم على اكمال السير الذاتية الخاصة بهم بعد معرفتهم انني قد وجدت العمل عن طريق بيت كوم فشكرا لكل العاملين على بيت كوم وكانت احلى مفاجئة عندما اتصلو بي واخبروني انني قبلت للعمل وقد باشرت في وظيفتي في مجال التسويق من 1/10/2012 فالشكر موصول لكم في بيت كوم واتمنى لكم الرقي والابداع في مجال التوظيف
ايمن مال الله حسين الراشدي
Company Name: Debbane Group
Job Role: Marketing/PR
Date Posted: 19 October 2012

-->
Dua'a's Success Story
First, I want to thank God and thanks Bayt.com for helping me begin a new career of success.
I graduated from University of Jordan and worked at a mobile telecom company in Jordan for 3 years. Later I tried to look for better job opportunities by sending my CV to different companies.
I became a member of Bayt.com few months ago and I achieved my wishes as I got a job in another big company, Samsung, before 3 months. I received a call from Samsung asking me for an interview and within 1 month I became a member of Samsung family after receiving a good job offer and a great position.

Thanks all and a special thank you to Bayt.com and I wish you continuous growth and success.
Dua'a Hamed .M AlQwasmi
Company Name: Samsung
Job Role: Marketing/PR
Date Posted: 09 June 2013

-->


Leith's Success Story

I was one of the unlucky guys to graduate in the winter of 2009, no jobs could be found, and nobody would even call you up for an interview. After 4 months of sitting around at home doing nothing and not making any money I took a job for a call center and my duty was answering phone calls and was getting paid peanuts in return. Of course this wasn't my ideal job and I didn't like it much, so I turned to bayt.com and just started applying to jobs i thought would be interesting and productive.

One of those jobs was to be a Game Master for then Maktoob.com (now Yahoo! Maktoob). About a month after applying for the job Maktoob called me up and I was offered a job as a game master for much more pay. I didn't hesitate, I quit my current job and started what would turn out to be the start of a so far fulfilling career in the gaming industry. 9 months down the line, Yahoo! bought Maktoob and some departments moved to Dubai where i really didn't want to work at the time and i was found unemployed yet again.

Bayt.com would come to my rescue again, this time without me even applying for the job, an employee fromBbayt.com called me up and said how would you like to be a community manager for an up and rising social game company, ofcourse me thinking I would never get a chance to work in the gaming industry again said YES without hesitation.

Aranim Media Factory provided me with the chance to work in games again, while doubling my last known salary and later on being promoted to Game Designer/Project Manager for some of the company's bigger products. I thank Bayt.com for doing a good job on finding the talent out there whether the person had applied for the job or whether an employer says "find me someone suitable", they work their hearts out. All i know is, they have opened many doors for me and for many of my friends.

Thank you Bayt.com
Leith Darawsheh
Company Name: Aranim Media Factory
Job Role: Art/Design/Creative
Date Posted: 19 June 2011

-->

Zeinab's Success Story

I love Bayt.com and trust Bayt.com. It is the first place I considered looking at when I was searching for a job. I love the fact that Bayt.com keeps you updated with its monthly newsletters and with the latest Hot Jobs in your industry. I always recommend the website to all my friends.
Zeinab Salem
Company Name: Multi Marque
Job Role: Management
Date Posted: 28 March 2012

-->

Paul's Success Story

For the past 4 years I have been jumping from one place to another to find a suitable place to work in. I was a store manager at le "Charcutier Aoun" supermarket working from 7am till 10pm (15hr) Monday was my only day off. After being depreciated for my hard work I moved to another job as a key account sales rep for "Sanita".
I decided to grow my career path and try to search for a better opportunity. I sent my CV to different firms abroad and I posted my CV on Bayt.com.
After 1 month of posting my CV which is crazy I had been seen and interviewed by 5 companies through Bayt.com. Now I am working in one of those companies "Holcim" a manufacturer of cement and ready-mix concrete.
I am so grateful for Bayt.com for this opportunity as it opened the door and showed me the way to success. From this point I proved to myself how worthy I am. This job is what I wanted.
Thank you
Paul Estephan
Company Name: Holcim Ltd.
Job Role: Sales
Date Posted: 18 May 2012

-->

Nour's Success Story

I wasn't one of the people, who would do what it takes to reach what they wanted.
Instead I spent two years at home unemployed, unready to go out and face the world. I kept waiting for the opportunity to come on its own. Eventually I had to finish what I started and set a goal, so I started looking for a job. I tried the news papers, and all the sites but I couldn't find what I wanted. I was about to lose hope till I found bayt.com, I heard of it from some of my friends so I gave it a try and applied. I found a job as a secretary in Lamasat magazine so I applied, two days later I received a call from the company asking me to come for an interview and eventually I got the job. Finally I'm proud to say that I am working at a magazine and I'm more than happy and all thanks to bayt.com
Nour Muttran
Company Name: Lamasat Magazine
Job Role: Administration
Date Posted: 18 February 2013

-->
Antoun's Success Story
Well i have been attracted to computers since 1999 when the 1st Cybercafe has opened it's branch near my house in Beirut-Lebanon, i was 15 years of age, left my school at grade 8 due to financial and social problems in my family, so i started to work as a cargo carrier 8 hours a day, and spend my time and salary in that cybercafe exploring computer world, then my love of knowledge and passion to computers lead me to dig deeper in that world, and obtain experience and skills in computers and it's related stuff, 10 years passed, and i found out myself having so much knowledge in Information technology with no help of a school or a teacher, except i had no degree in what i know and that did not stop me from going forward and create a Curriculum Vitae for my knowledge and work experience through those 10 years that was like a treasure collecting trip for me, i was then searching for a position in companies all around lebanon, but they all requested a degree or they will not contact me at all, then i was talking to my friend who has completed his education in a local college lately, about my situation, he told me why not apply through an online job site, then the idea that he gave me shocked me and i said to myself i missed that, it was so positive to me, then searching through google, i was driven to bayt.com, and registered and uploaded my cv, then in a matter of no more than two weeks, i have been contacted from a 5 stars hotel, for doing an interview, then everything worked well, and now i have been working here since 1 and a half year, i have been promoted from IT TECHNICIAN to IT SUPERVISOR, and my finance started to flow like a river, and now i still in the hotel, and i also opened with my friend who guided me here, a computer retail shop that i run it with him as a partner after my job shift, i am now living my dreams and i also applied for a technical institute to improve my education and get a degree, bayt.com shifted my positivity beyond my limitations.
Antoun Toubia
Company Name: Markazia Monroe Suites
Job Role: Technology/IT
Date Posted: 07 June 2011

-->

Rajaa's Success Story

I will be writing my success story from another view point, as an employer not a jobseeker. I am working for this huge industrial company JAFCCO, they needed to employ candidates for the head office. I truly suffered convincing our admin. team that Bayt.com works and will give us the chance to choose people from a huge database of CVs. Bayt.com's database offers a wide range of professional people and most important at a less cost than other means of advertising besides that it serves you longer.

Finally the administration gave me the approval to use Bayt.com for our recruitment needs, in one condition, if we don't find proper candidates through Bayt.com, we will never use it again. And here we are, we used it again to post 2 other vacancies, using Bayt.com saved a long time of filtering unsuitable CVs.

Saving this time and choosing the high qualified CVs from Bayt.com database definitely increased my productivity and performance at work. I got lots of cheers from my admin team. This was really a successful experience for me.
Rajaa Jaber
Company Name: JAFCCO
Job Role: Human Resources/Personnel
Date Posted: 07 December 2011

-->

Fadi's Success Story

When I came across Bayt.com, the website looked very interesting so I registered and started browsing through the jobs trying to find one that fits my profile and skills. I was
searching for the right job after I found that my last job did not fit my experience and abilities and there is no room for growth and progression. Through Bayt.com I was offered several job opportunities and I went for more than one interview.

Bayt.com made my dreams come true when I got a job that suited my qualifications and experience. Thank you Bayt.com!
Fadi Hawari
Company Name: Javna Mobile Media and Technology Solution
Job Role: Technology/IT
Date Posted: 15 April 2012

-->
Browse Jobs in Lebanon
More Jobs in Gulf & Middle East
Join the conversation on Bayt.com Specialties
Events
Do you need advice on CV or job search strategy? Do you want to meet Bayt.com's Career Advisors? We will be participating in the following events around the region.

Expert Guidance - Speak face-to-face with key decision makers from top business schools - Perfect your MBA admissions strategy with advice from our experts - Meet with MBA alumni and find out more...

Financial Support Apply for exclusive scholarships worth $1.7 Million for attendees Face to Face Interaction - Speak face to face with admission directors from Top Universities - Network and sha...

Why Attend? - Hear announcements & a status review of labour policy regulations by the KSA Ministry of Labour. - Expanded interaction between the public & private sector through dedicated strea...

Whether you are an exhibitor or a visitor the time you will spend at the exhibition will be invested productively as you will: - Discover new solutions and products for your business. - Gain excep...

The primary aim of the show is to promote and enhance the integration of national manpower into the country's workforce, and in the process help assist the government in its bid to increase the number...

Why you should participate? • Rising school enrollments • Increasing private investment • Growing economy & population • Rising budget allocations • Surge in demand for higher studies • Increasi...

GHEDEX 2016

Location: Oman

Date: 18 Apr 2016 - 20 Apr 2016

- Interact directly with education providers from all over the world. - Increase awareness about latest trends within the higher education sectors & how it benefits you. - Get in touch with prof...

This job fair will also give platform to fresh graduate and other professionals from Oman to grow by working in big companies in private and public sectors. OCF will provide quality environment for...

Careers UAE

Location: United Arab Emirates

Date: 16 May 2016 - 18 May 2016

Careers UAE will provide UAE nationals with the opportunity to: - Discover training, education and employment opportunities in over 20 industry sectors. - Learn about the latest market informati...