Online Advertising
Target your message to thousands of professionals per day.
Description
With over 2,405,000 unique visitors per day, visitors to Bayt.com can be targeted by location, by section, and by time. An average of 50% of visitors to Bayt.com log in (over 46,000 daily unique logins), who in turn can be further targeted by 26 different user criteria: nationality, income, career level, age, language, residency, and more.
Banners are served through DoubleClick's Dart for Publisher (DFP) server where "real time tracking" of the campaigns is provided. Read Testimonials
Banner Placement Options
The Bayt.com website supports three different online banner sizes: MPU Banners, Leaderboard Banners and Half Page Banners.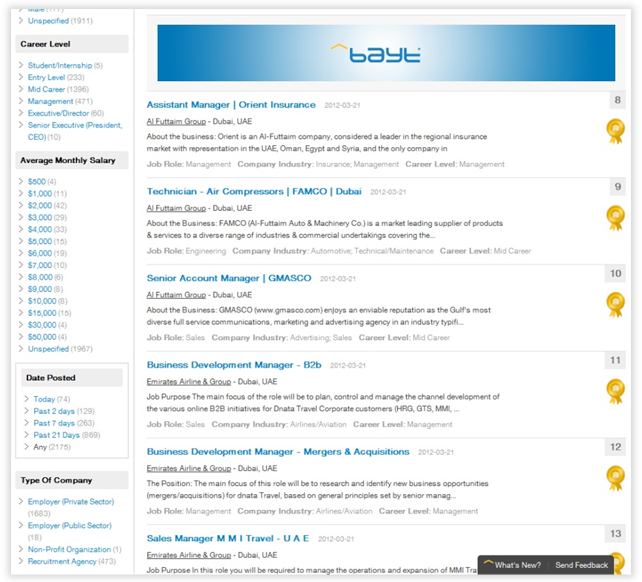 Leaderboard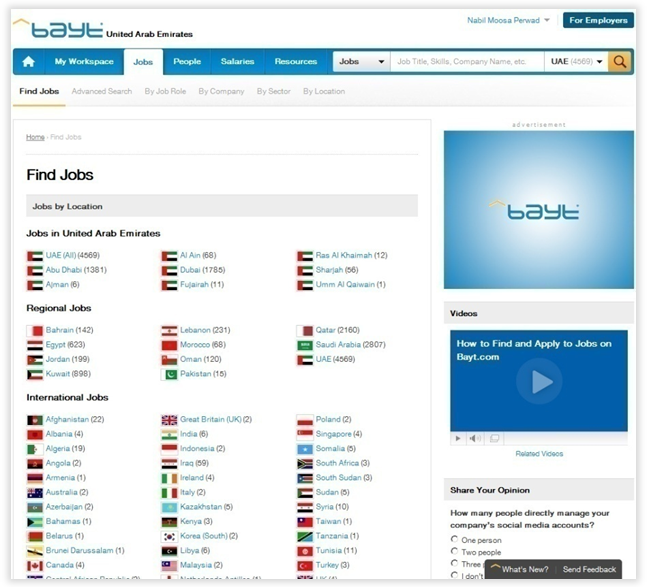 MPU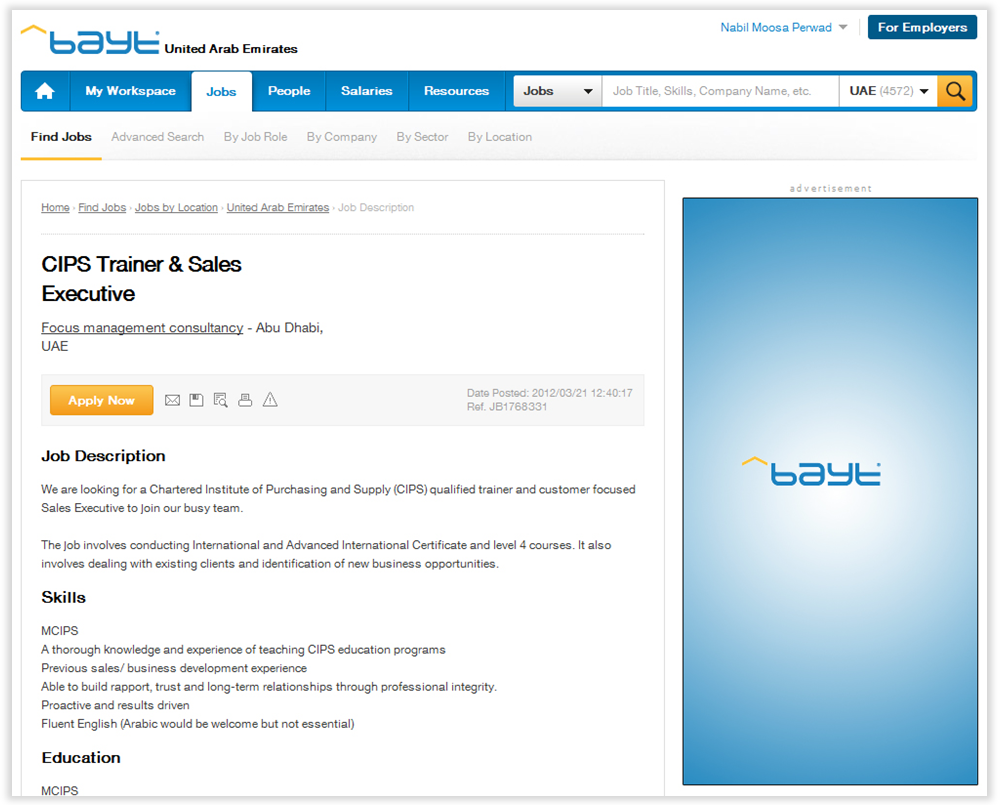 Half Page
Pricing
Technical Specifications
Banners may be GIF, JPEG, third-party javascript codes, or Flash format.
Banner sizes should not exceed 45 Kb.
The destination URL must be provided by the client.
For more information
For a customized advertising package tailored to your requirements, contact us directly using the contact information below:
---