Share this offer with your friends
About this Special Offer
Access our CV database for 1 month, advertise 2 Premier Jobs included with the JobBrand Add-on for 60 days, and trial our Salary Search for 2 days.
1-Month CV Search
Search CVs using 33 different filtering criteria to target your exact requirement.
Access over 11,500,000 professionals online.
Contact up to 500 candidates.
Use tags to organize CVs you've found and to locate them with ease later on, just like with email.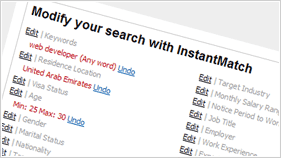 CV Search. Use InstantMatch to target your exact candidate by 26 criteria.
2 Premier Job Postings
Publish your job posting for up to 60 days.
Get additional free exposure on our Associate and Partner network of websites.
Add your company logo and profile for better branding.
Use our AutoScreen filter to screen applicants based on preset criteria.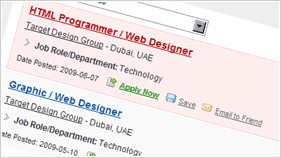 Premier Job Postings. Advertise your job postings online for up to 60 days.
2 JobBrand Add-ons
Add your logo to your jobs in the job search results pages.
Increase your brand exposure and attention to your job.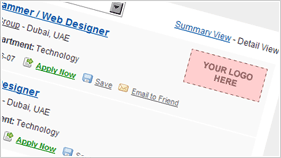 JobBrand. Brand association means more views and applicants.
2-Day Salary Search
Analyze and compare employees, positions, or entire pay structures against the market.
Make confident decisions based on real-time data.
Benchmark positions accurately.
Terms and Conditions
The product is available for purchase until June 15 only.
To benefit from this Special Offer, all purchases must be made online using a credit card.
The Special Offer will be activated immediately upon purchase. Once the Special Offer is activated, each individual product of the Special Offer will have its own subscription expiration date, as follows: the 1-Month CV Search will expire after 30 days; the 2 Premier Job Postings will expire after 30 days; the 2 JobBrand Add-ons will expire after 30 days; the 2-Day Salary Search will expire after 2 days. Please ensure your products are utilized within the expiration dates once the Special Offer is activated.
No refunds are given once the product is purchased.
Videos

Watch a short introduction to the idea behind our industry-leading recruitment concept.

Watch this video to see how companies can recruit candidates quickly, easily and cost-effectively.
Learn how to conduct a CV search on Bayt.com and to save time with InstantMatch.
Learn how to post a job on Bayt.com and make use of our tools to simplify your screening process.

Watch this video to see what Emirates Airline says about Bayt.com.

Watch this video to see what Al Futtaim Group says about Bayt.com.
---