هل البحث عن العمل سهل أم صعب؟
البحث سهل وبسيط جدا وهناك الكثير الكثير من المواقع ، وللأسف هذه المواقع هدفها التجارة واستغلال الباحثين عن العمل فأنا اشك من انهم يقومون بايصال سيرتك الذاتية الى اصحاب الشركات او الجهة المقدمة للاعلان 

هذه الشركات لديها طرق كثيرة للتجارة فمنها مثلا كتابة السيرة الذاتية او كتابة خطاب التقدم للوظيفة ووووووووو ومن هذه الشركات تقوم بتقييم طلبك من خلال سيرتك الذانية ولا اعرف على اي اسس تستند في مرحلة التقييم واحيانا يطلبون منك ان تقوم بترفيع طلبك  يعني الغرض من ذلك الحصول على اموالك 

في النهاية الوظيفة لا ولن تكون الا بواسطة فقط 

Answer added by:

Jehad Lafi

chief concierge

2 years ago

البحث عن عمل ليس بسهل بالبحث عن الذي يسعى الى ذلك  أسعى ياعبد وأنا أسعى معك والله الموفق

Answer added by:

mohamed afifi

Financial and Administrative Manager

2 years ago

البحث عن العمل سهل ومحبب ومشجع لو إتبعت آليات البحث السليمة.

عزيزتى فضيلة

 

لا يوجد اسهل من البحث عن الوظيفة ولكن الاهم من ذلك هو

 

هل انتى جاهزة ومؤهله لسوق العمل

كيفية البحث السليم والهادف عن وظيفة

استخدام طرق بحث جيدة تؤدى الى نتائج

 

خالص التقدير

هانى سويلم عبد الحميد

مدير تطوير الاعمال

البحث بحد ذاته سهل اما الحصول على نتيجة جراء هذا البحث فقضية أخرى

صعب جدا أنا عندي أكثر من عامين و أنا أبحث عن عمل ولم أوفق بعد

الارزاق بيد الله

البحث عن العمل ليس بالامر السهل خاصة اذا كنت خريج ومبتدئ

اعان الله الجميع

العمل أساسا هو رزق من الله ، وقد تكفل الله للعباد برزقهم ، ما عليك الا التوكل على الله والاستخارة والسعي الحقيقي في سبيل الحصول على العمل ، ولعل اهم الخطوات الحصول على يعض الدورات المساعدة او تطوير مستواك المعرفي وإعداد سيرة ذاتية يمكن من خلالها تسويق نفسك في سوق. العمل. 

وفقك الله وسدد خطاك.

البحث عن وظيفة في حد ذاته سهل ولكن فرصة الحصول على عمل هذا هو الصعب خاصة في ظل تفشي ظاهرة الواسطة

Answer added by:

زهير موسى رشيد بكر

مدير الشؤون القانونيةومستشار قانوني قي الشؤون العقارية والاجانب

2 years ago
Get +10 points added to your Specialty Rank every time your answer is voted up.
Learn more
Thanks, your answer has been sent.
Showcase your skills with bayt.com tests
1
Specialists from our community,
Ask 20816 specialists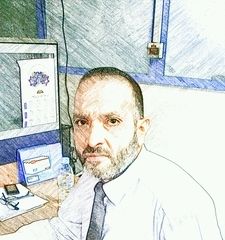 Recruitment Specialist
Answers (597)
Thanks for sharing your expertise! Can you also help answer any of these questions?
Get +10 points added to your Specialty Rank every time your answer is voted up. Learn more
See more