Close
Find Your Perfect Job
Choose from 9,761 jobs.
Let employers find you online.
Receive matching jobs by email.
Easy and 100% free!
&nbsp

Saptharangi's Success Story

I got the best job offer through Bayt.com after doing many interviews at the age of 25. I worked as Customer Service Executive. It was an instant career advancement for me as a fresh graduate and a junior employee here in Sri Lanka. I am now a Business Development Executive at Job Envoy Sri Lanka. This job was a new chapter of my life and a great success to my career life.

Thanks to God and thank you Bayt.com for inspiring me.
Saptharangi Koralage
Company Name: Job Envoy - Sri Lanka
Job Role: Sales
Date Posted: 17 April 2014

-->

Mohamed's Success Story

I don't think I should write more & more about Bayt.com because everyone knows how effective this job site is. In my previous job I was earning a little and now because of Bayt.com I'm in a good post at the UAE's famous and leading port operator - Dubai Ports World with a very good package. First I thank Allah and the next thanks goes to Bayt.com only. Thanks a lot for your valuable assistance.
Mohamed Yoosuf Careem Sirajudeen
Company Name: Dubai Ports World - DP World
Job Role: Accounting/Banking/Finance
Date Posted: 19 February 2012

-->

Shiham's Success Story
I just graduated and overwhelmed with responsibilities and costs. I was told that Bayt.com is your gate for salvation and having the best future career, I didn't believe until I tried this for myself and the result was perfect and much better than I thought. Two days after I applied for the job, I had a phone interview from the HR of Standard Chartered Bank and a face to face interview the next day. The next thing I knew, I was employed within a week. This is probably the fastest response I would ever receive in my life.
Thank You Bayt.com
Shiham Mohamed Mashoor Mohamed
Company Name: Standard Chartered Bank - Sri Lanka
Job Role: Accounting/Banking/Finance
Date Posted: 17 April 2014

-->

Sarah's Success Story

I wanted a better opportunity for myself, a change in my career; I wanted to work in a field that I love with great working environment, Bayt.com gave me just that. I made sure I have my profile complete for better visibility and I picked vacancies that I liked. I began applying for various vacancies in my field and out of the blue, I received the best opportunity that could benefit me at Young minds Pre School & Toddler Group. I have Bayt to thank for my glorious success.
Sarah Thahir
Company Name: Young minds Pre School & Toddler Group - Sri Lanka
Job Role: Education/Training
Date Posted: 03 May 2014

-->

Zainab's Success Story

For so long I've been striving hard, looking for a suitable job which would be perfect for my personality and qualifications. I was unemployed and at home, finding it very difficult to be able to face the world. I was reading for my Software Engineering degree at that time and looking to access as much experience as I could even without my degree under my belt.
Just a week after posting my resume on Bayt.com I was contacted by an employer Amazai Group who offered me my first interview and job opportunity. Bayt.com made a great difference in my life, by not only catering to my job requirements, but also introducing me to the corporate big shots: how they think and what they expect.
All the credit for my current job at Amazai Group goes to Bayt.com. Thank you Bayt.com, I have already recommended you to others and will continue to do that in the future as well.
Zainab Wahab
Company Name: Amazai Group - Sri Lanka
Job Role: Human Resources/Personnel
Date Posted: 17 April 2014

-->

Rehana's Success Story

It was a novel experience to find a site that creates connections between both job seekers and employers. I found Bayt.com while surfing the internet and didn't know the number of ways it could be used to find the best job amongst the many advertised on a daily basis. Through this site and without applying I started receiving many job offers until I got the best offer ever.
Thank you Bayt.com, I am now a Recruitment Executive with one of the leading Facilities Management companies in Sri Lanka Envoy Facilities Management.
Rehana Hameen
Company Name: Envoy Facilities Management - Sri Lanka
Job Role: Human Resources/Personnel
Date Posted: 17 April 2014

-->

Rominold's Success Story

Through Bayt.com I was able to show my qualification and experience to different companies. Because of Bayt.com my CV was available to all leading companies which gave be a great chance to find a better opportunity.
My story started when I received a phone call regarding an interview to work in one of the leading advertising companies in Sri Lanka Frontline Advertising. When my CV was chosen through Bayt.com, I was in fact overwhelmed with the fast response, thank you very much Bayt.com.
Rominold Jesuthasan
Company Name: Frontline Advertising - Sri Lanka
Job Role: Technology/IT
Date Posted: 12 April 2014

-->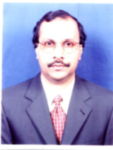 Dr.'s Success Story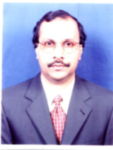 I have started using Bayt.com from the very beginning in around year 2000 for recruitment purposes when I was working with Kanoo. I had the login privileges for the management and extensively used Bayt.com to find candidates seeking various positions. The excellent customer support provided by Bayt.com was always inspirational. I moved to Qatar in 2003 and was searching through Bayt.com to find out better opportunities. I managed to reach back to UAE in 2007 using Bayt.com. In 2008 I could move to a better job in Abudhabi when Royal Group contacted me through Bayt.com. I have updated my CV several times after acquiring higher educational degrees.
Now also I am submitting applications through Bayt.com and the process continues.
Wish Bayt.com all the success.
Dr. Shereef H Mohammed
Company Name: Hi-Tech Concrete
Job Role: Human Resources/Personnel
Date Posted: 24 October 2011

-->
Browse Jobs in Sri Lanka
By Job Location
More Jobs in Gulf & Middle East