Find Your Perfect Job
Choose from 12,738 jobs.
Let employers find you online.
Receive matching jobs by email.
Easy and 100% free!
&nbsp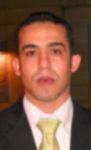 Safwat's Success Story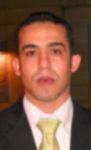 Peace be upon you and Allah's mercy and blessings
First I would like to thank the great effort submitted to us by Bayt.com jobsite at no cost.
Second through Bayt.com, I had the opportunity to have an interview in Cairo, but I did not like the offer. Shortly after that I was offered a job in UAE as an Assistant Restaurant Manager, now I am primarily responsible for managing the restaurant.
I thank with all my heart those who are behind this jobsite.
Thank you
Safwat Essam
Safwat Essam Abdalkarem
Company Name: Ayla Hotels
Job Role: Management
Date Posted: 24 October 2011

-->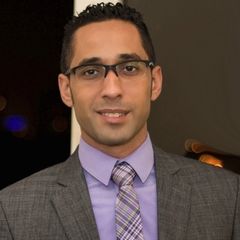 IT's Success Story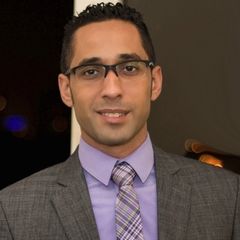 I was working in Marriott Hotel in Egypt as a business center secretary and after 4 years of study and hardworking i succeeded to transfer to Qatar for the same company to work as an IT assistant manager, but after 1 year and 2 moths some family issues happened and I had to resign and travel back to Egypt, Bayt.Com helped me to find a good Job in Vodafone company with a good salary, and after 1 year and 3 month I got a good chance to join Fairmont Family and work as an IT manager
IT Ahmed Soliman IT Manager / IT Project Manager / Assistant IT manager / IT System Analist
Company Name: Fairmont Nile City
Job Role: Technology/IT
Date Posted: 11 June 2014

-->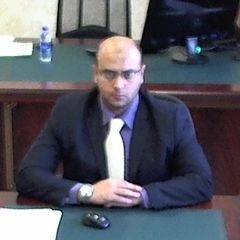 Mohamed's Success Story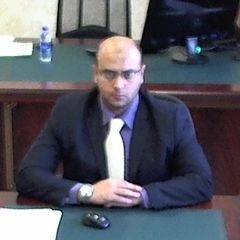 Hi,

I have been using Bayt.com for the past 4 years as a default employment & recruiting website.

I improved my CV many times because of Bayt.com services. I Actually improved my whole methodology about the employment market because of Bayt.com as I realized how competitive the market is becoming !

Each time I see any job requirement I compare it to my skills, do I do that? do I need to do or learn how to do that in order to get this job?

With time I prepared a more professional CV and I tried to gain new skills and experiences to be able to properly fit good working opportunities.

Being a jobseeker registered on Bayt.com, I started receiving many job offers through this great website.

This year, the recruiting department at Obeikan called me to for an interview as a candidate for the position of Office Manager for the group Vice President, and Alhamdu-Lillah I won the position.

My new working place is totally different from the previous one, specially since I made a great jump from the low management level to the top management level.

New amazing experience that I enjoy every moment.

Really, Thanks Bayt.com

Mohamed Islam Badr-Eddin
Mohamed Islam badr-eddin
Company Name: Obeikan Investment Group
Job Role: Administration
Date Posted: 03 October 2011

-->
Ahmed's Success Story
My story is very simple, through Bayt.com I got a job in Wasla Company.
Ahmed Sayed
Company Name: Wasla
Job Role: Customer Service
Date Posted: 01 August 2012

-->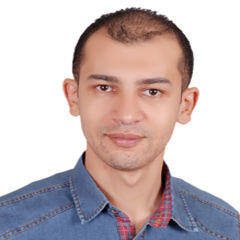 Mohamed's Success Story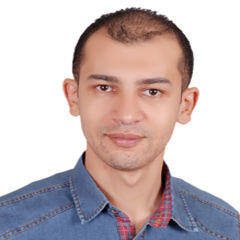 My name is Mohamed and I have been working in the hospitality field for a long time. Bayt.com helped me a lot in receiving many job offers in the largest companies. I am currently working in Azadea Egypt and this is one of the job offers I got through Bayt.com two years ago.

Thank you Bayt.com.
Mohamed Moustafa Fahmy Moustafa
Company Name: Azadea
Job Role: Customer Service
Date Posted: 25 December 2012

-->
Mohab's Success Story
After about 6 years of using it ... For the second time in a raw i get a job offer through my application on Bayt.com.

I got a job at Dabur Egypt as a Human Resources Executive since October 2015

Thank You
Mohab El Gazzar, HRBP
Company Name: Dabur Egypt Ltd
Job Role: Human Resources/Personnel
Date Posted: 09 November 2015

-->

Mohamed's Success Story

First, I would link to thank God for everything. I used to work at Shaker Consultant Group for Electrical Mechanical Consultants, and while I was there I decided that it's time to find a better job. At that time I found bayt.com, I registered and submitted my C.V and then I started applying for jobs. I was contacted by the HR department of Al-Nasser Company, I went there for an interview and fortunately I was accepted for the job. Now I am a senior lighting design engineer in Al-Nasser Company, I am responsible for Al-Nasser Academy for lighting program trainings, I am the design engineer who is responsible for street lighting, indoor, outdoor, external and facade lighting designs and I am also a part of the marketing team which is responsible for workshops, seminars and activities.
Thank you bayt.com
Mohamed Samy
Company Name: Al-Nasser Company
Job Role: Engineering
Date Posted: 13 February 2013

-->

Nezha's Success Story

Hello,
I'm Moroccan, 33 years old, I applied for a job on Bayt.com but I was not sure that I will get one through a job site. In the next few days, I was accepted and received a proposal from EOS recruitment after going through many rounds of interviews.
I'm very happy as its a new challenge and I'm sure this job will open many opportunities for me.
Thank you Bayt.com
Nezha Bellagh
Company Name: EOS Recruitment
Job Role: Accounting/Banking/Finance
Date Posted: 05 January 2014

-->

Abdelhamid's Success Story

Because of Bayt.com, I work in a company which I am proud to be a member of. I am currently working for TOYOTA - Morocco
Thank you Bayt.com
Abdelhamid BELMOKHTAR
Company Name: TOYOTA DU MAROC
Job Role: Accounting/Banking/Finance
Date Posted: 20 June 2011

-->
Browse Jobs in Tunisia
More Jobs in Gulf & Middle East
Join the conversation on Bayt.com Specialties
Events
Do you need advice on CV or job search strategy? Do you want to meet Bayt.com's Career Advisors? We will be participating in the following events around the region.

Expert Guidance - Speak face-to-face with key decision makers from top business schools - Perfect your MBA admissions strategy with advice from our experts - Meet with MBA alumni and find out more...

Financial Support Apply for exclusive scholarships worth $1.7 Million for attendees Face to Face Interaction - Speak face to face with admission directors from Top Universities - Network and sha...

Why Attend? - Hear announcements & a status review of labour policy regulations by the KSA Ministry of Labour. - Expanded interaction between the public & private sector through dedicated strea...

Whether you are an exhibitor or a visitor the time you will spend at the exhibition will be invested productively as you will: - Discover new solutions and products for your business. - Gain excep...

The primary aim of the show is to promote and enhance the integration of national manpower into the country's workforce, and in the process help assist the government in its bid to increase the number...

Why you should participate? • Rising school enrollments • Increasing private investment • Growing economy & population • Rising budget allocations • Surge in demand for higher studies • Increasi...

GHEDEX 2016

Location: Oman

Date: 18 Apr 2016 - 20 Apr 2016

- Interact directly with education providers from all over the world. - Increase awareness about latest trends within the higher education sectors & how it benefits you. - Get in touch with prof...

This job fair will also give platform to fresh graduate and other professionals from Oman to grow by working in big companies in private and public sectors. OCF will provide quality environment for...

Careers UAE

Location: United Arab Emirates

Date: 16 May 2016 - 18 May 2016

Careers UAE will provide UAE nationals with the opportunity to: - Discover training, education and employment opportunities in over 20 industry sectors. - Learn about the latest market informati...