Trouvez votre emploi idéal
Choisissez parmi 12.366 offres d'emploi.
Faites-vous repérer par les employeurs.
Recevez des emplois par e-mail.
Facile et 100% gratuit!
&nbsp

Success Story de Alaaaldin

In fact finding jobs for graduate students is very difficult, and it is known that the hope of all new graduates is to find a job for a good living. In this time and especially after the large number of graduate students and low shares of most companies in the global economy that led to scarcity of opportunities and lack of jobs. When I graduated from college I was hoping to find a job in the field of my studies, but often failed to find one which made ​​me very frustrated. I chose more than one way and finally got to know over the internet that Bayt.com is the best way to search for jobs quickly, so I started accessing the internet on daily basis keeping up with Bayt.com's job updates and finally found the job that I always dreamed of through Bayt.com. Because of this opportunity through Bayt.com I left my country Sudan and headed towards the United Arab Emirates. Bayt.com is the largest portal for jobs in the Middle East, so I shall thank Bayt.com and wish them success always. Thank you again.
Alaaaldin Idris Hassan Khairy
Nom de la société: Agricultural Research Corporation - ARC
Fonction: Recherche
Date de publication: 11 February 2012

-->

Success Story de Younes

It was just another long day at work and I was not happy in my company. I did not get along with my manager, which does not seem to know anything about my responsibilities and don't seem to realize how important my division was for the company. It was one of those times that you feel you must look for something else.

I had just heard about a job site called Bayt.com, so I said to myself: "Why not? I might as well try it. I have nothing to lose."

I logged on to the job site Bayt.com, registered, and created my resume. I later conducted a quick job search, and I found my "dream job"! I immediately applied to the job, but had a belief that nothing will happen.

I checked when I got home the same day, the recording device, and there was a message: "Hello Khaled this is Lord from General Motors, Deira, and we have received your CV through Bayt.com and would like to invite you for an interview." I could not believe my ears! I repeated the message to believe that this was not a dream! I said to myself, "Bayt.com really works!"

I contacted Ms. Ruba, we scheduled an interview with General Motors in Deira. Within a few days, I received an offer from General Motors which was accepted with pleasure.

What made things even better was that my wife was about to deliver our first baby boy. I felt it was God's gifts to us: a new baby and a new job.
Younes Amdoy
Nom de la société: General Motors
Fonction: Autre
Date de publication: 10 February 2012

-->


Success Story de Abdulkhalik

I never trusted job sites but I started changing my mind with Bayt.com.
My resume was on Bayt.com for a long time but with no action.Once I started thinking positively and updated my CV on Bayt.com everything changed.
One day I was sitting depressed and suddenly I received a call from a very respectable company Al Jawhara Group to set an interview, thank God they selected me and now I'm working with them as an audit manager.
I like Bayt.com because it's a very dynamic site and supply frequent updates on jobs all over the world.
I really thank you Bayt.com for helping me find a suitable job.
Abdulkhalik Helmy
Nom de la société: Al Jawhara Group - Egypt
Fonction: Comptabilité/Finance/Bancaires
Date de publication: 26 November 2012

-->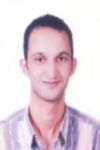 Success Story de Karim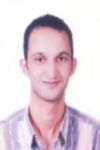 First of all a very big thanks to the people who admire and think deeply about Bayt.com. I was contacted by C3A and they told me that they found my CV through Bayt.com and I was selected in my first interview as my CV was so impressive and I also speak both Arabic and English languages. I am so happy working with C3A Services and looking for further promotions. My advice for job seekers is to simply "trust Bayt.com". It is a free and it works...
Karim Mohamed Nabil Nabil
Nom de la société: C3A
Fonction: Service clientèle
Date de publication: 08 December 2011

-->
Success Story de Mohab
After about 6 years of using it ... For the second time in a raw i get a job offer through my application on Bayt.com.

I got a job at Dabur Egypt as a Human Resources Executive since October 2015

Thank You
Mohab El Gazzar, HRBP
Nom de la société: Dabur Egypt Ltd
Fonction: Ressources humaines/Personnel
Date de publication: 09 November 2015

-->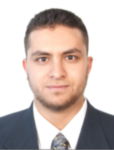 Success Story de Mahmoud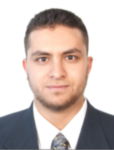 When you dream, Bayt.com can translate your dreams into reality. This is what happened to me and this is my story in short.
Mahmoud Abdelmaksoud
Nom de la société: Quantum Automation, Singapore
Fonction: Gestion
Date de publication: 26 March 2012

-->

Success Story de SAFWAT

First I want to thank this beautiful site Bayt.com for the doing a great job. Bayt.com follows up with you and it is absolutely free to use. Thank you for your service.

Actually all my past jobs were through Bayt.com including my current one, and that's why I recommend Bayt.com to people who are looking for their dream job.
SAFWAT ABD ELKAREM
Nom de la société: Ayla hotels in UAE alain
Fonction: Service clientèle
Date de publication: 10 September 2012

-->

Success Story de Mohamed

I have left my CV on Bayt.com and received many job opportunities every day on my e-mail from Bayt.com andI applied for one of them. It was only 10 days later, when I received a phone call from Al Bayan company notifying me of the interview date. I'm so happy that I got this job and big thanks to Bayt.com for their great efforts.

Best regards,

Mohamed El Sayed
Mohamed El Sayed
Nom de la société: Al Bayan
Fonction: Administration
Date de publication: 11 December 2011

-->

Success Story de Maysa

I graduated from Khartoum University from the College of Mathematics & Science and started looking for a job for a long time and I got one but it didn't satisfy my needs.
I started my first steps towards success when I started my MBA program in Management Information Systems. I later posted my updated CV on Bayt.com and at my last semester in November 2012 I got a job at Kiwi Training Center as a Marketing Manager.
Maysa El-Hassan
Nom de la société: Kiwi Training Center - Sudan
Fonction: Marketing
Date de publication: 27 May 2013

-->
Les offres recherchées
Plus d'emplois au Moyen-Orient et au Golfe Arabe
Participez à la conversation sur les Spécialités de Bayt.com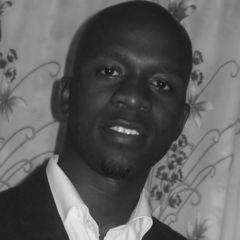 Participez à la conversation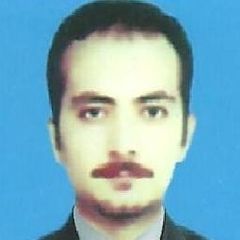 Participez à la conversation
Événements
Avez-vous besoin de conseils concernant votre CV ou votre stratégie de recherche de travail ? Voulez-vous rencontrer les Conseillers de Carrière de Bayt.com ? Bayt.com participera aux événements suivants dans la région.

The Big 5 2015

Lieu: United Arab Emirates

Date: 23 Nov 2015 - 26 Nov 2015

- Select from 30,000+ innovative and never seen before construction products. - Meet 2,800+ manufacturers and distributors from 65 countries for answers to your technical questions. - Discover p...

Expert Guidance - Speak face-to-face with key decision makers from top Business Schools - Perfect your MBA admissions strategy with advice from our experts - Network with MBA alumni and find out mo...

Expert Guidance - Speak face-to-face with key decision makers from top business schools - Perfect your MBA admissions strategy with advice from our experts - Meet with MBA alumni and find out more...

Financial Support Apply for exclusive scholarships worth $1.7 Million for attendees Face to Face Interaction - Speak face to face with admission directors from Top Universities - Network and sha...

Why Attend? - Hear announcements & a status review of labour policy regulations by the KSA Ministry of Labour. - Expanded interaction between the public & private sector through dedicated strea...

The primary aim of the show is to promote and enhance the integration of national manpower into the country's workforce, and in the process help assist the government in its bid to increase the number...

Why you should participate? • Rising school enrollments • Increasing private investment • Growing economy & population • Rising budget allocations • Surge in demand for higher studies • Increasi...

- Interact directly with education providers from all over the world. - Increase awareness about latest trends within the higher education sectors & how it benefits you. - Get in touch with prof...

This job fair will also give platform to fresh graduate and other professionals from Oman to grow by working in big companies in private and public sectors. OCF will provide quality environment for...