Offre d'emploi non disponible Cette offre d'emploi a expiré et aucune candidature ne peut y être soumise pour le moment.
Accounts Receivables Section Head | AFGRE | Cairo Festival City | Cairo Egypt
Fournisseuse de Carrière Or

Cet employeur a obtenu le classement Fournisseuse de Carrière Or selon son historique d'embauche sur Bayt.com.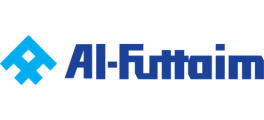 Réf. JB1808072

Compléter le questionnaire Joindre une lettre de motivation
Description du poste
About the Business:


Spanning 3 million square metres Cairo Festival City is a visionary mixed use urban community strategically located just 15 minutes from Cairo International Airport, along the Cairo Ring Road. Cairo Festival City features Egypt's first indoor-outdoor retail and entertainment resort combined with luxury residential communities, prime office spaces, internationally renowned hotels, schools and an automotive park all set within a lush landscaped environment.
About the Job:

We are seeking to hire an Account Receivables section Head; the successful candidate's key responsibilities will include handling all the operational activitiessup1/sup and managing, controlling and reviewing all AR and revenue recording process for all businessessup2/sup, whether it is for a new or an existing project of the Group's Real Estate division in Cairo.  
sup1 /supOperation activities includes Retail operations, Commercial and Residential, city management utilities revenues, setting related systems, data base, work flow, relations with various related departments, creating solid reliable, controlled revenue recognition process and its related systems, maintain leasing status reports.
sup2 /supRevenue recording process for all businesses includes controlling collections, tracking any bounced cheques, creating various revenue reports and analysis, insuring application of all contract terms with tenants and customers, and create cash inflow reports.
Compétences
About You:

As an Account Receivables section Head background will be in corporate finance including advanced financial modelling skills, valuations and exposure to project evaluation and business case preparation;  The ideal candidate will have good working knowledge of the construction/development and real estate industry, including hospitality, commercial, retail, residential and infrastructure developments in addition  7-9 years of experience in a similar position with a top tier accounting firm or investment bank; Excellent business acumen and advanced investment appraisal, analytical, problem solving and decision making skills; Strong communication and report writing skills, with fluent verbal and written communication in English. International experience is an advantage. 
Applicants who do not meet the above criteria will unfortunately be declined from this opportunity.
Détails du poste
Lieu de travail:

Egypte

Domaine de la société:

Finance/Economie; Construction

Type de la société:

Employeur (secteur privé)

Fonction:

Autre

Date de démarrage:

Non spécifié

Statut d'emploi:

Non spécifié

Type d'emploi:

CDI

Salaire mensuel:

Non spécifié

Management d'équipe:

Non

Nombre de postes à pourvoir:

1
Candidat préféré
Niveau de carrière:

Manager

Années d'expérience:

Non spécifié

Lieu de Résidence:

Non spécifié

Genre:

Non spécifié

Nationalité:

Non spécifié

Diplôme:

Non spécifié
A propos de la société
Established in the 1930s as a trading business, Al-Futtaim is one of the most progressive regional business houses headquartered in Dubai, United Arab Emirates.

Structured into six divisions; automotive, retail, electronics, engineering and technology, real estate, financial services and general services, Al-Futtaim operates through more than 60 companies and maintains a decentralised approach, giving individual businesses flexibility and versatility to maintain a competitive stance.

Employing in excess of 20,000 people across the UAE, Bahrain, Kuwait, Qatar, Oman, Egypt, Syria, Pakistan, Singapore and Europe, this approach benefits employees, providing a clearly defined work culture where individuals are empowered with authority and responsibility for their work.

The success of Al-Futtaim is attributed to proactively managing change whilst upholding the values of integrity, service and social responsibility. The majority of businesses, built on a portfolio of world leading brands, dominate their sector.
Réf. JB1808072

Compléter le questionnaire Joindre une lettre de motivation
---