Offre d'emploi non disponible Cette offre d'emploi a expiré et aucune candidature ne peut y être soumise pour le moment.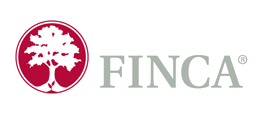 Réf. JB1819706

Compléter le questionnaire Joindre une lettre de motivation
Description du poste
BASIC FUNCTIONS
The Administration Manager will oversee the following areas: office and facilities management, procurement, logistics, outside contractor management, coordination of visitors, and information flow. Priorities are set and carried out under the direction of the CFO. The position based in the Head Office in Amman, but requiring at times travel within Jordan as the branch network and program outreach is developed.

- Purchasing
•Ensure that the Head Office and branches are adequately stocked with supplies, stationary and needed assets.
•Manage the procurement of all office supplies and operational materials.
•Document and manage all fixed assets purchases.
•Inventory and track all fixed assets of the office. Maintain complete documentation.
•Perform an annual inventory check up and prepare proper documentation for the removal of damaged assets. Provide Finance Department with the final tracking list.
•Oversee all office purchases and work with Finance to ensure they are properly documented and approved.

- Oversee Head Office and Branches
•Oversee all office areas and ensure that they are clean and professional. Respond to the day to day maintenance needs of the offices.
• Ensure that all office commodities and equipments are properly maintained, serviced, or repaired.

- Logistics and Relationship Management
•Monitor the usage of FINCA vehicles and ensure they are utilized effectively and efficiently. Maintain a vehicle usage log.
•Coordinate all external relations of Head Office and branches regarding building and equipment maintenance, occupancy permits, communications, utilities, and government offices as needed.
•Identify and build business relationships with best suppliers and service providers.
•Negotiate and manage all contracts for the procurement of hotel reservations, tickets purchasing, etc.
•Coordinate with the Logistics Assistant to maintain good relations and represent FINCA Jordan and be first point of contact for all landlords.
•Ensure that all agreements with landlords maintenance contractors are written and documented.
•Ensure that all external and internal conferences and meetings called by FINCA Jordan HQ are administratively and logistically supported. Ensure to coordinate meetings and events including the weekly management meeting, the monthly staff meeting, board meetings, employee outings, etc.
•Ensure that travel arrangement for all international and national staff, both within country and oversees are being processed and arranged efficiently.

- Supervise and provide support to Administrative Staff
•Coordinate the workflow of all administrative personnel (drivers, cleaners, maintenance, logistics). Ensure that administrative personnel are effectively managing their work and time.
•Evaluate and train administrative personnel.

- Information Flow Management
•Coordinate the flow of information between the Head Office and the branch network .
•Oversee the flow of walk-in traffic (clients, visitors, solicitors and official guests).
•Place advertisements, tenders or bids as needed with appropriate publications.
•Create and update administrative and logistics forms on both hard and soft copies and make sure that all FINCA Jordan offices are provided with updated and new forms.

- Dealing with work Related Systems
•Ensure to manage and track the usage of stationary in the Head Office and branches, and update the stationary system when necessary.
•Ensure to update the loan system with loan application numbers.

- Other Administration Responsibilities
•Maintain the Head Office and Marketing store. Ensure they are well organized at all times.
•Manage the Petty cash and prepare the monthly report. Manage the expenses of the Head Office that is paid by petty cash. Make sure to provide Finance Department with a monthly report of all expenses.
Compétences
PERSONAL QUALIFICATIONS

• University degree in an appropriate discipline.
• 7 years employment experience; desirable with an international organization.
• Management experience required.
• Computer literacy. Experience with Microsoft Word, Excel and Access.
• Fluency in Arabic and English, written and spoken.
Formation
University degree
Détails du poste
Lieu de travail:

Amman, Jordanie

Domaine de la société:

Services financiers

Type de la société:

Employeur (secteur privé)

Fonction:

Administration

Date de démarrage:

2012-09-01

Statut d'emploi:

Temps plein

Type d'emploi:

CDI

Salaire mensuel:

Non spécifié

Management d'équipe:

Oui

Nombre de postes à pourvoir:

1
Candidat préféré
Niveau de carrière:

Manager

Années d'expérience:

Min: 7

Lieu de Résidence:

Jordanie

Genre:

Non spécifié

Nationalité:

Jordanie

Diplôme:

Baccalauréat / Diplôme supérieur
A propos de la société
FINCA is a microfinance institution incorporated in the United States of America. FINCA was established in 1984 and has over 20 affiliates worldwide, including country programs in Latin America, Africa, Eurasia and now the Middle East. Through a global network of locally managed, self-sustainable institutions FINCA brings financial services to low-income entrepreneurs so they can create jobs, build wealth and improve their standard of living and thus contributing to the economic development of their own communities.

FINCA's microfinance program in Jordan started in August 2007 and the first loan was disbursed on November 18, 2007. FINCA Jordan has established its head office in Amman, and has opened 8 branches in Hussein, Hitten, Zarqa, Dayr Alla, North Shouneh, Zyzia, Sahab, and Jerash FINCA Jordan was honored by Her Royal Majesty Queen Rania Al Abdullah visit to our market office in Zeziya in February 25, 2008 where she met with some of our clients.

FINCA will continue to target under-served rural areas of Jordan where poverty is more widespread. FINCA Jordan's staff is comprised of experienced and dedicated professionals, committed to building a sustainable microfinance program and providing long-term solutions to the needs of its clients.
Réf. JB1819706

Compléter le questionnaire Joindre une lettre de motivation
---