Offre d'emploi non disponible Cette offre d'emploi a expiré et aucune candidature ne peut y être soumise pour le moment.
Assistant HR & Administration Manager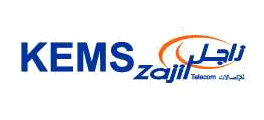 Réf. JB1785872

Compléter le questionnaire Joindre une lettre de motivation
Description du poste
Brief description:
This position is expected to act in the capacity of a Manager cum Mentor Role to ensure all Human Resource Related activities are defined, established & maintained as per Zajil Management Corporate Policy & procedures.

Key responsibilities includes, establishing, developing & maintaining required Competency Mapping, Manpower Planning & Control, motivation & development plans and continued appraisal activities.

Key responsibilities
• Oversees the human resource database and ensures that system records are accurately recorded and cross-checked.
• Maintains and projects the Company's professional reputation.
• Assumes responsibility for establishing and maintaining effective communication, coordination, and working relations with Company personnel and with management.
• Develop & maintain Recruitment Plan based on approved manpower acquisitions.
• Develop & maintain Career succession plans in line with corporate growth plan.
• Develop staff relation & communication plan including social & professional activities.
• Assists in training new employees and supports Department personnel as needed.
• Attends and participates in meetings (Internal & External) as required.
• Plan, develop & provide introductory & orientation training to newly joined staff.
• Provide necessary refresher trainings to the staff on policy and procedures.
• Stays well informed regarding human resource developments.
• Conduct Training Need Analysis
• Prepare Annual Training Plan
• Plan, Conduct, record & analyze Exit interviews
• Evaluate & record training effectiveness and employee effectiveness.
• Assist in preparing Companywide Human Resource Planning
• Assist in Training Budget & forecasting forthcoming training budget
• Coordinate In House & External Training Courses
• Ensure post training evaluation process takes place for all learning interventions
• Consolidate feedback to Senior Management
• Provide input into action plan to address areas of improvement
• Prepare Training KPI's
• Resolving employee issues and advising them on internal policy & procedures
• Updating staff & portal with revised company policies & other required documents.
• Assist in Staff Performance Appraisal
• Co-ordinate & timely complete periodic performance evaluation & appraisal
• Assist in preparing & conducting Employee Satisfaction Survey
• Participate in developing & implementing HR Policies, procedures by providing process, system, data support & reports to Corporate HR Manager and CEO
• Handle end-to-end recruitment process
• Scrutinize & short-list candidates with recommendations
• Develop & Maintain Recruitment Policies & Procedures
• Streamline and automate the recruitment process and advice senior management on recruitment strategies
• Receives and tracks employment applications.
• Update overall HR performance and maintain up-to-date departmental KPI
Compétences
- Master's Degree/Bachelor in HR.
- Good knowledge of the corporate business.
- Basic knowledge in labor Law.
- Excellent recruiting knowledge.
- Good Communication Skills.
- Leadership skills and ability to coordinate with employees and senior management levels.
- Presentation skills.
- Personnel administration.
Détails du poste
Lieu de travail:

Koweït

Domaine de la société:

Administration; Ressources humaines; Télécommunications

Type de la société:

Employeur (secteur privé)

Fonction:

Ressources humaines/Personnel

Date de démarrage:

Non spécifié

Statut d'emploi:

Temps plein

Type d'emploi:

CDI

Salaire mensuel:

Non spécifié

Management d'équipe:

Non spécifié

Nombre de postes à pourvoir:

1
Candidat préféré
Niveau de carrière:

Manager

Années d'expérience:

Min: 5

Lieu de Résidence:

Koweït

Sexe:

Non spécifié

Nationalité:

Non spécifié

Diplôme:

Baccalauréat / Diplôme supérieur
A propos de la société
Zajil International Telecom is the first Internet Service Provider in Kuwait, started their activities since the beginning of the 90's, to develop its activities later on in the field to include several activities including the transportation of information and providing networking solutions and services for companies, institutions and ministries and government agencies. It also broadens the scope of its work towards the Gulf region and Middle East, to become a leading regional company on this field. As part of its expansion in recent years, "Zajil" established branches in Bahrain, Jordan, in addition to Lebanon, Syria, and Saudi Arabia.
Réf. JB1785872

Compléter le questionnaire Joindre une lettre de motivation
---