Offre d'emploi non disponible Cette offre d'emploi a expiré et aucune candidature ne peut y être soumise pour le moment.
Assistant Service Manager | Al Futtaim Motors
Fournisseuse de Carrière Or

Cet employeur a obtenu le classement Fournisseuse de Carrière Or selon son historique d'embauche sur Bayt.com.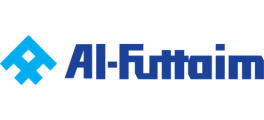 Réf. JB1779035

Compléter le questionnaire Joindre une lettre de motivation
Description du poste
About the Business:
:


Al-Futtaim Motors occupies the pre-eminent position of the largest distributor of automotive products in the Emirates, and leads the rapid development of automobile business in the UAE, while continuing to contribute to Toyota's worldwide growth.
Today, Al-Futtaim Motors is synonymous with Toyota and Lexus, which enjoys undisputed leadership in the UAE in terms of the largest number of vehicles on the road. Besides Toyota,  AF Motors also holds exclusive franchises for some of the world's top automobiles and automotive products like Hino - Japan's leading heavy-duty vehicle manufacturer, Toyo & Chen shin/ Maxxis tyres, GS & Panasonic batteries and many more.
To provide full back-up support to these world-class franchises, AF Motors have an established network of showrooms and service & parts centres throughout the UAE.
About the Job:
:

Based in Dubai, the Assistant Service Manager will be the leader in driving the business forward, developing and improving processes and systems to increase efficiency, turnover and profits that will exceed set budgets. You will ensure the service department operates to the highest possible standards at all times delivering value for money for customers and excellent training opportunities for the employees, to motivate and identify training needs enabling staff to perform to meet and exceed our customer and business expectations. You will also establish and maintain process ensuring that all vehicle repair and other work is carried out within an operational framework and to a standard that meets or exceeds all relevant legislation, good practice guidelines and delivers first class customer service. 
Reporting to the After Sales Manager, your key accountabilities will include:
 

-  Ensure that all staff are trained to fix vehicles right the first time.

- Study, Analyse, Review and execute ideas to maximize profit and customer satisfaction.

- Ensure a safe, clean and environmental compliant workshop.

- Maximize efficiency through the monitoring and implementation of operational activities.

- Deal with customer complaint in a professional and constructive way to enhance customer satisfaction

- Advise on training need and ensure staff attendance to training courses.

- Implement and monitor accurate and efficient work in progress processes to ensure vehicles are completed on time after quality servicing.

- Monitor all capital expenditure and budget compliance.

- Ensure the maintenance of all company assets.

- Provide technical support to staff and on the job training.

- Provide technical support to all customers as required.

- Ensure that all cash and credit account balance and is clear at day end.

- Assist and analyse all operational layouts, service capacity needs to ensure facilities can cope with volume growth and decline.

- Liaise with fleet, governmental and retail customers to ensure a healthy growth in relations and retention.

- Ensure a quality and efficient administration process that ensures archiving, paper flow and processing of job cards.

- Ensure that staff implements measures to ensure quality of customer information on the dealer management system.

- Implement and ensure staff clocking on and off procedures.

- Ensure invectives are reviewed and monitored inline with time keeping sheets

- Ensure those foremen are trained, conduct proper diagnosis of vehicles and test drives vehicles in accordance to company policies and procedures.

- Ensure that vehicles are delivered to customers in accordance with Toyota service processes.

- Assist in developing service promotion and business plans to ensure corporate vitality.

- Study and monitor vehicle ages, servicing trends and frequency to enhance customer retention.

- Conduct service feasibility studies to simulate
Compétences
About You::

To be considered for this position, you will have the following:
Minimum Qualifications and Knowledge

- Diploma or Degree in :

- Mechanical Engineer

- Business Management

- Relevant Business Experience





Minimum Experience:    

-
5-7 years experience in a management capacity within a reputable automotive workshop.


-
Ability to train and coach, build relationships and utilize skills appropriately


-
Ability to provide outstanding customer service


-
Ability to maintain fair, consistent set of standards


-
Ability adjust priorities and structure time wisely in a fast paced environment


-
Ability to maintain strong administration skills


-
Ability to communicate in a clear, concise, understandable manner and listen attentively to others to understand material, and provide instructions to all employees.


-
Ability to operate all equipment necessary to perform their job.
Détails du poste
Lieu de travail:

E.A.U.

Domaine de la société:

Industrie automobile; Technique/Maintenance

Type de la société:

Employeur (secteur privé)

Fonction:

Autre

Date de démarrage:

Non spécifié

Statut d'emploi:

Non spécifié

Type d'emploi:

CDI

Salaire mensuel:

Non spécifié

Management d'équipe:

Non

Nombre de postes à pourvoir:

1
Candidat préféré
Niveau de carrière:

Manager

Années d'expérience:

Non spécifié

Lieu de Résidence:

Non spécifié

Genre:

Non spécifié

Nationalité:

Non spécifié

Diplôme:

Non spécifié
A propos de la société
Established in the 1930s as a trading business, Al-Futtaim is one of the most progressive regional business houses headquartered in Dubai, United Arab Emirates.

Structured into six divisions; automotive, retail, electronics, engineering and technology, real estate, financial services and general services, Al-Futtaim operates through more than 60 companies and maintains a decentralised approach, giving individual businesses flexibility and versatility to maintain a competitive stance.

Employing in excess of 20,000 people across the UAE, Bahrain, Kuwait, Qatar, Oman, Egypt, Syria, Pakistan, Singapore and Europe, this approach benefits employees, providing a clearly defined work culture where individuals are empowered with authority and responsibility for their work.

The success of Al-Futtaim is attributed to proactively managing change whilst upholding the values of integrity, service and social responsibility. The majority of businesses, built on a portfolio of world leading brands, dominate their sector.
Réf. JB1779035

Compléter le questionnaire Joindre une lettre de motivation
---