Offre d'emploi non disponible Cette offre d'emploi a expiré et aucune candidature ne peut y être soumise pour le moment.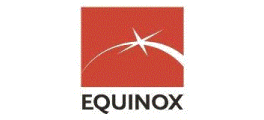 Réf. JB1826807

Compléter le questionnaire Joindre une lettre de motivation
Description du poste
The role of the Infrastructure Avaya Network Engineer is to proactively maintain and design the voice services and network infrastructure across the infrastructure to ensure high availability and efficient resolution of issues. In addition to maintaining the environment, this person will be responsible for recommending and implementing improvements, improving resiliency in all solutions and supporting the team in delivering business critical projects. The role requires a strong individual with a diverse range of skills. The ideal candidate is highly analytical with excellent problem solving skills, exhibits a strong understanding of VoIP and network environments, and has demonstrated experience translating business needs into cost-effective solutions. We are looking for a dynamic individual who adapts quickly and can overcome the challenges that arise in today's changing technology environments.

Primary Duties and Responsibilities:
• Work within the Infrastructure Team to maintain business critical services and applications to the entire group.
• Work within the Infrastructure Team to deliver business critical projects and maintain high levels of service.
• Ensure that deliverables are produced within the planned budget and timeframe.
• Capacity to successfully manage simultaneous requests from start to finish.
• Excellent verbal and written communication skills.
• Ability to work under pressure and deliver results.
Compétences
Candidate needs to possess good communication and presentation skills, demonstrating experience in working under pressure and delivering results. Candidate must possess strong Avaya telephony experience for at least three years which must include:
• Avaya IP Office configuration, support and maintenance.
• Avaya CMS support in a call center environment with the ability to configure call routing.
• Working knowledge of associated telephony\VoIP\PBX standards and protocols such as ADC, SIP, H.323, VCD, et cetera.
• Working knowledge of video teleconferencing solutions (advantageous). Candidate should possess good networking skills ideally with a Cisco certification demonstrating key skills in:
• Cisco switches and routers

• 3 to 5 years of relevant experience
• Bachelors Degree in Information Technology, Computer Science, Engineering, or related field
• Avaya Certification Credentials (preferred)
• Cisco certification
Formation
University
Détails du poste
Lieu de travail:

Le Caire, Egypte

Domaine de la société:

Technologie de l'information

Type de la société:

Employeur (secteur privé)

Fonction:

Technologie

Date de démarrage:

2012-10-01

Statut d'emploi:

Temps plein

Type d'emploi:

CDI

Salaire mensuel:

US$1.000 - $2.000

Management d'équipe:

Non

Nombre de postes à pourvoir:

1
Candidat préféré
Niveau de carrière:

Expérimenté

Années d'expérience:

Min: 3 Max: 5

Lieu de Résidence:

Egypte

Sexe:

Non spécifié

Nationalité:

Egypte

Diplôme:

Baccalauréat / Diplôme supérieur
A propos de la société
Equinox International is a technology leader with a complete portfolio of solutions to meet the mission-critical objectives of enterprises and service providers. Its solutions allow clients to manage their networks smarter, decrease the total cost of ownership and increase the availability and robustness of their infrastructures.

Based in Cairo with offices in U.A.E. and Saudi Arabia, Equinox International delivers consistently high levels of customer service to its 150 plus clients throughout the Middle East and North Africa (MENA) region. Working closely with key partners such as Cisco, NetScout, Infoblox and many others, allows Equinox International to offer an unrivaled level of expertise and experience in the multifaceted industry of IT.

Visit our website at http://www.EquinoxME.com for more details.
Réf. JB1826807

Compléter le questionnaire Joindre une lettre de motivation
---