Offre d'emploi non disponible Cette offre d'emploi a expiré et aucune candidature ne peut y être soumise pour le moment.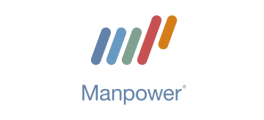 Réf. JB1784600

Compléter le questionnaire Joindre une lettre de motivation
Description du poste
Our client an independent international oil and gas exploration, development and production company are currently looking to recruit a Business Analyst. You will be reporting directly to the Head of ITJob PurposeLeading a team of application support analysts in the design, implementation, support and Maintenance of the company ERP applications and database systems at all company locations.Assists the business in reviewing the business processes and develops and implements projects to expand andor enhance the ERP system. Maintains the relationships by keeping up to date with ERP developments locally and globally to ensure that the Company achieves maximum business benefits from its on-going agreements.This includes- Development and support of ERP application at all company locations including design, implementation, configuration and maintenance of Oracle e-Business Suite, Oracle Databases, Oracle Report, and Workflows.- Development and support of existing Company applications, report and workflows, such as Microsoft GP, HRMS, Payroll and SharePoint. Roles and Responsibilities Provides support to current users of the ERP Applications and other business applications, to achieve maximum benefits' realization. Includes ensuring user documentation is prepared, that users are provided with training, and that appropriate security codes and authorizations are in place. Initiates and leads workshops to address cross-functional issues and processes that need to be resolved. Provides on-going advice to users and key users, responding to their requests for problem resolution, system training and improvements. Monitors on-going usage of ERP applications, identifying issuesopportunities for system improvement. Works with users, key users and other Dragon Oil support groups in developing changes within the existing system, including customizing to meet user specifications, developing new report formats and assisting with data transfer activities for existing systems. Coordinates any work to be done by external consultants, reviewing their inputs and liaising with users. Presents proposals to users, the Head of IT, and process owners for new additions, including presenting the business case details associated with obtaining Company approvals. Works with Dragon Oil support groups and ERP consultants in developing the project, reviewing and agreeing systems designs and software development and works with the users in the review and testing of the system in use. Assists in the training of users, prepares any related system documentation. Follows up in initial stages to support users, answering their enquiries and liaising with business process owners on unresolved issues. Carries out an on-going audit of ERP systems, ensuring that the system is producing at the levels anticipated, identifying any user problems for resolution and providing the Head of IT with a periodic report on the application. Assists the business in reviewing business processes and determines which ERP functionality should be implemented to streamline the process and achieve maximum benefits. Keeps colleagues in other areas of the IT advised of all ERP operations and developments, involving them in systems integration activities. Participates in developing and maintaining user service agreements with internal clients and maintaining the Company's relationships and service agreements with ERP applications. Working with HR, Finance, Contract, Purchasing, Maintenance and the Company's auditors in developing and implementing an appropriate systems audit program. Monitoring and following up on user training requirements, including providing ERP training on new functionalities. Keeping up to date with ERP developments either through direct contact with ERP Solution Providers or through own networks with other ERP users, locally or internationally.
Compétences
Behavioural Competencies Excellent Communication skills Ability to build business relationship with Key Business Process Owners and department'sKnowledge Skills and Experience and Job Related CompetenciesEducational Qualifications and Experience Profile Technical University Degree qualification or equivalent Oracle ERP Certification Oracle Database CertificationCompetenciesSkillsOthers 6-10 years' experience in ERP business processes specifically within the upstream oilgas industry. Oracle E-Business Suite (HRMS, Finance, Purchasing. Contract, Maintenance) training is essential. General systems analysis and industrial systems application is a beneficial but not essential. Oracle Database Design, Implementation, Programming and Support. Oracle Reporting design, implementation and Support. Business Workflow, BI and Dashboards.
Détails du poste
Lieu de travail:

Dubaï, E.A.U.

Domaine de la société:

Pétrole

Type de la société:

Agence de recrutement

Fonction:

Comptabilité/Finance/Bancaires

Date de démarrage:

Non spécifié

Statut d'emploi:

Non spécifié

Type d'emploi:

Non spécifié

Salaire mensuel:

Non spécifié

Management d'équipe:

Non spécifié

Nombre de postes à pourvoir:

1
Candidat préféré
Niveau de carrière:

Expérimenté

Années d'expérience:

Non spécifié

Lieu de Résidence:

Non spécifié

Sexe:

Non spécifié

Nationalité:

Non spécifié

Diplôme:

Non spécifié
A propos de la société
Manpower, Inc. was first established in Wisconsin in 1948 and has grown to become a world leader in the employment services industry; creating and delivering services that enable its clients to win in the changing world of work. Manpower has 4,500 offices worldwide in 80 countries and territories and put over a million people into work every day. We offer clients a range of services for the entire employment and business cycle including permanent, temporary and contract recruitment; employee assessment and selection; training; outplacement; outsourcing and consulting.
Réf. JB1784600

Compléter le questionnaire Joindre une lettre de motivation
---