Offre d'emploi non disponible Cette offre d'emploi a expiré et aucune candidature ne peut y être soumise pour le moment.
Business Development Executive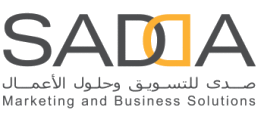 Réf. JB2053804

Compléter le questionnaire Joindre une lettre de motivation
Description du poste
As a Business Development Executive you will work with a protected list of assigned accounts. You will sell advertising and marketing services to prospective business owners. As a business development executive, you will assist business owners in identifying the most effective advertising and marketing strategies for placement in different medias.
Activities may include:

- Maintaining and developing relationships with existing customers via meetings, telephone calls and emails;

- Visiting potential customers to prospect for new business;

- Acting as a contact between a company and its existing and potential markets;

- Negotiating the terms of an agreement and closing sales;

- Gathering market and customer information;

- Representing the organization at trade exhibitions, events and demonstrations;

- Negotiating variations in price, delivery and specifications with managers;

- Advising on forthcoming product developments and discussing special promotions;

- Liaising with suppliers to check on the progress of existing orders;

- Checking quantities of goods on display and in stock;

- Recording sales and order information and sending copies to the sales office;

- Reviewing own sales performance, aiming to meet or exceed targets;

- Gaining a clear understanding of customers' businesses and requirements;

- Making accurate, rapid cost calculations, and providing customers with quotations.

Compétences
The Ideal Candidate:

- Proven pattern of success in media sales or advertising sales to business.
- Consistent record of outperforming quota in previous field sales position(s)
- Successful record of managing sales.
- Bachelor's Degree in Communications, Business, Engineering or related area is preferred.
- Strong understanding of graphic design and web development, and the ability to learn new tasks quickly.
- Exceptional skills in the following: communication, presentation skills, negotiation, closing, organizational, and teamwork.
- Clear sense of integrity, work ethic and a sincere interest in building strong relationships based upon competency and trust.
- Entrepreneurial spirit that propels you to go the extra mile.
- Computer Literacy: Microsoft Office Suite, Adobe Suite, and CRM a plus.

Détails du poste
Lieu de travail:

Amman, Jordanie

Domaine de la société:

Marketing; Publicité; Décoration d'intérieur

Type de la société:

Employeur (secteur privé)

Fonction:

Marketing

Date de démarrage:

Non spécifié

Statut d'emploi:

Non spécifié

Type d'emploi:

Non spécifié

Salaire mensuel:

Non spécifié

Management d'équipe:

Non spécifié

Nombre de postes à pourvoir:

1
Candidat préféré
Niveau de carrière:

Expérimenté

Années d'expérience:

Min: 1 Max: 7

Lieu de Résidence:

Non spécifié

Genre:

Non spécifié

Nationalité:

Non spécifié

Diplôme:

Non spécifié
A propos de la société
SADDA business solutions llc provides total business solutions. Our services include Marketing, Branding, Online Business Solutions, and Interior design.

SADDA business solutions llc provide comprehensive marketing
consultation and creation of advertising campaigns. It is our longterm goal to become THE preferred business development company nationwide.

At SADDA we specialize in developing "Total Brand Experience" by offering a complete range of integrated marketing services, include: Branding, PR, Online Solutions, and Interior Design. Some of our clients are: Arab Orient Insurance Company, DAYA'A restaurant, Indoor cafe, Lebnani snack, Petra visitor center, Istikbal showrooms, Elite showrooms, Kudu restaurant, and Bank of America.

We also publish specialized industry guides: Jordan Building and Construction Guide, and Jordan Travel and Tourism Guide.
Réf. JB2053804

Compléter le questionnaire Joindre une lettre de motivation
---