Offre d'emploi non disponible Cette offre d'emploi a expiré et aucune candidature ne peut y être soumise pour le moment.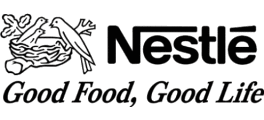 Réf. JB1825425

Compléter le questionnaire Joindre une lettre de motivation
Description du poste
•Recommend insights to the POP Drivers based on thorough understanding of successful demand generation (country, channel, customer, communication, competition, category, shopper & consumer).

•Translate category & brand objectives into channel category objectives in coordination with the respective channel manager.

•Championing promotional process per category (defining objectives, briefing, monitoring, coordinating the implementation, & evaluating all promotions).

•Provide Category and Channel Category trends analysis to support the development of Channel strategies.

•Monitor, track and co-ordinate channel category performance and recommend actions to achieve channel performance targets by category.

•Identify, prioritize, and develop strategies to exploit current and new channel opportunities for Category.

•Track, monitor, and report on key Competitor activity at a Channel level, providing insight to plan for competitive advantage.

•Recommends Sales Translates and adapts category specific briefing in category road shows-lifts based on the promotional plans during the MFR meetings to ensure that the Category targets are met.

•Develops appropriate POS material /In-store displays & stands for generic and country wide activities, including evolution of its effectiveness at point of sale.

•Develops core distribution per channel in alignment with sales management based on the local market situation.

•Provides insight on channel and category trends, including shopper behavior and channel drivers to the sales & marketing teams.

•Responsible for the execution of delegated PFME and co-ordinate the TTS spend per channel & category
Compétences
•Strong knowledge of Strategic Planning

•Strong knowledge of sales and marketing principles and process.

•Regional & country specific shopper and consumer understanding.

•Regional and country specific trade knowledge. Regional trends & Category/Brand knowledge, Knowledge of MAC/Insight Software.

•Financial awareness

•Understand trade channels/ Knowledge of Shopper behavior.

•0 to 3 years marketing experience in FMCG sales and marketing.

•University degree B.A in Business Admin
Détails du poste
Lieu de travail:

Le Caire, Egypte

Domaine de la société:

Produits de grande consommation

Type de la société:

Employeur (secteur privé)

Fonction:

Services d'assistance

Date de démarrage:

Non spécifié

Statut d'emploi:

Non spécifié

Type d'emploi:

Non spécifié

Salaire mensuel:

Non spécifié

Management d'équipe:

Non spécifié

Nombre de postes à pourvoir:

1
Candidat préféré
Niveau de carrière:

Débutant

Années d'expérience:

Non spécifié

Lieu de Résidence:

Non spécifié

Genre:

Non spécifié

Nationalité:

Egypte

Diplôme:

Non spécifié
A propos de la société
COMPANY PROFILE:

Nestlé has the broadest brand and product portfolio of any food company in the world. It is
a human company responding to individual human needs throughout all stages of life, from
good nourishment via its infant milk products to enjoyment and pleasure through its confectionery
and ice cream brands.
Nestlé Egypt was established in 1988, and today it has 2 factories and 6 regional distribution
centers. The company is packing NESCAFÉ instant coffee and NIDO powder milk, in addition
to the fully manufactured products such as Nestlé Ice Cream, Dolce Ice
Cream, CERELAC and MAGGI.
Nestlé NEAR employs around 2300 permanent Employees and during the summer time,
extra 700 seasonal workers. Special attention is given to competency-based recruitment,
motivation and retention of high caliber personnel through:
• Careful selection of candidates based upon professional ability and personal qualities
without any form of discrimination.
• Providing excellent working conditions, competitive salaries and benefits, investing in the
development of staff through local and overseas training.
• Supporting frank and direct communication within the company and reinforcing team spirit.
• Encouraging employee involvement in decision-making.
• Providing open career paths based on equal opportunity and merit.
Réf. JB1825425

Compléter le questionnaire Joindre une lettre de motivation
---