Offre d'emploi non disponible Cette offre d'emploi a expiré et aucune candidature ne peut y être soumise pour le moment.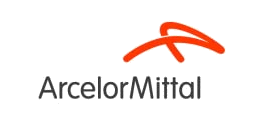 Réf. JB1817354

Compléter le questionnaire Joindre une lettre de motivation
Description du poste
Ensuring Safe and healthy work environment all the time.
Committed to serve operation to achieve production target and best quality final products
Assets value optimization.
Zero down time by adapting best world class maintenance practices.
Continual improvement in respective areas to get maximum utilization aid quality.
Training and developing of work force.
Responsible for maintenance of overhead EOT cranes, material transfer trolleys, mobile equipments like forklifts, man lifters, bobcats etc.
Day to day activity planning, manpower planning, materials planning and implementation of central maintenance plan.
Execution of preventive, scheduled, shutdown maintenance activities. emergency services.
Responsible for maintenance of overhead EOT cranes, motor driven trolleys, hoists, lifting equipments & hydrulic forklifts.
Documentation of complete activities.
Daily log book maintaining.
Knowledge in SAP plant maintenance module, material management, cost control, machining, TPM, ISO9000 & ISO14000 is preferable.
Compétences
Knowledge

•Uses of HSE equipment effectively.
•Mechanical — Knowledge of machines and tools, including their designs, uses, repair, and maintenance
•Education and Training — Knowledge of principles and methods for curriculum and training design, teaching and instruction for individuals and groups, and the measurement of training effects
•Heavy duty rolling mill lifting equipments, EOT cranes, Hydraulic, Lubrication and Pneumatic system,
•TPM, Quality Management system, material management, inventory & warehouse management

Specific Skills

•Overall knowledge in overhead cranes, jib cranes, transfer cars etc, for preventive maintenance, trouble shooting, overhauling etc,
•Periodical maintenance Planning for respective area
•A keen communicator with honed problem solving and analytical ability.
•Follow up with purchase department for the materials timely execution of planned works.
•Implementation of standard maintenance procedures.
•Spares planning for related area.
•Statistical and Analytical analysis of breakdowns / observations & to carry out subsequent modifications to reduce the frequencies of breakdowns.
Détails du poste
Lieu de travail:

AlJubail, Ar. Saoudite

Domaine de la société:

Industrie

Type de la société:

Employeur (secteur privé)

Fonction:

Ingénierie

Date de démarrage:

Non spécifié

Statut d'emploi:

Temps plein

Type d'emploi:

CDI

Salaire mensuel:

Non spécifié

Management d'équipe:

Oui

Nombre de postes à pourvoir:

1
Candidat préféré
Niveau de carrière:

Expérimenté

Années d'expérience:

Min: 10

Lieu de Résidence:

Non spécifié

Sexe:

Mâle

Diplôme:

Baccalauréat / Diplôme supérieur
A propos de la société
ArcelorMittal is the world''''''''s leading steel company, with operations in more than 60 countries.

ArcelorMittal is the leader in all major global steel markets, including automotive, construction, household appliances and packaging, with leading R&D and technology, as well as sizeable captive supplies of raw materials and outstanding distribution networks.

With an industrial presence in over 20 countries spanning four continents, the Company covers all of the key steel markets, from emerging to mature. Through its core values of Sustainability, Quality and Leadership, ArcelorMittal commits to operating in a responsible way with respect to the health, safety and wellbeing of its employees, contractors and the communities in which it operates. It is also committed to the sustainable management of the environment and of finite resources.

The Tubular Products Division of ArcelorMittal is one of the world's largest and most diversified producers of pipe and tube products, servicing markets around the world from 23 different operating locations in 11 different countries. The Tubular Products Division produces and markets virtually the full spectrum of tubing products in an unparalleled range of sizes. With its seamless, spiral welded and longitudinal welded small and large outside diameter products, the company is active in the Energy, Mechanical and Automotive markets.

ArcelorMittal operates tubing facilities on four continents: Europe, Asia, Africa and North and South America. With capacity from Canada to Kazakhstan and from Poland to South Africa, we are able to meet customers' needs around the world. In steel pipes and tubes the Tubular Products Division has annual manufacturing capacity of 3 million tons and revenues in excess of $2.2 billion. It employs over 9,000 employees worldwide, has begun developing its greenfield site in Saudi Arabia and will continue to grow and make its mark on the industry
Réf. JB1817354

Compléter le questionnaire Joindre une lettre de motivation
---