Offre d'emploi non disponible Cette offre d'emploi a expiré et aucune candidature ne peut y être soumise pour le moment.
Director Legislation (General Counsel)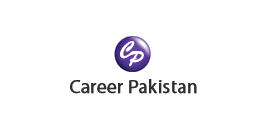 Réf. JB1816479

Compléter le questionnaire Joindre une lettre de motivation
Description du poste
We are looking for candidates for the position of Director Legislation (General Counsel) for a Large Government Organization.

Position Title: Director Legislation (General Counsel)
Position Location: Islamabad
Sector: Government of Pakistan
Company Type: Large Government Organization
Salary Range: Up to 275K -- Please note: This is the Maximum Salary. There is no relocation/signing/job starting allowance.
Additional Benefits: Car (Toyota GLI), Provident Fund, Gratuity, Bonus

Key Responsibility:
-- Research and analysis and preparation of concept papers for any legislative reform under
guidance of the departmental head.
-- Drafting/amending and vetting any new law or regulation as envisaged by the organization.
-- Examination of laws referred to the organization by the Federal Government for its
comments and feedback.
-- Assist being member of Legislation and General Counsel team to advise the organization on
any important legal issue referred to them.
-- Maintain appropriate records for Legislation and General Counsel Department
Compétences
Essential Requirements:
-- University degree in Law
-- Minimum 10 years experience
-- Experience of Corporate and Securities Laws [Note: Please emphasize relevant experience in CV]
-- Currently working at Head of Legal (or one-step lower position) at large multinational (or similar) company
OR currently working at prestigious law firm that provides services to large multinational (or similar) company [Note: If working for a law firm, please list in your CV: Client companies and scope of your work with each company]

-- The ideal candidate should have excellent academic track record, preferably LLB /Bar-at-Law,
LLM degree recognized by Higher Education Commission with at least 10 years' experience in
field of Corporate Legal Consultancy, Legislation and Litigation, in a well reputed multinational/
national group, financial Institution, regulatory organization or private law practice.

-- The candidate must be an Advocate, licensed to practice in the courts of Pakistan with
profound knowledge of corporate and securities laws and adjudicating and dispute resolution
procedures and processes.

-- The individual must be comfortable in working in an automated work environment and should
have exceptional Communication, Writing, Presentation and Analytical Skills with a positive
and proactive team working approach. He/she should be highly motivated professional with a
proven track record of meeting deadlines.
Détails du poste
Lieu de travail:

Islamabad, Pakistan

Domaine de la société:

Secteur public

Type de la société:

Employeur (secteur privé)

Fonction:

Juridique

Date de démarrage:

Non spécifié

Statut d'emploi:

Temps plein

Type d'emploi:

Non spécifié

Salaire mensuel:

US$2.000 - $3.000

Management d'équipe:

Non spécifié

Nombre de postes à pourvoir:

1
Candidat préféré
Niveau de carrière:

Manager

Années d'expérience:

Min: 10

Lieu de Résidence:

Non spécifié

Genre:

Homme

Nationalité:

Non spécifié

Diplôme:

Master
A propos de la société
Career Pakistan assists premier organizations find candidates of world-class competence for their various job positions in Pakistan and abroad.

Following is a short sample of some of our clients:

Nokia Siemens Networks, Coca-Cola, United Nations Development Program (UNDP), Telenor, Teradata, Alcatel-Lucent, Lafarge Pakistan Cement, Novartis Pharmaceuticals, Merck, Metro Cash & Carry, Emaar, Nissan, Bank Alfalah Pakistan (Abu Dhabi Group), Bank Alfalah Afghanistan (Abu Dhabi Group), Serena Hotels (a member of The Leading Hotels of the World), Pearl Continental Hotels, First Microfinance Bank (Aga Khan Development Network), Afghan United Bank, Afghan International Bank, Ufone (Etisalat), ActionAid UK, Huawei, Kashf Microfinance Bank, Beaconhouse, Wateen (Abu Dhabi Group), Wi-tribe (Qatar Telecom), ZTE, PTCL (Etisalat), Airblue, China Mobile Pakistan (Zong)

Career Pakistan undertakes candidate-search assignments for positions in all sectors and at all levels.

Career Pakistan finds candidates for organizations in Pakistan and abroad.

Career Pakistan does not furnish a plethora of CVs (resumes) for appraisal. On the other hand, Career Pakistan focuses on minimizing time of decision-makers by presenting only a handful of pre-screened CVs for selection.

Career Pakistan does not rely on electronic databases that are replete with CVs (resumes) of struggling professionals. Instead, Career Pakistan relies on its 215 advisors to search "live" and quickly for candidates sought. Career Pakistan advisors were enrolled through a painstaking selection process spanning a period of a few years.
Réf. JB1816479

Compléter le questionnaire Joindre une lettre de motivation
---