Offre d'emploi non disponible Cette offre d'emploi a expiré et aucune candidature ne peut y être soumise pour le moment.
Document Controller | Al-Futtaim Shared Services Finance
Fournisseuse de Carrière Or

Cet employeur a obtenu le classement Fournisseuse de Carrière Or selon son historique d'embauche sur Bayt.com.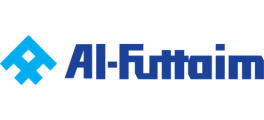 Réf. JB1797089

Compléter le questionnaire Joindre une lettre de motivation
Description du poste
About the business:


Shared Services Finance is a department under Group Finance handling the entire back office related to accounting and auditing for Dubai Festival City, Electronics, Engineering & Technologies and the Head Office Companies. SSF handles Accounts Receivables, Accounts Payables, General Ledger Accounting, Bank Reconciliations, monthly and annual closing and audits for the above mentioned groups.
About the job:

We are currently looking to recruit an experienced Document Controller to be based in our Dubai office.
In this role you will be responsible for:


- Updating of contact details & category in customer master

- Issue of cheque/ cash receipt books, credit note books & manual invoice books as requested by business

- Printing of cheque/ cash/manual invoice/ credit note books and maintaining serial control

- Maintain a Cheque/ Cash/ Manual invoice/ Credit note books log for books in custody, books issued & received back

- Check the last book issued in SAP and ensures cash/cheque receipt books are captured in SAP before issue

- Obtain acknowledgement in manual register while issuing cheque/cash/manual invoice/ credit note books

- Maintain a SBU wise track of dunning notices/ balance confirmations sent by courier

- Assist AR controllers in printing dunning notices, insertion in envelopes

- Sending dunning notices to customers by courier as provided by AR controllers

- Follow up with courier for a soft copy of letters delivered with airway bill nos.

- Maintain a track of letters undelivered/ returned and follow up action required by liaising with respective AR controllers

- Validate the invoice received from Courier Company

- Follow up for pending balance confirmations by calling/faxing customers

- Follow up with AR controllers for expired/inadequate/missing documentation of customers viz trade license, passport copies, credit application, customer engagement form

- Attach credit application, passport copies, trade license in the customer master in SAP

- Track incoming/outgoing documents by entering in document tracker.

- Send updates to AR supervisor

- Assisting to ICM team such as scanning of SIPS documents for Plug Ins and Panatech, and data entry for Plug Ins SIPS documents

- Filing of documents for Cash Clearing team

- Other tasks and various assignments given by Managers.
Compétences
About you:

 
To be successful in winning this role it is essential that you have an excellent command of the English language both written and spoken, be able to work within a team environment and be extremely competent using Microsoft Excel.  You must be reliable, meticulous, dedicated and have a positive attitude.  Graduates will be preferred.
 
Détails du poste
Lieu de travail:

E.A.U.

Domaine de la société:

Comptabilité/Audit

Type de la société:

Employeur (secteur privé)

Fonction:

Autre

Date de démarrage:

Non spécifié

Statut d'emploi:

Non spécifié

Type d'emploi:

CDI

Salaire mensuel:

Non spécifié

Management d'équipe:

Non

Nombre de postes à pourvoir:

1
Candidat préféré
Niveau de carrière:

Manager

Années d'expérience:

Non spécifié

Lieu de Résidence:

Non spécifié

Sexe:

Non spécifié

Nationalité:

Non spécifié

Diplôme:

Non spécifié
A propos de la société
Established in the 1930s as a trading business, Al-Futtaim is one of the most progressive regional business houses headquartered in Dubai, United Arab Emirates.

Structured into six divisions; automotive, retail, electronics, engineering and technology, real estate, financial services and general services, Al-Futtaim operates through more than 60 companies and maintains a decentralised approach, giving individual businesses flexibility and versatility to maintain a competitive stance.

Employing in excess of 20,000 people across the UAE, Bahrain, Kuwait, Qatar, Oman, Egypt, Syria, Pakistan, Singapore and Europe, this approach benefits employees, providing a clearly defined work culture where individuals are empowered with authority and responsibility for their work.

The success of Al-Futtaim is attributed to proactively managing change whilst upholding the values of integrity, service and social responsibility. The majority of businesses, built on a portfolio of world leading brands, dominate their sector.
Réf. JB1797089

Compléter le questionnaire Joindre une lettre de motivation
---