Offre d'emploi non disponible Cette offre d'emploi a expiré et aucune candidature ne peut y être soumise pour le moment.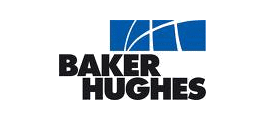 Réf. JB1807735

Compléter le questionnaire Joindre une lettre de motivation
Description du poste
"One of the most rewarding things about working for Baker Hughes is that you learn to understand and navigate the many transitions across different cultures, locations, sciences, product lines, skill sets, processes and environments. These challenges really help you to develop your character, business skills, technical knowledge and wisdom. It's fun almost all of the time!"- Steve - Engineering Manager

Do you have substantial oil industry and wellsite supervisory experience? We're looking for a Drilling Supervisor to be responsible for executing the drilling and completions program at the wellsites in a variety of countries. The successful candidate will closely supervise the drilling contractor, Baker Hughes product line representatives, third parties, and client representatives to safely deliver integrated operations projects on time and on budget. In a complex operation, the total personnel at a rig site may exceed 100 people at any given time.

You will become involved during the initial mobilization and rig acceptance, working closely with our Rig Auditor, Rig Start-up Manager and Drilling Superintendent to ensure the rig and personnel are prepared to commence operations. Once the drilling / completions operations begin, you will work closely with the Superintendent and Drilling Engineer to improve operations efficiency in all activities.

We are looking for someone with a broad knowledge of all aspects of rig equipment and drilling / completions operations activity. You will be well versed in drilling fluids, cementing operations, drill string design, pore pressure/fracture pressure determination; bit selection, hydraulics and dull grading; directional drilling, coring, completions and fishing. Armed with this knowledge, the successful candidate will be well equipped to consider the various product lines and ensure the optimum approach is taken. You will have a thorough understanding of rig systems (Lifting, Rotating, Circulating, Power and Pressure Control) and be IWCF or IADC well control certified for drilling, workover and well services activity.
Compétences
We expect you to be a proven team leader and strong communicator who will work collaboratively to advance the project. A well developed planning and analytical problem solving approach is required. You must also have good oral and written English communication skills. Fluency in other applicable languages is a plus.

The Drilling Supervisor must at all times set high expectation for HSE compliance. This will include a constant focus on HSE in all operations and a willingness to shut down operations that are unsafe. Additionally, you will conduct safety meetings, job safety analysis (JSA), risk reviews, safety stand downs, etc.

Overall, the successful candidate must have a Bachelor's degree in engineering, mathematics or a related science discipline plus substantial oil industry experience and applicable wellsite supervisory experience for this role.

Integrated Operations is a driving force for growth within Baker Hughes, a global oilfield service company with over 58,000 employees working in 80 countries. We have more than 100 years of expertise in providing technological innovations to the energy industry. Integrated Operations delivers a full spectrum of solutions to clients across the globe, and the key to its success is the people who make up the Integrated Operations team. We seek talented people from across the world to complement our expert teams in well design, planning, performance management, and fit for purpose drilling, evaluation, completion and production services.
Détails du poste
Lieu de travail:

Dubaï, E.A.U.

Domaine de la société:

Pétrole

Type de la société:

Employeur (secteur privé)

Fonction:

Ingénierie

Date de démarrage:

Non spécifié

Statut d'emploi:

Non spécifié

Type d'emploi:

Non spécifié

Salaire mensuel:

Non spécifié

Management d'équipe:

Non spécifié

Nombre de postes à pourvoir:

1
Candidat préféré
Niveau de carrière:

Expérimenté

Années d'expérience:

Non spécifié

Lieu de Résidence:

Non spécifié

Sexe:

Non spécifié

Nationalité:

Non spécifié

Diplôme:

Non spécifié
A propos de la société
Baker Hughes serves the worldwide oil and natural gas industry with reservoir consulting and products and services for drilling, formation evaluation, completion and production. We are a leading provider for high-performance technology that creates value from oil and gas reservoirs. Virtually every product and service we provide is designed to lower costs, reduce risk or improve productivity during activities directly related to hydrocarbon extraction, advancing reservoir performance. Baker Hughes operates in over 90 countries serving independent, international and national oil companies. Our service network is organized into 23 Geomarkets operating in 9 regions and 2 hemispheres. Region and Geomarket management teams work to understand customer needs and coordinate delivery of individual products and comprehensive service solutions that include the right Baker Hughes technologies for the project.

Baker Hughes is an Equal Employment Affirmative Action Employer.
Réf. JB1807735

Compléter le questionnaire Joindre une lettre de motivation
---