Offre d'emploi non disponible Cette offre d'emploi a expiré et aucune candidature ne peut y être soumise pour le moment.
Economic Security Field Officer- in Ramadi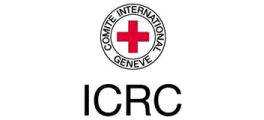 Réf. JB1815125

Compléter le questionnaire Joindre une lettre de motivation
Description du poste
Collects information on the situation in the field
 Is aware of the socio-political and socio-economic situation
 Advises the office in various fields such as politics, economy, religion, culture, etc
 Contributes to the ICRC's general understanding of the economic security situation in particular of vulnerable female households and handicaped with clear economic studies
 Collects relevant information in the field for the implementation of the programme and relays it to the office and EcoSec Program Manager.
 Attends information/co-ordination meetings, collects information on other actors (INGO, NGO, Foundations, Community leaders / committees, Government) and their programmes in his area of responsibilities
 Develops a clear understanding of the work of the local authorities and its network, ensures communication and cooperation with the designated contact persons in districts and exchange of relevant information.

Manages the implementation of Micro Economic Initiatives (MEIs) in Ramadi

 Conducts feasibility studies to evaluate the possibility of implementing MEIs in his/her AoR, either through with local partners or directly by the Field Officer
 Selects beneficiaries as well as designs; plans; distributes; monitors and conducts impact evaluations of the MEI projects in his/her AoR
 Provides technical support, advice and guidance during the whole project cycle
 Collects and selects (potentially with local NGOs) relevant MEI projects and designs a plan of action; a log frame and a budget for each project.
 Verifies all projects proposed by the beneficiaries, including business plans and budget; studies the feasibility of those proposals; and forwards them to the EcoSec Program Manager for approval.
 Conducts disseminations of the MEI program to potential beneficiaries and relevant interlocutors (local authorities, NGOs and influential groups/individuals)
 Proposes adjustments or corrective steps when necessary
 Supervises the work of any implementing partners, and, where utilized, contractors and their staff
 Shows sound judgment and ability to deal with special cases and propose suitable solutions

Runs field activities under the supervision of the Head of office and EcoSec Program Manager
 Organises and carries out assessments, implementation, as well as monitoring visits; and evaluation of the programmes upon request.
 Collaborates closely with LOG department (for local purchases) ensuring that all EcoSec rules and procedures are fully respected during the distributions
 Independently initiates and maintains a network of contacts relevant to the EcoSec programme, with local authorities, local associations, NGOs and beneficiaries

Reporting
 Immediately reports any problems or delays in the implementation of the programme or the projects to the Head of Office and EcoSec Program Manager
 Contributes to the Weekly Operational Report and Quarterly Ecosec Report
 Provides statistics or other specific reports when required, in a timely and accurate manner
 Provides written impact evaluation reports when requested
 Treats all information with the necessary confidentiality when required
Compétences
Minimum required knowledge & experience
 High school degree
 2 years work experience in a similar field
 good command of written and spoken English
 Good computer skills
 Good knowledge of geographically assigned environment
 Good analytical skills


Standard Function Description
 Assist the delegate in running field activities for specific sectors
 Contributes to the implementation and running of specific project/ programmes
 Maintains contacts with local authorities at municipal degree, local Red Cross Branches, population, suppliers, etc. under supervision

What we offer
 An opportunity to help the victims of conflict
 Multicultural, friendly, dynamic, rewarding work within an international team
 Training courses throughout your career
 Ample support in integrating into the ICRC working environment
Détails du poste
Lieu de travail:

Irak

Domaine de la société:

Communauté/Services sociaux/et Bénévolat

Type de la société:

Organisation à but non lucratif

Fonction:

Autre

Date de démarrage:

Non spécifié

Statut d'emploi:

Temps plein

Type d'emploi:

CDI

Salaire mensuel:

Non spécifié

Management d'équipe:

Non

Nombre de postes à pourvoir:

1
Candidat préféré
Niveau de carrière:

Expérimenté

Années d'expérience:

Non spécifié

Lieu de Résidence:

Irak

Genre:

Non spécifié

Nationalité:

Irak

Diplôme:

Etudes secondaires ou équivalent
A propos de la société
The International Committee of the Red Cross (ICRC) is an impartial, neutral and independent organization whose exclusively humanitarian mission is to protect the lives and dignity of victims of war and internal violence and provide them with assistance.
Réf. JB1815125

Compléter le questionnaire Joindre une lettre de motivation
---