Offre d'emploi non disponible Cette offre d'emploi a expiré et aucune candidature ne peut y être soumise pour le moment.
Electrical Maintenance Team Leader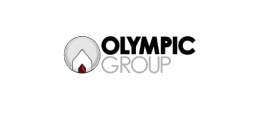 Réf. JB1781025

Compléter le questionnaire Joindre une lettre de motivation
Description du poste
• Participates with the maintenance manager in setting preventive and predictive periodic plans and programs of electric maintenance for all factory tools and supervising their execution
• Analyzes the frequent failures, diagnosing its causes, suggesting suitable treats and supervising corrective action to decrease the probability of those failures
• Coordinates with maintenance manager the technical specifications for all electric spare parts needed to be purchased and their alternatives
• Monitors pre-maintenance preparation and coordinating with the warehouse for quick providing of spare parts
• Follows up inspection reports and supervising the performance of workers in repairing failures that could retard production and reasons of those failure and their repeatability
• Estimates the electric section budget and reporting to the maintenance manager, following up the section expanses and achieving cost reductions
• Develops profile of all information for each tool
• Provides tools of the section
• Commits technical rules
• Delivers daily maintenance requests to the technicians
• Sets maintenance works assigned to production department
• Working on cost reduction of the product through maintenance activities
• Recommends the organizing spare parts warehouse
• Improves workers performance through appropriate trainings
• Introduces efficient Maintenance methods.
• Initiates and directs procedures to increase the section output.

Compétences
Effective Communication – Decision Making – Computer Literate – Flexibility and ability to learn – Planning and Organising skills – Ability to work under pressure and meet tight deadlines – Ability to motivate others – achievement oriented and focused on producing results

Formation
Engineering

Détails du poste
Lieu de travail:

Le Caire, Egypte

Domaine de la société:

Fabrication et Production

Type de la société:

Employeur (secteur privé)

Fonction:

Ingénierie

Date de démarrage:

2012-05-01

Statut d'emploi:

Temps plein

Type d'emploi:

CDI

Salaire mensuel:

Non spécifié

Management d'équipe:

Oui

Nombre de postes à pourvoir:

2
Candidat préféré
Niveau de carrière:

Expérimenté

Années d'expérience:

Min: 3 Max: 10

Lieu de Résidence:

Egypte

Genre:

Mâle

Nationalité:

Egypte

Diplôme:

Baccalauréat / Diplôme supérieur
A propos de la société
Olympic Group (OG) is the market leader and pioneer in the white goods industry in the Egyptian market and the region, with strong vertically and horizontally integrated operations. While the company traces its roots back to the 20s of the last century, OG was established in 1995 as a holding company that overlooks a number of closely related subsidiaries engaged in the manufacturing and trading of household appliances, consumer electronics and related industries.

Olympic Group capitalized on a diverse history and expertise to further expand in the whole region. Driven by the need for a top-notch competent product, Olympic Group has undergone horizontal and vertical growth.
In other words, a wider range of products has been introduced and quality standards have been maximized to prime effectiveness. Due to its expertise, maturity and diagnostic understanding of the Egyptian market, Olympic Group long history is enriched with all kinds of encounters and has managed to stand unsurpassed among other economic structures in the region.

The core activities of the company are supported with the after sales service available through the largest and most effective specialized 45 centers geographically spread throughout the country serving our customers 7 days a week. Also we serve our customers through a state of the art call center with more than 100 highly trained agents.

For more information about Olympic Group Products please visit our website: www.olympicgroup.com

Réf. JB1781025

Compléter le questionnaire Joindre une lettre de motivation
---