Offre d'emploi non disponible Cette offre d'emploi a expiré et aucune candidature ne peut y être soumise pour le moment.
Executive Coordinator, Islamabad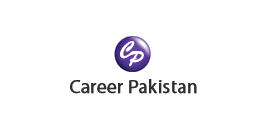 Réf. JB1820826

Compléter le questionnaire Joindre une lettre de motivation
Description du poste
We are looking for candidates for the positions of Executive Coordinator at Large Multinational Companies.

Company Type: Large Multinational Company
Position Title: Executive Coordinator
Number of positions: 4
Note: There are 4 positions at four different companies (one at each company), with identical requirements
Salary Range: 50K to 100K -- may vary (based on candidate credentials)
Reports To: Either CEO or Number 2-level staff at company
Location: Islamabad
Note:
-- 3 positions require work in Islamabad only.
-- One position requires travel to Dubai -- approximately for a one-week stay in Dubai every 1 or 2 months.
[This is a great opportunity for those interested in frequent fully-paid international travel to Dubai]
Compétences
Essential Requirements:
-- Gender: Female (only)
-- Currently located in Islamabad/Rawalpindi
-- Experience: About 2 to 5 years (or more) work experience
-- Experience as Executive Coordinator (or Executive Secretary, Executive Assistant, Office Coordinator, Office Manager, Admin Executive etc) -- working in an office support role, closely with senior company official (CEO, President, MD, VP, Director, etc)
OR Recent experience in Admin/Coordination type jobs
-- Experience working with Multinational Companies, International Organizations, International NGOs, Foreign Donors, or similar organizations
OR Recent experience working with companies abroad
-- Excellent interpersonal/communication skills
-- Refined/elegant/polished personality

Job Description:
-- Provide administrative support
-- Manage calendar of events and meetings, screen mails and calls to determine priority and act accordingly
-- Provide support in drafting mails/letters for internal/external correspondence
-- Coordinate internal/external meetings
-- Maintain follow up with management and staff on various action items
-- Prepare various Powerpoint presentations as advised
-- Coordinate with HR/Admin for operational issues

The ideal candidate should:
-- Hold a Bachelors/Master's degree in any discipline. MBA would be an added advantage.
-- Have 2 - 5 years of coordination/ assistance experience
-- Be patient, good listener and customer oriented


Essential Skills:
-- Proficient in operating MS Office suite specifically Excel and Powerpoint
-- Fluency in English
Détails du poste
Lieu de travail:

Islamabad, Pakistan

Domaine de la société:

Télécommunications; Secteur public; Produits de grande consommation

Type de la société:

Employeur (secteur privé)

Fonction:

Secrétariat

Date de démarrage:

Non spécifié

Statut d'emploi:

Temps plein

Type d'emploi:

CDI

Salaire mensuel:

US$500 - $1.000

Management d'équipe:

Non

Nombre de postes à pourvoir:

4
Candidat préféré
Niveau de carrière:

Expérimenté

Années d'expérience:

Min: 2

Lieu de Résidence:

Non spécifié

Sexe:

Femelle

Nationalité:

Non spécifié

Diplôme:

Non spécifié
A propos de la société
Career Pakistan assists premier organizations find candidates of world-class competence for their various job positions in Pakistan and abroad.

Following is a short sample of some of our clients:

Nokia Siemens Networks, Coca-Cola, United Nations Development Program (UNDP), Telenor, Teradata, Alcatel-Lucent, Lafarge Pakistan Cement, Novartis Pharmaceuticals, Merck, Metro Cash & Carry, Emaar, Nissan, Bank Alfalah Pakistan (Abu Dhabi Group), Bank Alfalah Afghanistan (Abu Dhabi Group), Serena Hotels (a member of The Leading Hotels of the World), Pearl Continental Hotels, First Microfinance Bank (Aga Khan Development Network), Afghan United Bank, Afghan International Bank, Ufone (Etisalat), ActionAid UK, Huawei, Kashf Microfinance Bank, Beaconhouse, Wateen (Abu Dhabi Group), Wi-tribe (Qatar Telecom), ZTE, PTCL (Etisalat), Airblue, China Mobile Pakistan (Zong)

Career Pakistan undertakes candidate-search assignments for positions in all sectors and at all levels.

Career Pakistan finds candidates for organizations in Pakistan and abroad.

Career Pakistan does not furnish a plethora of CVs (resumes) for appraisal. On the other hand, Career Pakistan focuses on minimizing time of decision-makers by presenting only a handful of pre-screened CVs for selection.

Career Pakistan does not rely on electronic databases that are replete with CVs (resumes) of struggling professionals. Instead, Career Pakistan relies on its 215 advisors to search "live" and quickly for candidates sought. Career Pakistan advisors were enrolled through a painstaking selection process spanning a period of a few years.
Réf. JB1820826

Compléter le questionnaire Joindre une lettre de motivation
---