Offre d'emploi non disponible Cette offre d'emploi a expiré et aucune candidature ne peut y être soumise pour le moment.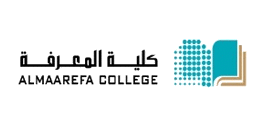 Réf. JB1786670

Compléter le questionnaire Joindre une lettre de motivation
Description du poste
- Maintain day-to-day financial control of the service within budget heads agreed by the trustee board.
- Ensure that all finances are properly administered and monitored, including credit control.
- Advise on the proper allocation of resources.
- Ensure that appropriate financial regulations and controls are in place and in use at all times.
- Prepare and review detailed budgets for approval by the Board and relevant auhoriries.
- Make regular reports to the governing body on income, expenditure and
any variations from budgets.
- Ensure that all financial reporting obligations are met in relation to submissions for funding, for grant aid, for contracts and any other initiatives.
- Liaise and negotiate, as appropriate, with the funding authority and other
funding sources on future service delivery initiatives and developments.
- Maintain appropriate relations with funders and make reports as
necessary, ensuring compliance with any contracts.
- Identify opportunities for funded development of the service and to
submit bids and applications accordingly.
- Undertake such other duties and tasks as may lie within the scope of this post to ensure the effective delivery and development of the service.
Compétences
- Saudi nationals preferred.
- Accounting/Finance certifications are a plus.
- Proven administrative, leadership and management ability in the areas of strategic planning and organisational development.
- Ability to devise and implement strategic development and resource plans, particularly in the areas of service development, staff development and the management of change.
- Ability to work on own initiative, prioritise work, handle pressure and take day-to-day decisions on the running of the organisation.
- Ability to develop, monitor and maintain management information systems and procedures.
- Ability to undertake fundraising and marketing activities.
- Experience of financial responsibility for a budget, including experience of SORP accounting guidelines, end of year accounts and external liaison
with auditors.
- Ability to communicate effectively in person, in writing and over the telephone with individuals and with a wide variety of organisations and audiences and to research, analyse and interpret complex information and produce clear verbal and written reports.
- Ability to lead and to contribute to the team.
- Understanding of equalities and diversity best practice and legislative requirements in relation to service delivery, business development and recruitment of staff and volunteers.
- Proven and working knowledge of ERP.
Formation
Finance/Accounting
Détails du poste
Lieu de travail:

Riyad, Ar. Saoudite

Domaine de la société:

Education, formation et bibliothèque

Type de la société:

Employeur (secteur privé)

Fonction:

Comptabilité/Finance/Bancaires

Date de démarrage:

Non spécifié

Statut d'emploi:

Temps plein

Type d'emploi:

CDI

Salaire mensuel:

Non spécifié

Management d'équipe:

Oui

Nombre de postes à pourvoir:

1
Candidat préféré
Niveau de carrière:

Manager

Années d'expérience:

Min: 5 Max: 10

Lieu de Résidence:

Arabie Saoudite

Genre:

Non spécifié

Diplôme:

Master
A propos de la société
Introduction:

Al Maarefa College for Science & Technology (MCST) has been established with the vision to be the pioneer in the Arabian Gulf region in preparing future leaders in all the college majors
MCST aims to train and develop competent professionals in Medicine, Pharmacy, Respiratory Therapy, Nursing, Computer Science and Information Systems for both the private and public sectors to contribute effectively & innovatively to the economic and social growth in Saudi Arabia through offering distinctive & quality education using up to date educational approaches and tools.

Curriculum & Accreditation:

MCST is accredited and licensed from the Saudi Ministry of Higher Education. All academic curriculum for each specialty is designed by King Abdullah Institute for Research & Consulting Studies.

The academic programs are accredited by the National Commission for Assessment and Academic Accreditation (NCAAA), scientific professional associations, and prominent international universities. Over 40 PhD professionals have participated in MCST's curriculum design.

The College Academic programs:

The College offers degrees in the following specializations:

- Bachelor of Science in Medicine and Surgery
- (PharmD)
- Bachelor of Science in Nursing
- Bachelor of Science in Respiratory Therapy
- Bachelor of Science in Computer Science
- Bachelor of Science in Information Systems
- Bachelor of Science in Emergency Medical Services

Faculty of MCST:

In our endeavor to achieve excellence and competitive advantage, we are highly selective of the people we hire.
The College faculty is composed of about (100) full time & part-time academic staff. They are holders of PhD and Masters degrees and are recognized for their achievements in their respective fields.
Réf. JB1786670

Compléter le questionnaire Joindre une lettre de motivation
---