Offre d'emploi non disponible Cette offre d'emploi a expiré et aucune candidature ne peut y être soumise pour le moment.
General Manager - Transport | Al-Futtaim Logistics
Fournisseuse de Carrière Or

Cet employeur a obtenu le classement Fournisseuse de Carrière Or selon son historique d'embauche sur Bayt.com.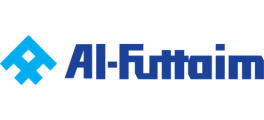 Réf. JB1835766

Compléter le questionnaire Joindre une lettre de motivation
Description du poste
About the Business:



Al-Futtaim Logistics is a leading Supply Chain Management company in Dubai, UAE, with our major shareholder being one of the largest business houses in the lower Gulf region. Al-Futtaim logistics, started as a small warehouse for Al-Futtaim products about 25 years ago, and has developed over the years into one of the largest logistics service providers in the UAE. We have nearly 500 people on our diverse team from 20 different countries. 

We offer superior pan-Arab supply chain management solutions including warehousing and distribution, freight forwarding as well as IT solutions and Supply Chain Design and Consulting. The company has an international network of offices and agents for overseas freight and warehousing and distribution centres in all major UAE cities and ports.

About the Job:


We are currently looking to recruit a General Manager for the Transport division of Al Futtaim Logistics, to work from our Jebel Ali based operations.

Al-Futtaim Logistics is one of the leading road transport service providers in the GCC, operating a varied fleet of state-of-the-art vehicles.

We are looking for someone who can ensure the profitability and growth of Staff Transport, General Transport, Relocations and Contract Logistics department, through efficient and effective management and strong proactive leadership, technical proficiency, proactive Customer interaction, and strong Employee Engagement.

Reporting to the Managing Director, your role will be to:

* Control cost in the department through strict measurement and control of MPC, Fleet cost, Fuel cost, outsourcing and subcontracting
* Review periodic reports provided by the service provider, attend periodic meetings, ensure agreement between business and service provider with respect to actions and follow up of the deliverables. In case of identification of gaps proactively involve relevant parties for action
* Ensure the centralised planning of all resources in order to maximise utilisation and minimise idle time - In charge to kaizen the different processes of the department in order to improve efficiency and reduce waste
* Conduct check and audits to ensure compliance to agreements by business and service provider, and ensure action is taken by business or service provider for the gaps
* Yearly Budget for the department and Yearly advance planning of capex, including, equipment and IT
* Maximise the profitability of the Department, whilst balancing the financial performance with the highest standard of safety practices and business continuity
* Successfully develop and grow the business of the Department in line with Company/Divisional targets
* Attract and maintain non group business
* Manage operational and financial performance activities for new projects
* Develop, grow and implement project related opportunities within group, and 3suprd/sup party revenue
* Maintain and increase Sales
* Increase Net Profit achieved from year to year
* Manage an increasing net contribution and manpower cost
* Improve visibility of vehicles through tracking systems and bring routing in line with optimal efficiencies related to cost and legal requirements.
Compétences
Skills and experience:


To apply for this role you should have the following skills, experiences and qualifications:
* Formal education and training in logistics
* Minimum 8 years managerial experience in a logistics environment specifically road transport operations
* Knowledge of GCC road networks and operations,  Warehousing and Distribution, Relocations and routing and scheduling.
* Knowledge of the Middle East logistics or transportation industry would be highly advantageous
* Working knowledge of fleet management
* Proven strong business development and relationship building abilities
* Highly organized, pro active and be able to work under pressure
* Problem solving, attention to detail and ability to maintain high degree of confidentiality.

 
Détails du poste
Lieu de travail:

E.A.U.

Domaine de la société:

Management; Transports

Type de la société:

Employeur (secteur privé)

Fonction:

Autre

Date de démarrage:

Non spécifié

Statut d'emploi:

Non spécifié

Type d'emploi:

CDI

Salaire mensuel:

Non spécifié

Management d'équipe:

Non

Nombre de postes à pourvoir:

1
Candidat préféré
Niveau de carrière:

Manager

Années d'expérience:

Non spécifié

Lieu de Résidence:

Non spécifié

Genre:

Non spécifié

Nationalité:

Non spécifié

Diplôme:

Non spécifié
A propos de la société
Established in the 1930s as a trading business, Al-Futtaim is one of the most progressive regional business houses headquartered in Dubai, United Arab Emirates.

Structured into six divisions; automotive, retail, electronics, engineering and technology, real estate, financial services and general services, Al-Futtaim operates through more than 60 companies and maintains a decentralised approach, giving individual businesses flexibility and versatility to maintain a competitive stance.

Employing in excess of 20,000 people across the UAE, Bahrain, Kuwait, Qatar, Oman, Egypt, Syria, Pakistan, Singapore and Europe, this approach benefits employees, providing a clearly defined work culture where individuals are empowered with authority and responsibility for their work.

The success of Al-Futtaim is attributed to proactively managing change whilst upholding the values of integrity, service and social responsibility. The majority of businesses, built on a portfolio of world leading brands, dominate their sector.
Réf. JB1835766

Compléter le questionnaire Joindre une lettre de motivation
---