Offre d'emploi non disponible Cette offre d'emploi a expiré et aucune candidature ne peut y être soumise pour le moment.
Geographical Information System Engineer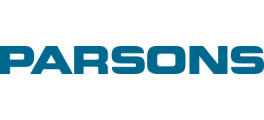 Réf. JB1813741

Compléter le questionnaire Joindre une lettre de motivation
Description du poste
Project Overview:
Parsons is providing design and construction supervision and management services to community development infrastructure and housing across Saudi Arabia. We are seeking engineers, architects, inspectors, surveyors and construction management and administration personnel with community development construction supervision and management experience to join our growing team in Saudi Arabia.

Be Part of a Global Firm Committed to a Sustainable World

Through Parsons' engineering and construction management services, we deliver innovative, safe and sustainable infrastructure in UAE, KSA, Qatar, Oman, Bahrain and Kuwait.
Our focus is on delivering air, rail, road and highway transportation; water conveyance and/or wastewater treatment; housing and buildings, land development and public infrastructure to our clients and your communities. Parsons creates interconnected communities and world class infrastructure.

Job Description: GIS Engineer
A geographical information system (GIS) is a computer system used for collecting, manipulating, storing, analyzing and presenting geographical information. This system will be used in tracking the status of all residences and other aspects of the project, and it would be particularly useful during the sales and marketing of these properties. Those working in this area are responsible for producing data for a wide range of facilities.
Typically a GIS Engineer will be involved in collecting geographical data by using technology such as GPS to record the location of assets, including street lights and bridges, or transferring details on paper maps, such as the location of pipe lines or telecoms cables, into a digital format.
They will also develop the programs best able to store this information as well as tools for transferring data between systems. Geographical information system engineers are also expected to produce the best ways of presenting this information to those who need it.

GIS Engineers may perform many of the following tasks:
• Developing tools for transferring GIS data.
• Maintaining structures needed for data storage.
• Promoting GIS benefits.
• Managing project costs.
Compétences
Required:
Minimum 9 years experience designing and using GIS.

Education:
A Degrees or Higher National Diplomas in surveying, computer science, town planning, geography, cartography, and geographical information systems.

Skills:
• Being proactive and self motivated.
• Having strong written and spoke communication skills.
• Being able to work under pressure.
• Having time management skills.
• Having interpersonal abilities.
• Being analytical and methodical.
• Having high attention to details.
• Having IT skills.
• Being reliable and trustworthy.
• Having strong interest in map design and geography.
Cette offre d'emploi a été publiée dans les Spécialités suivantes:
SIG
Détails du poste
Lieu de travail:

Riyad, Ar. Saoudite

Domaine de la société:

Ingénierie

Type de la société:

Employeur (secteur privé)

Fonction:

Ingénierie

Date de démarrage:

Non spécifié

Statut d'emploi:

Temps plein

Type d'emploi:

CDI

Salaire mensuel:

Non spécifié

Management d'équipe:

Non spécifié

Nombre de postes à pourvoir:

1
Candidat préféré
Niveau de carrière:

Expérimenté

Années d'expérience:

Min: 7

Lieu de Résidence:

Non spécifié

Genre:

Mâle

Diplôme:

Non spécifié
A propos de la société
The Parsons Corporation, headquartered in Pasadena, California is one of the world's largest international engineering, procurement, and construction organizations. Parsons is a recognized leader in ground transportation, aviation, infrastructure, water, wastewater, environmental, oil and gas, petroleum processing, chemical, power, pulp and paper industries, as well as government, industrial, community development.
Réf. JB1813741

Compléter le questionnaire Joindre une lettre de motivation
---