Offre d'emploi non disponible Cette offre d'emploi a expiré et aucune candidature ne peut y être soumise pour le moment.
HR Business Partner - Kuwait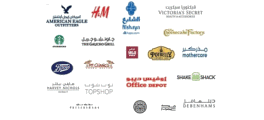 Réf. JB1788724

Compléter le questionnaire Joindre une lettre de motivation
Description du poste
The Division:


Human Resources
The HR function within Alshaya comprises recruitment, HR services, learning & development and compensation & benefits. The division plays a pivotal role in Alshaya's success by providing high quality recruitment of the best people in line with the company's planned expansion programmes. There is a strong emphasis on the personal development of employees to prepare them for growth within the organization. Close ties are maintained with the brands we represent and their managers ensuring that all employees are encouraged to reach their full potential.

The Role:

A super opportunity has arisen working in Middle East's leading retail company.  You will be working in alignment with the HR vision/mission statement and  will liaise closely with key stakeholders by acting as a tactical HR Business Partner to support the Division/Market to successfully achieve its business plan and overall strategy through the effective development, implementation and management of best practice HR activities.
As the main HR interface with key stakeholders the HRBP will act as an ambassador for the HR function as a whole and demonstrate key HR behaviours & values.

Compétences
Responsibilities:


-
Work closely and partner with senior management to understand the annual Business Plan and support the close alignment of divisional/market organisational structures through the utilisation of external benchmarking expertise and knowledge of the company organisational design process.


-
Accountable for all aspects of Resourcing and Retention.


-
Responsible for ensuring a clear understanding and smooth delivery of the Compensation and Reward process.


-
Support and coach line and senior managers on the Company's Disciplinary and Grievance and Performance Management Processes to promote fairness, consistency of approach and employee satisfaction and productivity.


-
Identify opportunities/initiatives for improvement of HR processes and managerial skills through proactive consultation with stakeholders.




Détails du poste
Lieu de travail:

Koweït

Domaine de la société:

Ressources humaines

Type de la société:

Employeur (secteur privé)

Fonction:

Autre

Statut d'emploi:

Non spécifié

Type d'emploi:

CDI

Salaire mensuel:

Non spécifié

Nombre de postes à pourvoir:

1
Candidat préféré
Niveau de carrière:

Manager

Années d'expérience:

Non spécifié

Lieu de Résidence:

Non spécifié

Genre:

Non spécifié

Nationalité:

Non spécifié

Diplôme:

Non spécifié
A propos de la société
M.H. Alshaya Co. is a leading international franchise operator for over 70 of the world's most recognised retail brands including Starbucks, H&M, Mothercare, Debenhams, American Eagle Outfitters, P.F. Chang's, The Cheesecake Factory, Victoria's Secret, Boots, Pottery Barn and KidZania. The company operates over 2,600 stores across diverse customer sectors: Fashion & Footwear, Health & Beauty, Food, Optics, Pharmacy, Home Furnishings and Leisure & Entertainment. Alshaya's stores can be found in markets across the Middle East and North Africa, Russia, Turkey and Europe and the company employs more than 40,000 people from over 110 nationalities. The company has established itself as the industry leader across these territories through a combination of local market understanding and a comprehensive commitment to customer service. Growth in each of its operating divisions and brands is supported by continuous investment in talent and infrastructure. It applies best practices in retail operations, merchandising, marketing, information technology, logistics, real estate, human resources and financial controls. M.H. Alshaya Co. is the retail business of the Alshaya Group, which was founded in Kuwait in 1890 and today represents one of the most dynamic companies in the Middle East. In addition to its retail operations, the Alshaya Group is active in a number of other sectors including real estate, automotive, hotels, trading and investments. Learn more about the company at www.alshaya.com
Réf. JB1788724

Compléter le questionnaire Joindre une lettre de motivation
---