Offre d'emploi non disponible Cette offre d'emploi a expiré et aucune candidature ne peut y être soumise pour le moment.
Hyperion Manager/Senior Manager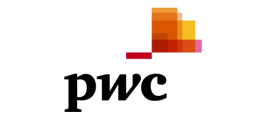 Réf. JB1816495

Compléter le questionnaire Joindre une lettre de motivation
Description du poste
We are seeking to recruit individuals with deep EPM system design and implementation skills and experience specifically in the Oracle Hyperion Tool sets to focus on delivering Finance transformation projects as part of a senior PwC/Client team. You will have extensive experience of leading major EPM Hyperion Projects, Managing teams and closely interacting with clients up to CFO level.

You will be part of a highly skilled, specialist team of finance change professionals while at the same time you will be encouraged to initiate and develop new ideas. Our team have an excellent track record of delivering high quality work to major international clients and has ambitious growth plans for the next few years.

Responsibilities:

This role will be mainly client-side, developing teams and leading/ supporting transformational work and change engagements as well as some business development responsibilities.

Key Responsibilities:
• Lead implementation projects the Oracle Hyperion suite of tools within large projects for our portfolio of blue chip clients including managing junior team members in requirements, design and build of solutions.
• Service a wide variety of clients, getting to know and understand their unique business issues and needs
• Collaborative working style, with a focus on knowledge sharing and innovative thinking
• Recruit, supervise and train team members - assign and coach junior members of the project team on execution of fieldwork.
• Should be outcome focused and result oriented
• Stay abreast of current business and economic developments relevant to the client's business; and use current technology and tools to enhance the effectiveness of services provided.
Compétences
We would expect all applicants to have considerable experience of leading performance management programmes using Hyperion, preferably within a major blue chip or consulting environment.

You will have been supporting decision making at a senior level (CFO level) and be able to demonstrate a track record of implementation success, achieving savings and overcoming various challenges.
At least some relevant industry sector experience is essential so please detail this on your applications/ CV.

In addition, we require all candidates to have:

• Education to Degree level. Additional qualifications such as ACA/ACCA/CIMA/MBA are valued but not essential.
• 6 to 10 years experience in a similar role with at least 2 years experience of leading projects in Oracle Hyperion in one or more of the following areas: Consolidation and Reporting, budgeting and forecasting, Management reporting or KPIs/Balanced scorecard.
• Demonstrable experience of managing a programme throughout the full lifecycle - design, build and implementation
• Demonstrated ability to advise senior management on alternative solutions and risks with experience of presenting and influencing at a senior level.
• Deep understanding of finance operating models, key business drivers and commercial information reporting systems in a multi-national corporate environment.
• Deep technical implementation knowledge of one or more of the Oracle Hyperion Products (Planning, HFM, FDM, Essbase etc) with a minimum of 5 years implementation experience. Alternatively SAP (Outlooksoft/Cartisis) or IBM (Cognos) with willingness to train on Oracle Hyperion.
• Confident approach, self motivated with excellent interpersonal and communication skills (verbal and written)
• A flexible and team focused working style within a multi-functional team.
Détails du poste
Lieu de travail:

Dubaï, E.A.U.

Domaine de la société:

Comptabilité/Audit

Type de la société:

Employeur (secteur privé)

Fonction:

Technologie

Date de démarrage:

Non spécifié

Statut d'emploi:

Non spécifié

Type d'emploi:

Non spécifié

Salaire mensuel:

Non spécifié

Management d'équipe:

Non spécifié

Nombre de postes à pourvoir:

1
Candidat préféré
Niveau de carrière:

Manager

Années d'expérience:

Non spécifié

Lieu de Résidence:

Non spécifié

Sexe:

Non spécifié

Nationalité:

Non spécifié

Diplôme:

Non spécifié
A propos de la société
PricewaterhouseCoopers is one of the largest providers of assurance, tax and business consulting services. We believe that the best outcomes are achieved through close collaboration with our clients and the many stakeholder communities we serve. So every day, 169,00 PwC people in 154 countries work hard to build strong relationships with others and understand the issues and aspirations that drive them.

At PwC, we measure success by our ability to create the value that our clients, our people and the wider investing public are looking for.
Réf. JB1816495

Compléter le questionnaire Joindre une lettre de motivation
---