Offre d'emploi non disponible Cette offre d'emploi a expiré et aucune candidature ne peut y être soumise pour le moment.
Industrial Security Manager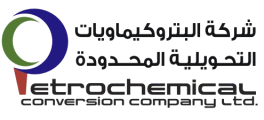 Réf. JB1831437

Compléter le questionnaire Joindre une lettre de motivation
Description du poste
Position holder will report to the GM of PCC
The job holder manages the group that provides industrial security support services to all employees and plants at the worksites, office site sales and distribution offices, and maintains contact with a variety of internal contractors and government agencies in order to ensure such support.
Internally works closely with all department heads on support service activities. Has ongoing contact with PCC Plant Management to gage customer satisfaction and proactively identify future needs.
Externally has contact with Industrial Security counterparts in S-Chem, and owner companies to study Industrial Security best practice and industry trends.
Participates in decisions relating to Industrial Security activities. Provides oversight for all Industrial Security activities, policies, plans and strategies. Makes recommendations and develops proposals for changes in policies or procedures to support best practices and low cost operations. Responsible for the following Key Areas.

STRATEGIC CONTRIBUTION
Contribute as a member of the senior management team to the overall management and direction of the company,
Develop and gain agreement to the strategy for Industrial Security, Emergency Response, environmental health & safety, government / public relations, in the context of the overall business strategy, communicate and oversee implementation of this
Develop and gain acceptance to the strategy for the area managed and contribute to the development of the strategy for the wider area / function in which the job holder operates

BUDGET & COST CONTROL
Direct the preparation of the functional budgets and monitor financial performance versus the budget so that the business is aware of anticipated costs/revenues, areas of unsatisfactory performance are identified and potential performance improvement opportunities are capitalized upon.

POLICIES & PROCEDURES
Direct the development and oversee the implementation of operational policies covering all areas of activity in the Ind. Security and GR function so that all relevant procedural/legislative requirements are fulfilled while delivering a quality, cost-effective service to customers.

ORGANIZATIONAL DEVELOPMENT
Define an optimum organization structure for the Ind. Security and GR function so that resources are optimally utilized and communication can take place in an efficient manner.
Establish and review the organization structure, work flows and job responsibilities in the function and develop / recommend /gain approval to proposals for improvements

INDUSTRIAL SECURITY
Direct all industrial security activities covering security shift, emergency response, IDs and badges, and security systems
Establish policies and protocols to govern the industrial security of the plant
Liaise with appropriate government and regulatory entities to understand and implement various policies and procedures.
Liaise with internal departments (Maintenance, Operations etc.)

EMERGENCIES & DRILLS
Direct the implementation of emergency management systems and processes put in place response / evacuations plans so that the impact of any unforeseen incident is minimized.
Oversee the conduction of various fire and safety drills to ensure that the organization is ready to face any eventuality.
Ensure that plant staffs are fully trained and are encouraged to follow various safety and security protocols and systems in order to create and maintain a safe working environment.

ENVIRONMENTAL STEWARDSHIP
Direct the Environmental protection activities of the company
EMPLOYEE SAFETY
Oversee the maximization of safety awareness and the putting in place of robust safety policies, procedures and management systems.
Establish policies and protocols pertaining to plant and industrial safety.
Coordinate with various associated functions
Manage the testing and commissioning of various safety equipment and systems.
Compétences
HSE TRAINING & AWARENESS
Define the management capabilities required to allow line management of HSE issues and develop employees against this so that they can effectively manage HSE issues.

GOVERNMENT RELATIONS
Direct activities related to companies' and employees' governmental transactions and applications.
Manage the renewal of business permits and commercial licensing.
Manage the ongoing relationship and liaison with Royal Commission and Ministry of Interior in order to ensure that the organizations interested are well represented and protected at all levels.


OPERATIONAL EXCELLENCE
Undertake accountabilities in the Operational Excellence process as set out in schedule of responsibilities
Contribute to the process of continuous improvement for the area managed and the company more widely.
To provide environmental, health, and safety leadership in maintaining a goal of zero safety, process safety, environmental events within area of responsibility
Develop and implement Operational Excellence (O.E.) requirements within assigned area coaching staff in expectations

SAFETY, HEALTH & ENVIRONMENT
Ensure compliance to all relevant safety, health and environmental management policies, procedures and controls across the organization to guarantee employee safety, legislative compliance, and a responsible environmental attitude.
Training: Knowledge of all Industrial Security Requirements and Emergency response plan development.

Skills: Excellent in verbal and written English and Arabic communication skills, Proficient in MS-Office and experience. Excellent planning and counseling skills. Good interpersonal skills; good organizing, supervisory and management skills; good multi-tasking skills; exposure to financial budgeting practices; must have customer service orientation and customer satisfaction skills.

Experience: 10+ years of Industrial Security experience in a progressive company.
Formation
A university degree in Engineering
Détails du poste
Lieu de travail:

AlJubail, Ar. Saoudite

Domaine de la société:

Pétrochimie; Pétrole; Industrie

Type de la société:

Employeur (secteur privé)

Fonction:

Sécurité

Date de démarrage:

Non spécifié

Statut d'emploi:

Temps plein

Type d'emploi:

CDI

Salaire mensuel:

Non spécifié

Management d'équipe:

Oui

Nombre de postes à pourvoir:

1
Candidat préféré
Niveau de carrière:

Manager

Années d'expérience:

Min: 10

Lieu de Résidence:

Arabie Saoudite

Sexe:

Mâle

Diplôme:

Baccalauréat / Diplôme supérieur
Réf. JB1831437

Compléter le questionnaire Joindre une lettre de motivation
---