Offre d'emploi non disponible Cette offre d'emploi a expiré et aucune candidature ne peut y être soumise pour le moment.
Instrumentation & Controls Engineer (MKVI or MKVIe Controls)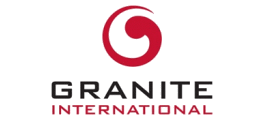 Réf. JB1797016

Compléter le questionnaire Joindre une lettre de motivation
Description du poste
Company Background:
Granite Services International, Inc. is a 100% wholly owned affiliate of General Electric Co. USA (GE), and is a global leader in variable work force solutions, providing engineering services to the Power Generation and Oil&Gas industries. With offices in 40 countries, Granite is structured to mobilize specialized field engineers and technical manpower to hundreds of project sites around the world each year, as it maintains a global network of over 5,000 resources available for short and long-term assignments. With approximately 20 years industry experience, Granite's workforce solutions set the industry standard, having successfully completed thousands of projects in over 100 countries, working closely with clients such as GE, Siemens, Westinghouse, ABB, Doosan, Bechtel and other industry leaders. You can check open positions, set up or update your profile and post a resume at https://powersource.gsinc.com/recruiting or learn more about the company at www.gsinc.com and www.ge.com


Essential Functions (Responsibilities):

Controls Field Engineer participates as a Regional Service Team member
Lead execution of retrofit projects. Scope of projects includes one or more of the following: turbine solutions (Speetronic MkVIe, Micronet, Atlas, HMI products), Compressor solutions (Integrated turbine Compressor Control), Mechanical solutions (high pressure servo upgrades, valve operators, MHC to EHC systems, others).
Execute project management and technical leader duties. Support warranty administration and troubleshooting issues.

Work to be peformed at GE and customer locations throughout the EU and and other locations globally.
Able to travel extensively and work significant over-time
Timely completion of service reports, invoicing packages, and other administrative requirements.
Drive customer satisfaction through commitment to quality.

Controls Field Engineer will install, commission, and troubleshoot the Gas turbine, Steam Turbine MK6e control System and supporting wiring MK6e control panel for gas and steam turbines.
Duties will consist of, but are not limited to, the following activities:
- Trace through the software documentation
- Implement control constant modifications
- Reading and Modifying software sequencing
- Set up and modify the hardware and software associated with the Gas/Steam Turbine control system
- Implement control system software changes
- Work with both DOS and Windows NT based operator interfaces
- Work with both analog and digital controls including logic
-Provide Technical Direction for wiring install and terminate, complete functionality checks, and troubleshooting the turbine MKVI, MKVIe. Perform start-up/shut-down sequencing and turbine/generator operation.

Accountability:
Control of costs -mistakes could be detrimental to job cost
Quality control; preservation, protection, security, or safekeeping of turbine modules, office trailers, tool trailers/gang boxes, cranes, and accessories, spare parts.

Responsibilities:
Pre-outage and installation planning; possibly recommending and administering policies and procedures
Compétences
Qualifications/Requirements:
Possess a four-year technical degree Electrical or Mechanical Engineering (BSEE, MSEE, BSME, MSME), or a two-year degree in Electronics (AAS, BSEE) or Mechanics (AAS, BSME) with equivalent experience. Equivalent military experience may be acceptable.
Experience and basic knowledge of control systems.
Solid verbal and written communication skills, ability to read and write English.
Possess a valid driver's license and passport (or able to obtain).
Ability to read and interpret mechanical and electrical drawings.
Self-starter with minimal supervision requirement; able to work independently; ability to prioritize, organize work, and meet deadlines

Desired:

1) GE controls & Ladder logic
Mark VI or Mark Vie
Compressor Controls, Oil and Gas, Aero industry
Minimum 2 years experience

2) PLC's AB, GE Fanuc, Modicon
Instrumentation / controls technician or Plant Operation Experience
Non GE Control System for Gas/Steam
Navy GSE/GSM

3) DCS
Turbine knowledge preferred

4) Two Year Mechanical Technical Degree
Instrument type/controls experience

HMI:
Networking
Basic computer architecture
RAID, Backup, TCIP, File Sharing, OS, Security

Office location:
GSII Saudi Office, Novotel Business Park, Al-Khobar, Saudi Arabia

What we offer qualified candidates:
International training and certification programs on GE standards and technologies
A multinational work environment with professional and supportive leadership and colleagues
Fly in/Fly out jobs in GCC countries
Medical, Life and Accident insurance
Highly competitive pay rates and loads of overtime opportunity
Site dependent allowances
Annual performance bonus

This is a great time to join Granite as we are ramping up this year, with so many projects already lined up for the next few years, not only in GCC but internationally!
Détails du poste
Lieu de travail:

Khobar, Ar. Saoudite

Domaine de la société:

Energie; Ingénierie; Pétrole

Type de la société:

Employeur (secteur privé)

Fonction:

Ingénierie

Date de démarrage:

Non spécifié

Statut d'emploi:

Temps plein

Type d'emploi:

CDI

Salaire mensuel:

Non spécifié

Management d'équipe:

Oui

Nombre de postes à pourvoir:

2
Candidat préféré
Niveau de carrière:

Expérimenté

Années d'expérience:

Min: 1 Max: 5

Lieu de Résidence:

Philippines

Genre:

Homme

Diplôme:

Baccalauréat / Diplôme supérieur
A propos de la société
Granite is a wholly owned affiliate of the General Electric Company, and works with GE Power & Water, Oil & Gas, and Energy Management on over 2,000 projects every year.
We currently employee of 6000 field based personal in over 100 countries with offices in over 50
Réf. JB1797016

Compléter le questionnaire Joindre une lettre de motivation
---