Offre d'emploi non disponible Cette offre d'emploi a expiré et aucune candidature ne peut y être soumise pour le moment.
LAQ Senior Business Development Manager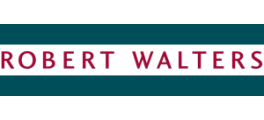 Réf. JB1801169

Compléter le questionnaire Joindre une lettre de motivation
Description du poste
About the Company:
One of the leading recruitment specialists, Robert Walters, is searching for its client, an international pharmaceutical company in Morocco, a Business Development Manager Senior.

Key Responsibilities/Primary Functions:

Business Development:
• The prime purpose of this job is to develop the company's new and existing businesses through identifying; licensing, co-promotions, alliances, portfolio up-gradation and expansion opportunities
• Identifying new in-licensing and out-licensing business opportunities in light of corporate mission/ philosophy and market potential for the company in Morocco
• Planing acquisitions and mergers with organizations within "Pharma" &/or related industries that can provide the company with strategic advantage in expanding its presence in the healthcare business
• Management oversight and monitoring top line/bottom line delivery of the acquisitions/deals
• Liaising with third party contacts, external agencies, lawyers and bankers to ensure smooth execution of BD projects
• Ensuring preparation and approval of all corporate documentation such as commercial appraisals, new product launch proposals, etc
• Developing a long term vision and short/medium term marketing & sales strategies and plans for the assigned product groups to ensure focus and growth for key brands
• Leading market shaping for developing therapy areas/franchises
• Co-ordinating with local and above country regulatory, finance, legal, medical, GMS and other functions to ensure timely management of new product registrations and launches
• Establishing/launching new franchises for the company
• Initiating and co-ordinate new product and line extension development process of the company
• Suggesting product form/packaging changes, which can improve product market position and/or reduce costs
• Recommending pricing of new products in the light of corporate pricing policies, market conditions and sales and profit objectives of the company
• Working closely with the Marketing Team to ensure development of launch strategies and inputs

Sales / Marketing
• Providing leadership and direction to the staff reporting to ensure achievement of corporate objectives and develop commercial /sales objectives for the assigned product groups
• Developing a long term vision and short/medium term strategies and plans for the assigned therapeutic market/product groups
• Developing sales plans for the sales team inclusive of objective setting, performance management and monitoring (PDP's) of the sales force under the administrative remit
• Providing effective marketing support to field force through; development and timely supply of promotional inputs
• Ensuring effective and on time utilization of promotional budget for the assigned areas
• Ensuring development of forecasts in line with agreed budgets/targets
• Ensuring that adequate training is provided to the sales and marketing teams to enable them to do their assigned roles effectively
• Maintaining close contact with the market (by spending adequate time in the field) to get first hand information about the market, customers and distribution channels and the new trends developing in the market
• Facilitating Regulatory & Medical Services Division for clinical trials of new as well as existing products
• Developing appropriate sales incentive schemes for assigned products in collaboration with Sales & Marketing Directors

Market Research
• Ensuring development and implementation of market research plans vis-à-vis new products and existing products in line with the input provided by the marketing team
• Overseeing development and effective execution of out-sourced market research projects so that meaningful data is generated for decision making
• Developing analytical reports related to Pharma industry & to the company.
Compétences
- Education : Business, Marketing, Business administration

- Experience: Having at least 10 years of experience, with 5 years in Business Development, compulsorily in a multinational environment and preferably in the pharmaceutical sector. Having an international experience is convenient too. Having a successful experience in Business Development with a good track record. Already having a career in Business and Marketing.

- Profile : Being leader, an experienced people Manager, having already managed teams, being a good strategist, with capacities of innovation ( think out of the box), young but mature and dynamic, ambitious, with a stong personality, charismatic, structured, logical and pragmatic, able to be at the same time in the reflection and in the action, having capacities of adaptation and of integration, having very good capacities of presentation and of communication, with a strong potential to evolve towards positions of responsibility. With a perfect command of English and French.
Having a good command of Information Technology and of Microsoft Office.
Détails du poste
Lieu de travail:

Casablanca, Maroc

Domaine de la société:

Pharmaceutique

Type de la société:

Agence de recrutement

Fonction:

Santé

Date de démarrage:

Non spécifié

Statut d'emploi:

Non spécifié

Type d'emploi:

Non spécifié

Salaire mensuel:

Non spécifié

Management d'équipe:

Non spécifié

Nombre de postes à pourvoir:

1
Candidat préféré
Niveau de carrière:

Manager

Années d'expérience:

Non spécifié

Lieu de Résidence:

Non spécifié

Sexe:

Non spécifié

Nationalité:

Maroc

Diplôme:

Non spécifié
Réf. JB1801169

Compléter le questionnaire Joindre une lettre de motivation
---