Offre d'emploi non disponible Cette offre d'emploi a expiré et aucune candidature ne peut y être soumise pour le moment.
Lighting Applications & Sales - Trainee Program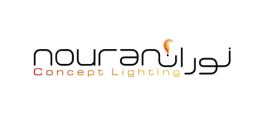 Réf. JB1803839

Compléter le questionnaire Joindre une lettre de motivation
Description du poste
As one of the region's leading providers of Conceptual Lighting Solutions, Nouran is constantly recruiting talented Sales Engineers and Architects that will help drive our future growth.

Upon joining Nouran, the successful candidates will begin a training program that will ensure they emerge to be a resourceful, dynamic and aggressive technical lighting salesperson.

Highlights of this program include:

1- Understanding the overall construction process, the major stakeholders as well as their interests and where the package of light fixtures fits in.

2- Appreciation of how to develop a customer/product/manufacturer strategy for each particular project.

4- How to identify, access and build relationships with the key decision-makers across the various project stakeholders

3- Learning the fundamentals of lighting; from light sources, to power-supplies, fixture design/manufacturing processes and basic lighting design standards and considerations.

4- Understanding general lighting applications - appropriate ways to solve these.

5- Hands on instruction with regards to developing a proposal of light fixtures that meets the clients budgetary, technical and aesthetic considerations.

6- Instruction regarding the use of lighting calculation software.

Upon completion of the program, which could range anywhere between 6-18 months, the successful candidates will be assigned to a Nouran branch in either Saudi Arabia or Qatar.

We require advance confirmation of your willingness/availability to work in any of these four markets as a prerequisite to joining Nouran.
Compétences
1- Ability to review drawings using autocad with ease, preference will be given to candidates that are able to draft using autocad

2- Fluency in the entire MS Office Suite of software applications

3- Complete command of English, preference given to candidates fluent in Arabic as well. Secondary preference given to candidates with fluency in written/spoken Spanish, Italian or German.

4- Strong communication skills; with an ability to convey ideas in a persuasive manner

5- Diplomacy skills; an ability to satisfy the sometimes conflicting needs of major stakeholders

6- Initiative oriented; an ability to be able to identify the appropriate course of action and to act independently

7- Relationship-building skills; an ability to contact individuals (without a previous reference) and develop a rapport with them sufficient enough to gain buy-in and trust for the purpose of creating a long-term and mutually rewarding working relationship

8- Outgoing & extravert in nature - we are not looking for individuals who prefer to sit behind an office desk rather this program is catered towards dynamic individuals who prefer to combine technical development with constant interaction with people.
Formation
B.Sc in Electrical Engineering, Architecture, Interior Design, Business/Commerce
Détails du poste
Lieu de travail:

Dubaï, E.A.U.

Domaine de la société:

Construction; Architecture; Commerce

Type de la société:

Employeur (secteur privé)

Fonction:

Ventes

Date de démarrage:

Non spécifié

Statut d'emploi:

Temps plein

Type d'emploi:

CDI

Salaire mensuel:

Non spécifié

Management d'équipe:

Non

Nombre de postes à pourvoir:

1
Candidat préféré
Niveau de carrière:

Débutant

Années d'expérience:

Min: 0 Max: 3

Lieu de Résidence:

Non spécifié

Sexe:

Non spécifié

Nationalité:

Non spécifié

Diplôme:

Baccalauréat / Diplôme supérieur
A propos de la société
With over 30 years of experience illuminating the Gulf, Nouran: Concept Lighting maintains over 10 lighting galleries, project offices and lighting design teams spread out all over the U.A.E, Qatar and Syria. In 2008, the Nouran Group setup a new project office headquartered in Jeddah, Saudi Arabia. This was soon augmented by a a further project office in Riyadh. Working as part of a J.V with one of Saudi''s premier construction development organisations, Nouran Group''s operation in the Kingdom of Saudi Arabia are now know as Roots Group Arabia-Lighting Division.

Please feel free to visit our new website at: www.nouran.ae to learn more about our organisation, our lighting philosophy as well as our track record of successfully completed projects.
Réf. JB1803839

Compléter le questionnaire Joindre une lettre de motivation
---