Offre d'emploi non disponible Cette offre d'emploi a expiré et aucune candidature ne peut y être soumise pour le moment.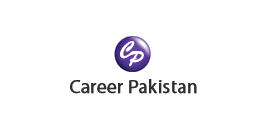 Réf. JB1819035

Compléter le questionnaire Joindre une lettre de motivation
Description du poste
We are looking for candidates for the position of Manger Power Plant at a Prestigious Large Company

Company Type: Prestigious Large Company
Position Title: Manager Power Plant
Location: Kasur
Salary Range: 200K to 300K (may vary -- based on last salary/candidate credentials)
Benefits: Medical, Pension, Provident Fund, Gratuity, Car Loan

Purpose of Job:
-- To manage 41 MW Captive Power Plant -- consisting of 200 TPH Boiler, 41 MW Steam Turbine & Generator, and 65 TPH standalone boiler effectively, along with their main equipments.

Job Requirement:
- Capable to run power plant smoothly, economically and efficiently
- Well versed to supervise and lead planning and execution, and maintenance of steam turbine, boilers, feed water pumps, cooling towers, water treatment plant and air compressors etc.
- Knowledge of boiler and power plant safety requirements and procedures
- Knowledge of the electrical control and power systems of a CHP power plant.
- Possess current knowledge of Computer use in Power House operations.
- A motivating Team Leader to help his team achieve World Class Performance.

Skills Required:
-- Excellent Leadership qualities
-- Achievement Oriented
-- Ability to work Efficiently and Economically
Compétences
Essential Requirements:
-- Bachelors Degree in Engineering
-- About 7 years (or more) work experience
-- Experience of managing Cogen (Cogeneration/Co-generation) Power Plant with Steam Turbine
-- Experience of Bio Mass Boiler preferred

Education:
-- Bachelors of Engineering

Experience:
-- 7 to 10 years of related experience in managing independently COGEN Power Plant with Steam Turbine
-- Knowledge about operation of Bio Mass Boiler will be appreciated.
Détails du poste
Lieu de travail:

Islamabad, Pakistan

Domaine de la société:

Fabrication

Type de la société:

Employeur (secteur privé)

Fonction:

Ingénierie

Date de démarrage:

Non spécifié

Statut d'emploi:

Temps plein

Type d'emploi:

Non spécifié

Salaire mensuel:

US$2.000 - $3.000

Management d'équipe:

Oui

Nombre de postes à pourvoir:

1
Candidat préféré
Niveau de carrière:

Manager

Années d'expérience:

Min: 7

Lieu de Résidence:

Non spécifié

Sexe:

Non spécifié

Nationalité:

Non spécifié

Diplôme:

Non spécifié
A propos de la société
Career Pakistan assists premier organizations find candidates of world-class competence for their various job positions in Pakistan and abroad.

Following is a short sample of some of our clients:

Nokia Siemens Networks, Coca-Cola, United Nations Development Program (UNDP), Telenor, Teradata, Alcatel-Lucent, Lafarge Pakistan Cement, Novartis Pharmaceuticals, Merck, Metro Cash & Carry, Emaar, Nissan, Bank Alfalah Pakistan (Abu Dhabi Group), Bank Alfalah Afghanistan (Abu Dhabi Group), Serena Hotels (a member of The Leading Hotels of the World), Pearl Continental Hotels, First Microfinance Bank (Aga Khan Development Network), Afghan United Bank, Afghan International Bank, Ufone (Etisalat), ActionAid UK, Huawei, Kashf Microfinance Bank, Beaconhouse, Wateen (Abu Dhabi Group), Wi-tribe (Qatar Telecom), ZTE, PTCL (Etisalat), Airblue, China Mobile Pakistan (Zong)

Career Pakistan undertakes candidate-search assignments for positions in all sectors and at all levels.

Career Pakistan finds candidates for organizations in Pakistan and abroad.

Career Pakistan does not furnish a plethora of CVs (resumes) for appraisal. On the other hand, Career Pakistan focuses on minimizing time of decision-makers by presenting only a handful of pre-screened CVs for selection.

Career Pakistan does not rely on electronic databases that are replete with CVs (resumes) of struggling professionals. Instead, Career Pakistan relies on its 215 advisors to search "live" and quickly for candidates sought. Career Pakistan advisors were enrolled through a painstaking selection process spanning a period of a few years.
Réf. JB1819035

Compléter le questionnaire Joindre une lettre de motivation
---